9 min read
How To Hire the Right Digital Marketing Agency for Your Business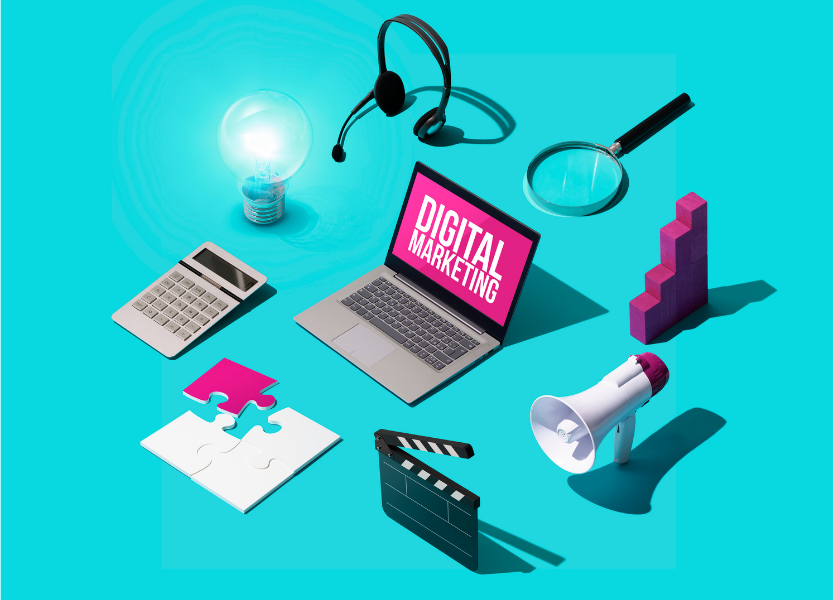 Hiring a digital marketing agency can be one of the best ways to get your message out there and be seen online.
Whether you're looking to replace lost marketing staff, supplement your in-house marketing team, or hand off your marketing tasks without having to hire in-house staff, outsourcing your digital marketing to an agency is a great way to ramp up your marketing efforts.
What Does a Digital Marketing Agency Do?
But what does a digital marketing agency do exactly?
A digital marketing agency uses a range of marketing strategies to reach customers online, including:
Social media marketing
Content marketing (including blogs and lead magnets like ebooks, whitepapers, and so on)
Website design
SEO
Email marketing
And more
Digital marketing agencies vary widely in their capabilities and focus, as well as the energy and personality they bring to the table. There is no such thing as a one-size-fits-all marketing agency. So how do you know which agency is right for you and your business?
To hire the right digital marketing agency, it's important to ask good questions, consider the agency's track record, and determine if their company culture aligns with yours.
10 Questions To Ask When Hiring a Digital Marketing Agency
When considering which marketing agency to hire, don't just hire the first agency you find or rely solely on online reviews or referrals (though those are great places to start your search). You want to find an agency that aligns with your company's unique needs, goals, and culture.
To determine which one is the right fit for you, interview several agencies — and be sure to ask the following questions.
Will I need to sign a contract? If so, what is your minimum commitment?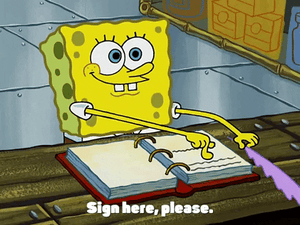 Marketing agencies differ in the types of contracts they offer and the time commitments they require.
Many agencies prefer to have a retainer contract in place, which states that you will pay them a certain amount on a specified basis (monthly, quarterly, etc) for an agreed-upon amount of time. Others allow you to hire them on an occasional or project-by-project basis, and will bill you accordingly. Some agencies offer both options.
What are your communication preferences?
It's helpful to know from the beginning what to expect when it comes to communication. Ask the agency how they prefer to communicate with their clients — email, phone calls, in-person meetings, Zoom calls, etc.
If you have a strong preference for communication, it will be important to choose an agency that is willing to communicate using your chosen methods.
Also consider how often you expect to hear from your marketing agency. Do you want to be more hands-on with marketing decisions, or would you prefer that they take the reins, doing what they think is best and contacting you less often?
In addition, ask about their typical turnaround time, their expectations or preferences around approvals, and how much input they expect from you.
How often will we meet?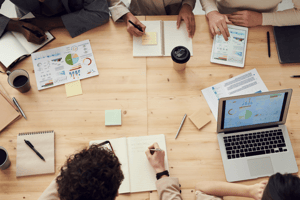 How often does the agency want to meet with you?
Note that meetings will almost always be more frequent at the beginning as you build a relationship with the agency and they get started on your projects. From there, it's common to have monthly or quarterly check-in meetings, but each agency is different.
It's a good idea to confirm how frequently you will meet right from the start.
How will you measure the success of the work you do for us?
Marketing efforts do not always deliver a direct ROI. They typically bring in leads, which are then passed on to your sales department to close.
Because of this, marketing agencies will use other means of measuring success based on the type of marketing they are doing for you and the goals you have set.
For instance, SEO efforts may be measured by keyword authority, search volume, and SERP ranking, whereas social media marketing might be measured by number of followers, post engagement, link clicks, video views, and so on.
Ask how the agency will measure the success of your marketing campaigns, and how they will communicate that information to you. Make sure they are using at least some quantifiable metrics, such as an increase in traffic, engagement numbers, or conversion rates.
In addition, make your goals and expectations for each campaign clear so the agency has a measurable outcome to shoot for.
It's important to be clear about your goals and voice your expectations regarding any specific measurements you want them to keep track of. For instance, if your goal is to increase website traffic, the number of website visitors may be more important to you than keyword ranking (though the latter certainly affects the former).
Will I have one point person to communicate with?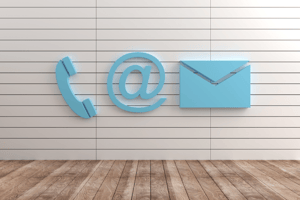 It's usually best to establish a single point person on each side — one person from your office who will be the contact person for approvals, questions, and so on, and one person from the agency who you will communicate with most often. This should be established early in the relationship — typically during your first meeting.
There may be times where someone from the agency other than your main point person will communicate with you — a writer may contact you to confirm details for your next blog post, for example — but most of your communication should be streamlined through one point person.
How soon can we expect to see results?
Most marketing efforts don't show progress overnight — they make an impact when used consistently over time. So in most cases you can't expect to see immediate results.
An experienced marketing agency should have a handle on how long it will take to see results from the different kinds of marketing efforts they offer, based on your goals, frequency, and a variety of other factors.
Is your team made up of marketing generalists or specialized experts?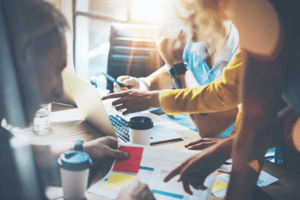 Consider the type of expertise the agency has to offer. Some agencies focus on only a handful of industries, while others serve a wide variety. Each approach has its pros and cons — take a look at this blog we wrote on the benefits of working with an agency who serves multiple industries, like Wild Fig does.
Additionally, some agencies have staff who specialize in certain areas of marketing, whereas others have a team of generalists — people who have some skill in a broad range of capabilities.
Whether you are looking for SEO, web design, sales enablement, email marketing, social media marketing, or another service, it's ideal to hire an agency who has experts in the services you need.
Do you work primarily with B2B or B2C businesses (or both)?
There is a difference in the way a B2B company is marketed vs the way a B2C company is marketed. Depending on whether your business targets consumers or businesses, the language used in your marketing efforts and the types of campaigns done will be different.
Make sure the agency you hire has experience marketing to the audience you are targeting.
How long have you been in business?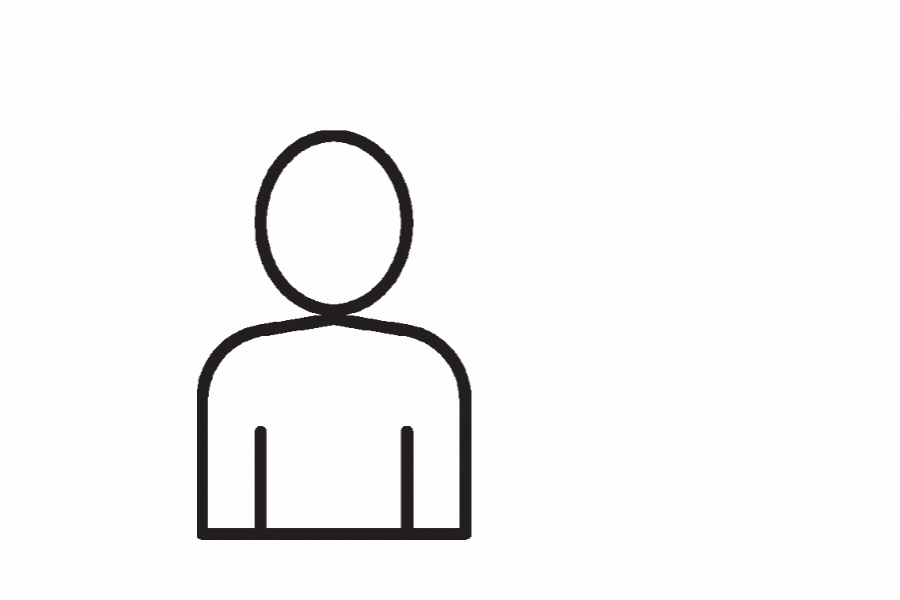 The length of time an agency has been in business is a good indicator of their competence: agencies who don't know their stuff rarely survive longer than a few months. If a digital marketing agency has been around for at least five years, that's a good sign that they'll know how to achieve your objectives.
An experienced agency will have a good handle on trends, best practices, and proven strategies in the marketing world, as well as experience crafting unique plans to reach each client's goals.
What makes your agency unique?
What sets the agency apart from their competition? Why should you hire them over the other agencies you're considering? Any marketing agency worth their salt should be able to clearly communicate what makes them unique. After all, that's their job!
If they can't answer this question for their own business, there's a good chance they won't be able to do so for yours.
Ask To See Examples of Their Work — Will They Create a Custom Strategy for Your Business?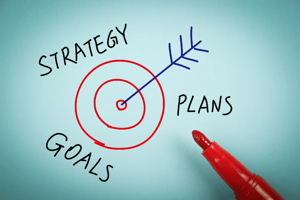 In addition to asking great questions when you interview prospective marketing agencies, take a look at the work they've done for their clients.
Check their website for case studies, and ask them to send you examples of their work. If you have specific projects you want done (ebooks, social media posts, websites, email newsletters, etc), ask for samples of similar work.
As you examine their samples, note the similarities and differences between the pieces. Look for typos and usability issues, and pay attention to design, tone of voice, and other details.
Do they use a cookie cutter approach, doing the same basic thing for every client, or do they have a wider range of capabilities? Do they appear to reuse the same strategy over and over, or is each campaign unique?
Ask the agency how they will use similar strategies for your business. Will all of their work be customized, or do they recycle their work?
In addition to looking at samples of their work, take a look at the agency's website and social media presence. These are the places where they should be selling themselves and showing what they're capable of. If they aren't doing that for themselves, they won't be able to do it for you.
If they aren't active on social media, for example, they won't be able to create an effective social media marketing strategy for your company.
A reputable agency will be eager to show you what they can do — in many cases, you won't even have to ask for examples. If an agency you're considering isn't thrilled to tell you about what they've accomplished for other clients, that's a red flag.
In some cases, past clients' projects may be confidential…but if they're not, the agency should be happy to show them to you.
Consider Their Company Culture — How Does It Compare With Yours?
Finally, one more important factor to consider when hiring a digital marketing agency is their company culture.
Think about the qualities you're looking for in a partner. Ideally, you want to hire an agency with values similar to yours. Additionally, any agency you work with should demonstrate important values like collaboration, creativity, transparency, and accountability. They should be creative, of course, but also strategic and goal-driven.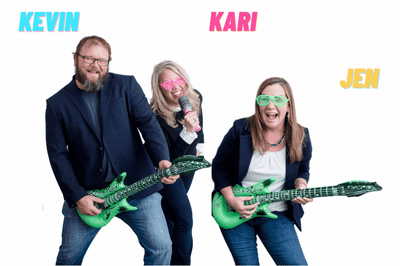 You can learn about a company's culture in your interview, simply by noticing how they interact with you and with each other. You can also ask them directly about their culture— they should certainly be able to articulate who they are as a company.
But also make sure to read through their website's About Us section, take a look through their social media posts, and subscribe to their newsletter. This will give you a good overall picture of their company culture and help you determine if they are the right fit for your business.
Looking To Hire the Right Digital Marketing Agency for You? Consider Wild Fig
In your search to hire the right digital marketing agency and outsource your digital marketing, add Wild Fig Marketing to your list of candidates.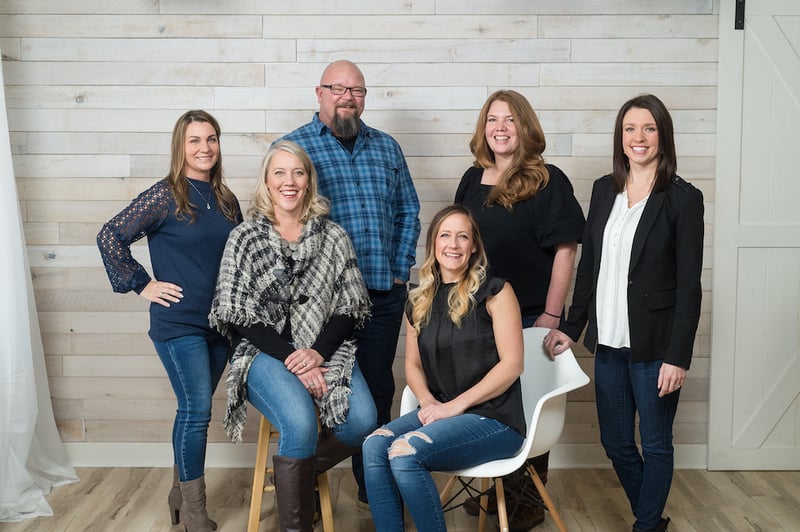 At Wild Fig, we believe marketing can be fun AND impactful, and that the intersection of marketing and technology is where the magic happens. We are a creative, detail-oriented, relationship-focused, and fun-loving team that specializes in content marketing, marketing automation, lead generation, sales enablement, marketing strategy, and more.
We'll use our outside-the-box thinking to create a custom marketing strategy that highlights your differentiation factor, draws in leads, and rocks your brand.
Ready to talk about what Wild Fig can do for you? Schedule an exploratory call with Jen, our VP of Sales. We can't wait to meet you and learn about your business!