7 min read
7 Funny OOO Message Ideas For Your Spring Break Vacation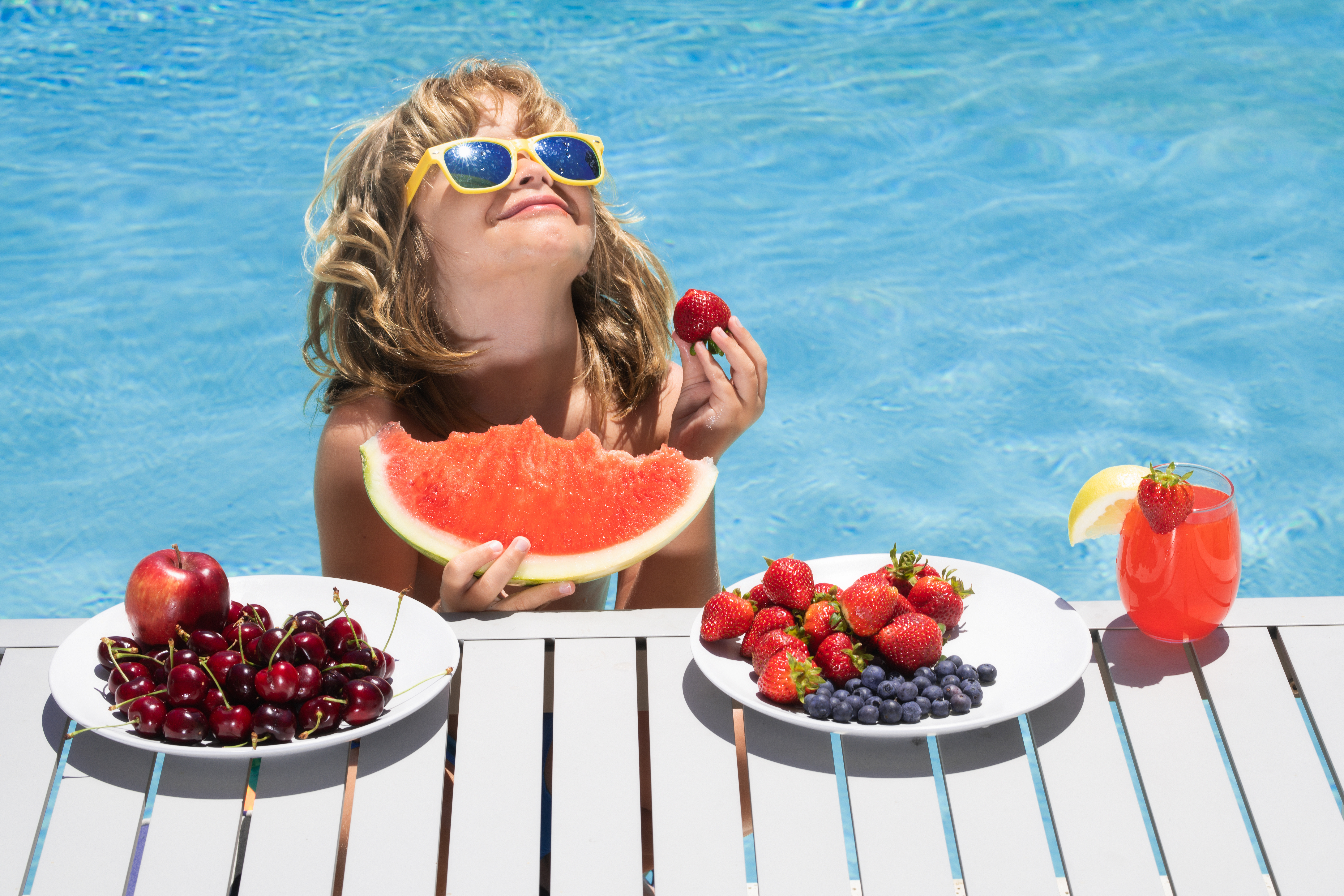 Are you jet-setting out of town to soak up the sun? Let the people know!
But why put people to sleep with the same ol' out-of-office response — how long you'll be gone, who to contact in case of emergency… snore — when you can jazz it up with an out-of-office message that will excite, intrigue, and make people laugh?
If "basic" isn't in your vocabulary, please enjoy our whole new set of out-of-office emails for you to plug in as autoresponders in your absence.
1. The Yogi
Do you meditate to relax? Do people refer to you as "calm," "centered," or "grounded?" Consider sharing some of your Zen-energy with your email contacts with an autoresponder that leads them through a visualization exercise.
Here's an example:
Hello friend,
Close your eyes. Breathe in. Breathe out. Picture yourself in the happiest place you can imagine. A gentle breeze tickles your nose hairs. You're being treated to a Swedish massage while a family of bunnies hum, "Here Comes the Sun." The sun pours sweet, sweet nectar into your mouth. A butterfly whispers, "There is no meeting. There are no spreadsheets" over and over into your ear.
Now replace you with me. And I'll be there until [date].
If your message is urgent, please email [emergency contact name] at [emergency contact email].
Namaste,
[Your name]
2. The Staycationer
If your idea of a great vacation is staying home, we got you! Enjoy your "staycation" and let your contacts know that even though you can access your work laptop, you most definitely will not be doing that.
An example:
Oh hi,
Thanks for your email. I'm on vacation. On the couch. Eating chips. And binging Stranger Things for the eighth time (don't judge me).
Unfortunately, I can't answer your email (even though my office is three feet away). I'll get back to you once I'm back from my long-awaited trip to the fridge. Bought tickets on TripAdvisor and everything.
I'll return from the sanctuary of my living room on [date] and will get back to you then. If it's urgent please contact someone who is not on the couch, preferably [emergency contact name] at [emergency contact email].
Sincerely,
[Your name]
3. Choose Wisely
Do you like to keep people on their toes? Give your contacts a little incentive to be selective with their emails while you're away.
For example:
Hello,
I am on vacation until [date]. I will allow each sender one email and if you send me multiple emails, I will randomly delete your emails until there is only one remaining.
Choose wisely. Please note that you have already sent me one email.
[Your name]
4. The Quizmaster
Are you that one coworker who's always dragging the rest of the office to trivia night at your local bar after work? (It's fine, we love you). If so, how about quizzing your contacts on your whereabouts?
For example:
Hey there,
By sending me an email, you've automatically entered into a contest to see which of my contacts can get the most answers correct on the first try! Let's see how you do:
Q1: Where's [your name]?
Out on vacation in [your destination]
Right behind you
In space
Q2: When will [your name] be back?
When hell freezes over gets a remake
Infinity + Never
[mm/dd/yyyy]
Q3: Is [your name] sorry to miss your email?
So … so … sorry
Eh.
No comment.
Q4: Who should you contact in case of an emergency?
Your local pizza delivery joint
[emergency contact name] at [emergency contact email]
Justin Bieber
Answers: 1, 3, 1, 2
So? How'd you do??
(Just kidding… Please don't tell me.)
[Your name] (AKA The Real Winner, Here)
5. The Disney Adult
We know you've always wanted to be the star of your own fairytale. Make your dreams come to life with an OOO email that is sure to trigger the "Disney Adult" in all of us.
For example:
*Materializes out of thin air*
Hello my dear,
It's me, [your name]'s Fairy Godmother. Can I tell you a story?
Once upon a time, [your name] discovered a magical land called vacation. It only lasted from [vacation start-date] to [vacation end-date], but not a moment was wasted in this Kingdom free of PowerPoints and watercooler talk.
Vacation-land was filled with 5 course meals, thriller novels s/he'd been meaning to read, and an inordinate amount of sunblock. And, there were no emails to worry about because the urgent, timely ones were sent to [emergency contact name] at [emergency contact email].
Picture the peaceful vacation Kingdom. See your email being answered after [vacation end-date]. Now, go, young one — start planning your own enchanted journey!
Bippity boppity boo,
FGM
6. The One With Amnesia
We've all got that one forgetful coworker. If that coworker is you, then lean into that forgetfulness with an out-of-office responder that asks for forgiveness rather than permission.
Here's an example:
Oh, hey! Thank goodness you're here!!
Listen, I don't know how I ended up in [destination]. I swear, one minute I'm in the conference room listening to Jane go over lead generation opportunities, and the next I'm here, celebrating [event], drinking something fizzy out of a pineapple, covered in sand and glitter.
It's not my fault, but it looks like I won't be able to make it back until [vacation end-date]. Please email [emergency contact] name at [emergency contact email] if you need a quick response. I'll be here, valiantly fighting off a person in a large sombrero who wants to force-feed me tequila.
Truly baffled,
[Your name]
7. The Karaoke Queen/King
Do you improvise your own lyrics in the shower? Do coworkers catch you humming to yourself by the water cooler? Use that creativity to rewrite a popular song with lyrics of your choosing.
Here's an example:
Hello! I see you've sent me an email!
Please enjoy this ballad I wrote for you:
If you like piña coladas,
And getting caught in the rain,
If you're not into cold calls,
If your job is a pain,
If you like sleeping until mid-day,
In a coastal landscape,
Then I'll bet you wish you were me,
Because I made my escape!
'Cuz I like piña coladas
And getting caught in the rain,
I'm not much into meetings,
I am into champagne.
I've got to meet friends by tomorrow noon,
To scuba dive off the cape,
That's right, I'm on vacation,
If you write to me, you'll have to wait!
🎶…Unless it's urgent, in which case contact [emergency contact name] at [emergency contact email]... I'll be back in the office on [return date]... 🎶
Cheers,
[Your name]
Tips For Writing Your Out-of-Office Message
We mentioned this in our last OOO message blog, but it bears repeating: while these autoresponders are supposed to be silly and fun, you still want to retain some sense of professionalism! That means your OOO autoresponder should:
Be audience-appropriate (read the room!)
Include the dates/times you'll be out of the office
Include emergency contact information
Include funny GIFs or emojis to make sure recipients know you're joking 😉
Avoid making a joke at someone's expense (except maybe your own)
Reflect your personality and your company culture
Feel free to swoop up any of the above auto-response emails to use as your own, or simply use them as a jumping off point for some creative inspiration! Want more great OOO responder ideas? Check out HubSpot's OOO email generator.
From the team at Wild Fig Marketing, we wish you a relaxing spring break vacation — you deserve it! For more marketing news and ideas, connect with us on social media or subscribe to our blog!