4 min read
Made in Minnesota–Wonderwoman Construction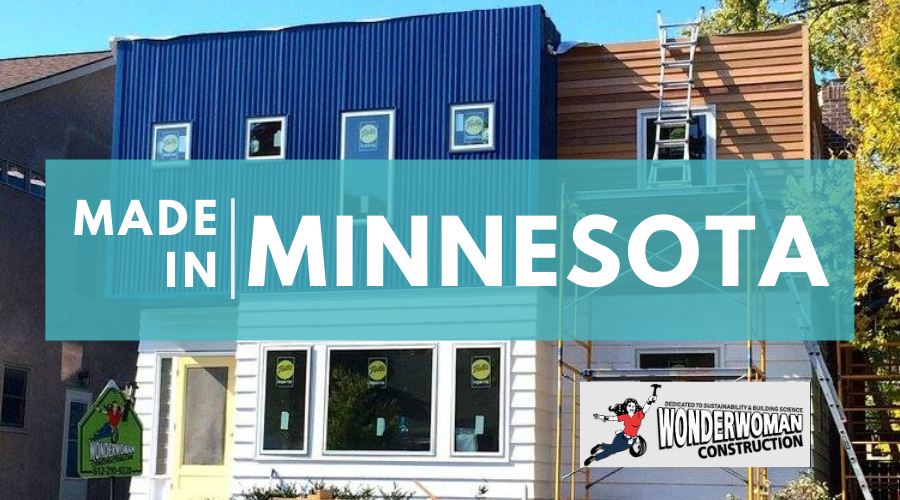 Welcome to our blog suitably titled Made in Minnesota where we explore different Minnesota-based businesses and learn some helpful tips along the way! The blog format is a Q&A, conversational style that allows you as the listener to lean in and get to know some great Minnesota business owners on a personal level. You will hear stories of big dreams turned reality, obstacles encountered and how they were overcome, things business owners would love to go back in time and change and fun little tidbits you wouldn't otherwise be privy to! Sound like fun? Pull up a chair and get ready to meet Lori Reese, owner and founder of Wonderwoman Construction.
Today's featured Minnesota business owner is Lori Reese, founder of Wonderwoman Construction.
Welcome, Lori! It's great to have you with us today!
Thanks for inviting me!
Can you tell us a little bit about how and why you started your business?
Absolutely!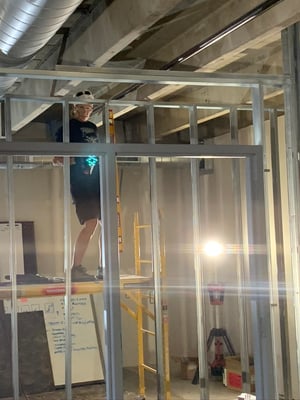 When I was a little girl I knew I wanted to run my own business, but wasn't sure what type of business. Once I left the family farm for college, I kind of lost that drive. After bopping around with a few different positions, I decided to take a position as a union commercial carpenter apprentice. It was tough work. I realized during this time however, that I really missed working with my hands. I started in the commercial industry and worked solely in this space for many years. However, when it came to fixing my own house I was at a bit of a loss. That's when I made a point to start learning more about residential construction so I could hang my own door. After having so much fun learning, we decided to add residential construction to the mix and now we do both! We are a one-stop design and build contractor.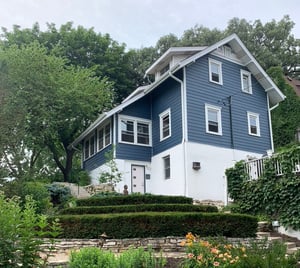 We are dedicated to the concept of using building science to improve not only the look and function of a building but also the impact it has on you and on the environment. We are Building Performance Institute (BPI)-certified energy professionals which means we are qualified to assess a home and maximize solutions for comfort, durability, health and energy savings. We look for air leaks and insulation problems that cause uncomfortable drafts and high energy bills. We snoop out moisture issues that can lead to stinky basements, moldy walls and ceiling stains. We also help clients detect carbon monoxide.
Looking back...do you think you were destined to be in this business?
Yes and no. No, because I never thought I would do physical work after I left the family farm. Yes, because it turns out I really like the physical work – just not on the farm! It's funny. I think if my dad were around now he'd be really surprised about the work I'm doing today...and how much I enjoy it.
What do you find most challenging about the business you are in?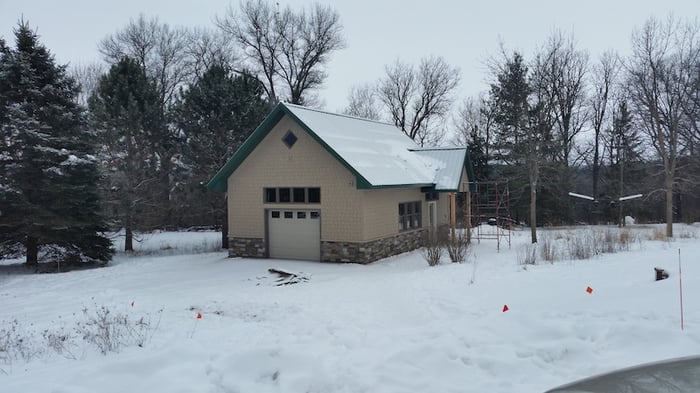 The number one challenge is winter. Business drops off suddenly so you really have to plan ahead. This is definitely something that most businesses in the construction industry struggle with.
What is the biggest obstacle you've overcome in your business?
Being a woman in this industry. When I was in the union, a frequent comment I would get was "Ma'am, what are you doing in this business? You are taking money away from men with families to feed!" The irony was that I was a single mom with 2 boys of my own to feed. Fortunately, time and age have helped and I've learned to ignore those comments and stay focused on becoming smarter, stronger and better! I still love to learn and constantly challenge myself.
If you could start your business all over again what is the number one thing you would do differently?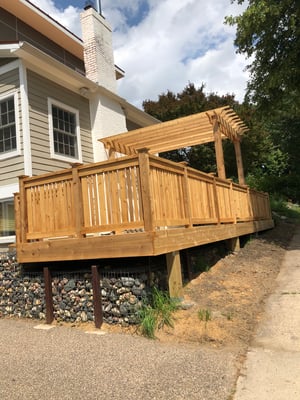 I would charge more money up front. Free carries no respect. I think this is a common issue with women-owned businesses. We're always trying to help people and feel bad about charging people too much or are concerned about what they might think.
Being an entrepreneur requires a lot of juggling...how do you stay focused or get refocused?
Working out and keeping physically active. I also love taking long baths with a glass of wine!
If you only had $500 to spend on growing your business, where would you spend your money? Why?
Networking and socializing - cocktails and wine. Making connections and building relationships are incredibly important when it comes to growing your business.
What are three words you would use to describe your organization?
Communicative. Honest. Hardworking.
Something fun...if you could start any business today, what business would you open?
I would start a fitness-related business that doesn't require any equipment. We would just get out in nature, do stuff and have fun!
What is the best advice you would give a business owner just getting started?
Make time to network, set goals and check up on those goals on a regular basis.
If you'd like to know more about Wonderwoman Construction, visit them online at www.WonderwomanConstruction.com.
If you have a great idea for a Minnesota-grown business that we could feature for our next Made in Minnesota blog, reach out to Jen Hiltunen at jen@gowildfig.com!