6 min read
Think Spring! Top Tips From Our Clients Who Make Backyards Beautiful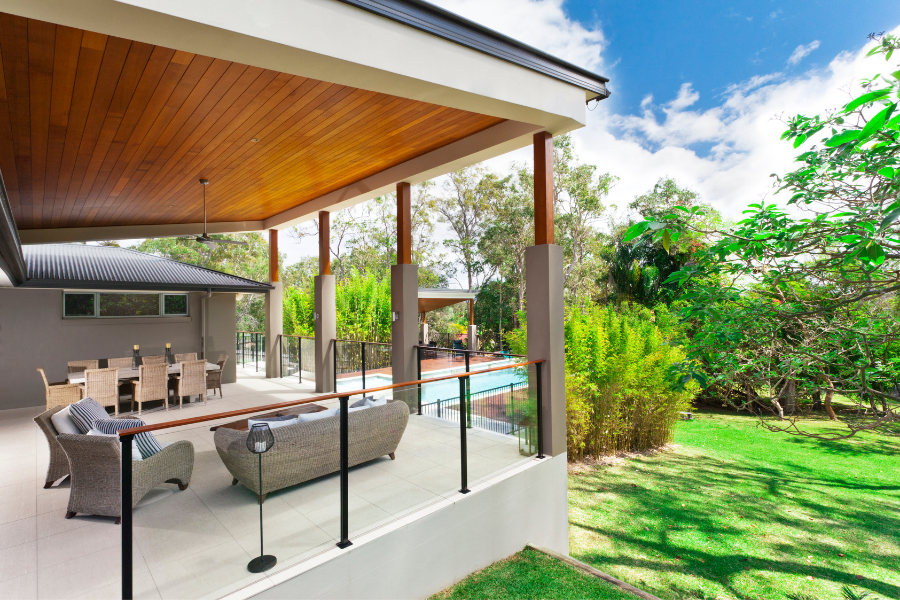 Spring is officially here! And while it may not always feel spring-like here in Minnesota (April snowstorms are all too real, whether we like it or not!), it's that time of year when we turn our thoughts to tidying up our outdoor spaces. As the weather gets warmer and the days grow longer, we are eager to spend more and more time outside. That season is nearing where we'll spend long days working in the gardens while the kids play outside, followed by grilling on the deck for dinner and maybe a s'more or two by the fire. If you're as ready for those days as we are, it's time to start thinking about spiffing up your lawn, gardens, and deck.
We recently talked with three of our clients who specialize in making outdoor spaces beautiful. Read on to learn more about them and the trends they're seeing this year in landscaping, decking, irrigation, and lighting. We're certain you'll find some inspiration for your yard!
McDonough Landscaping, Inc.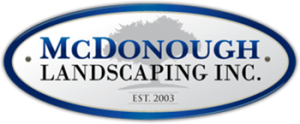 McDonough Landscaping was one of our very first clients when we started out 10 years ago! They are a small, family-run design/build landscape construction company that has served the Twin Cities metro area since 2003. They specialize in landscape design and installation of residential projects, from small front yard plantings to large outdoor living spaces. Their goal is to provide their customers with sustainable, high-quality landscape design and installation while providing excellent customer service from start to finish. The team at McDonough loves the work they do, and it shows—check out their gallery of past projects here!
WFM: What would you say is the #1 trend in the landscaping industry right now?
MM: With COVID hitting last year, calls for patios and/or fire pits have increased a ton. It seems like every other call is for one or both of these with people spending more time at home and wanting to utilize their yard more.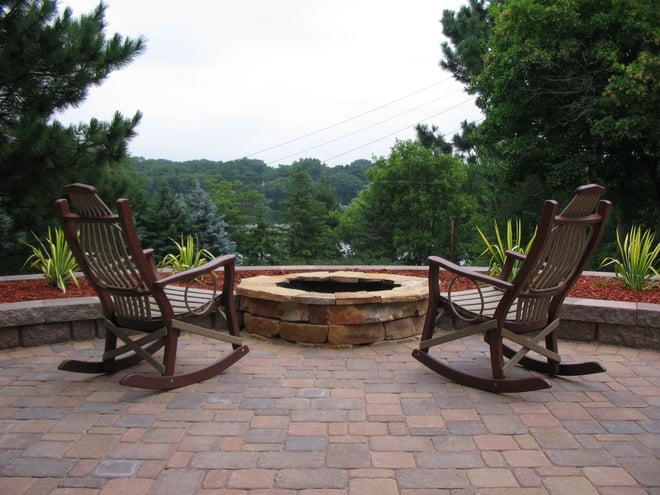 WFM: What was one of your favorite projects from last year?
MM: It would be a project we did in Woodbury where they just wanted to add some simple outdoor living space to their yard. It wasn't a big space but the client's backyard usable space went from small and cramped to spacious and stylish with the addition of their beautiful stone patio and outdoor living area! It just goes to show that you don't have to have a large space to be able to create some amazing outdoor living space for your yard.
As you can see, the team at McDonough Landscaping do an amazing job of making backyards both functional and beautiful!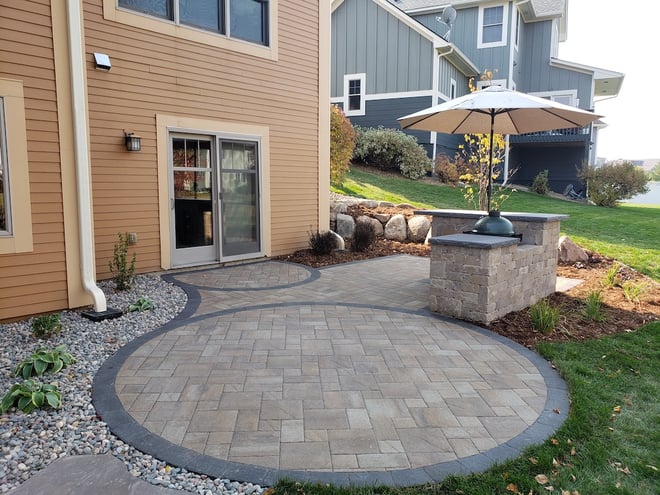 Do you dread the landscape work that comes with the beauty and warmth of a Minnesota spring? Fear no more! McDonough offers seasonal landscape maintenance services for the warmer months like planting bed cleanup and mulch topdressing services. Contact them to schedule your spring cleanup service today!
Skip's Sprinklers & Outdoor Lighting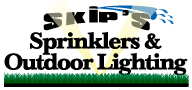 For over 43 years, Skip's Sprinklers has been a family owned and operated business offering irrigation design and installation, as well as landscape lighting. They use simple lighting and lawn hydration to help you turn your backyard into a peaceful haven. Their founder, Skip, believed in the finest service and quality in all aspects of the business. They strive to maintain this belief in all of their work, and the results speak for themselves. Skip's Sprinklers never takes shortcuts, always offering unparalleled quality of work and outstanding customer service.
WFM: What would you say is the #1 trend in your industry? What new exciting thing should homeowners watch for?
SS: Smart controllers are becoming huge in this industry! The need to go inside customers' homes is a lot less with this option, which is very appealing in the current situation. Also, the user-friendly apps that come with the smart controllers are very helpful for both customers and contractors!
One of the smart controllers we recommend is the Hunter Hydrawise. It is a robust and reliable high-end residential controller that offers simple programming and the potential for expansion as needed. A smart controller like this can really make keeping your lawn properly irrigated a breeze!
WFM: What was one of your favorite projects from 2020?
SS: A new build lighting job in Hastings! The customer was very open to letting us do the most and it turned out lovely! It works very nicely with the landscaping they added last summer!!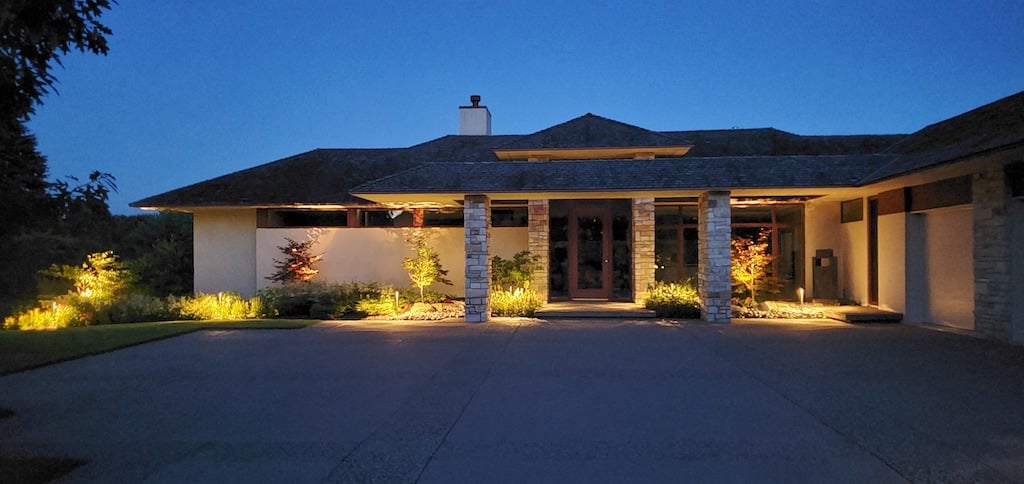 Landscape lighting has the ability to add both safety and beauty to your yard. It enhances your landscaping and allows you to use your yard later into the evenings, giving you more time to enjoy your lawn and gardens.
When it comes to installing and maintaining sprinklers, irrigation systems, and landscape lighting, Skip's gets it right the first time, every time. Contact them today to get a free estimate for lighting or irrigation installation!
Outdoor Solutions, Inc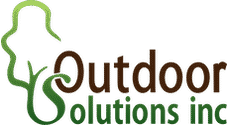 Jim and Christy Funk founded Outdoor Solutions in 1997, and have enjoyed building the company into what it is today—a trusted construction company specializing in decks and additions. Their favorite part of their job is the people: they are thankful to work with such wonderful clients and a phenomenal staff!
Outdoor Solutions works to design and build environments that enhance the use and enjoyment of their clients' homes. It is a licensed and insured general contracting company, offering an array of services including decks, additions, windows and doors, and remodeling.
WFM: If you could share the #1 trend in your industry, what would it be?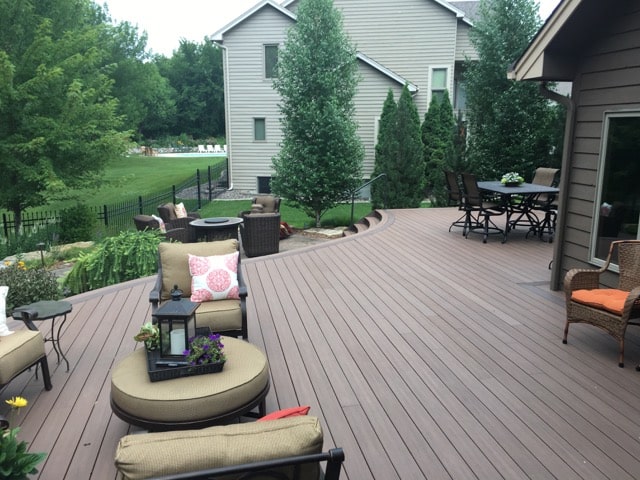 OS: With the onset of COVID last year, we've seen a big interest in transforming the yard into an outdoor oasis. People are spending more time at home and are using their outdoor spaces as places to "get away from it all" or to entertain friends and family. They're looking for decks or patios with great views of their landscaping and plenty of space to entertain. Many people are adding features like built-in bars or outdoor cooking areas, fire pits, water features, comfortable furniture…even weatherproof TVs! The idea is to find ways to live more of your life outside.
WFM: What have been some of your favorite projects to work on?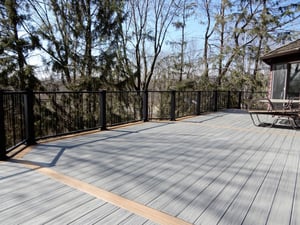 OS: We love any project where we can help our clients enhance their outdoor areas. A new deck or four-season room can bring a world of enjoyment to your backyard. We love creating spaces that allow our clients to gather with friends and family or simply enjoy the peace and beauty of nature.
Are you dreaming of creating your own outdoor oasis with a new deck or four season room? Contact Outdoor Solutions today for a free estimate!