8 min read
Client Spotlight: The Recruiting and Hiring Experts at Red Seat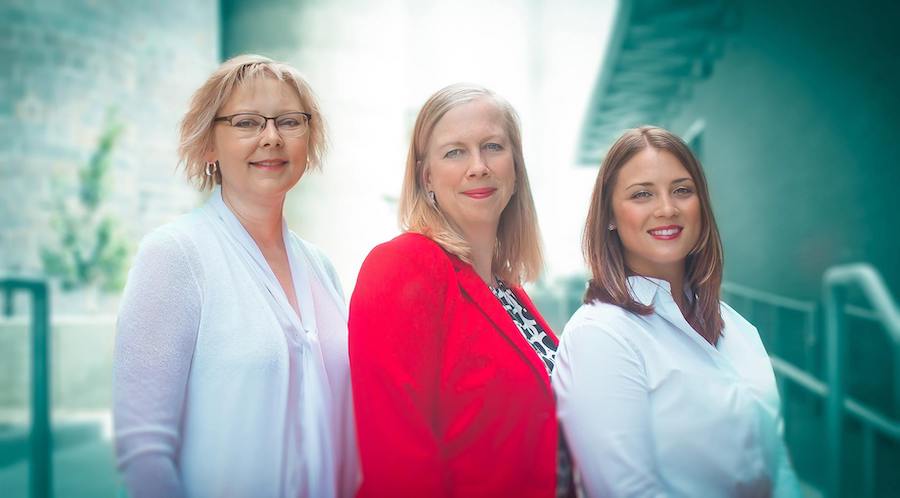 With decades of recruiting experience, a proven process, and tenacious solution-finding abilities, Red Seat removes the stress from finding and securing top talent.
When Talley Flora started Red Seat 23 years ago, she had spent years as an HR specialist hearing the same story from her clients: they were afraid to hire the wrong people, but didn't have time to find the right people.
Thus, Red Seat was created.

Since then, Talley and her team of dedicated hiring experts have helped hundreds of clients find better hires, reduce turnover, increase productivity, and have peace of mind.
We recently sat down with Talley to learn more about her and her business. Here's what she had to say.
What prompted you to start your business?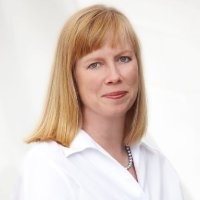 There was no other choice but to go into business for myself…it's hard to describe. I wasn't a horrible employee, but I wasn't a great one, ha:). My mom ran her own business, and ever since I was a kid I was like, "I am going to have my own business!"
So for me there was no choice—I had to do it.
How did you come up with the name "Red Seat"?
Red Seat started out as "Comprehensive Hire Inc." which was horrifically boring—accurate, but very boring.
Enter the recession of 2008-2009. We didn't have much to do, and I decided it was a good thing to spend my time rebranding. I had received a card from SendOutCards that had a bunch of black chairs on it and one red one, and that image just resonated with me. In conversations about the brand, a business advisor I was working with said, "It's the hot seat", and I realized "Nope, it's the red one." So that's how we came up with Red Seat.
We're a small business and we work with small companies, and the card had something like twelve chairs and one red one, and it's that idea that every hire is important for a small business. They need to get the best possible person for their role. I think the color red signifies that importance.
What do you love most about the work you do?
Whenever I meet somebody new, the first thing I want to know is what they do for a living. And I'm not trying to recruit them or add them to my database—I just love hearing their stories!
The stories are at the core of it for me. In every interview, it's so interesting to hear how somebody's gotten to where they are today.
And then, on the flip side, it's about what does a company want and how can we fulfill that need for the price they want to pay? Sometimes that can be easy…other times it can be a complex puzzle to figure out. So the problem-solving part of it—strategically trying to be creative—is really fun as well. Matching up what companies want and need and what a candidate brings to the table based on their experience.
Every project is a new challenge. It's difficult to pin it down to just a few things—there's not many things I dislike. I really love what I do.
What is the biggest obstacle you've overcome in your business? What did you learn from it?
It's a small business (we're at seven employees now), so juggling everything—life, business, more life—can be a challenge.
The biggest ongoing struggle is balancing marketing and delivering. We go from being super busy and not focusing on sales or marketing…and then all of a sudden everything flatlines for three weeks and you're scrambling to do marketing again.
As the owner-operator, I'm the one who's in charge of driving business, and once business comes in I'm a big part of getting things kicked off. So balancing the selling and running of the business…we're getting better at it, but it's still a struggle.
Maybe what I've learned is just do the best you can.
If you could start your business all over again what is the number one thing you would do differently?
That's a really tough question. I would say nothing. And that's not because it's been perfect.
It's been 23 years, and that has spanned four phases of my life. Running this business has allowed me to be more present in the other parts of my life. When I had my son, I was able to spend more time with him than if I worked at a regular job. I had the freedom to figure out on my own how to balance those two priorities.
When my parents were sick, I was able to take time to take care of them and be a part of that. The amount of time I was able to spend with them at the end of their lives was so much greater than if I had worked for another company. I would have had to quit my job to do what I did.
So I look back on it and think how thankful I am. It could be bigger, it could be smaller, but at every phase I made a conscious effort to guide it to what I needed it to be. I have learned a thousand things along the way…sometimes it's like, could I just stop learning? Haha.😂
Being an entrepreneur requires a lot of juggling…how do you stay focused or get re-focused?
When I'm at work, I stay focused on work. I'm a list maker: I make lists, and double check my lists to make sure I'm completing everything.
Sometimes I use technology to make lists…right now I'm in a post-it phase. The five most important things I need to do today are on my post-its. When one is done, I get to crumple it up and throw it away (that's a great feeling!). So I switch up how I do it, but I'm a list person.
And then part of staying focused is getting refreshed. I've got a dog, so I take walks twice a day—which are partly for him and partly for me.
I also love to travel, so taking vacations is my reset. I typically have a trip in the works and find that I am best able to wind down when I can step away. Going away, exploring someplace new, immersing myself wherever I am…whether it's a week, 10 days, or 2 days, making sure that I take that time. If I didn't have that, I don't think I'd be as balanced as I am.
Do you have a favorite business book, podcast, or app that you'd recommend?
When I started the company, I wasn't 100% sure what I wanted to do.
I had worked for a company that provided a lot of employee services to businesses. When I left, I thought that hiring and recruiting would be a part of what I would do. But we had done a lot of other HR services at that business that were kind of a key component to the revenue—for example, at one point I thought about starting a company to help fire people.
I couldn't decide what to do.
So I went to the library and started pulling out all of these business books to try to find the answer, and I found this book called "Focus: The Future of Your Company Depends on It" by Al Ries.
I've been in business for 23 years, so it's older than that. But it talks about how important it is to have one thing that your business does.
There have been so many times in our 23-year history where there has been pressure to do something else like providing full HR services…and so on. And every time we try adding something else, it just doesn't fit our focus.
That book was key to me deciding the focus of my business. I believe having a clear focus in my business has been a cornerstone of our success as well as my happiness in running the business—because it is focused on what I enjoy, not some of the other HR services that could have potentially made it into our product mix.
What is the #1 thing you have learned about marketing as a result of working with Wild Fig?
I had this vision that I could do the kind of marketing Wild Fig does on my own. I finally came to the realization that I needed to outsource these functions that were really important but not consistently completed. I hired Wild Fig because I couldn't get the job done myself. Working with Wild Fig, it has been eye-opening that it takes an entire team to complete blogs, social media posts, and the other marketing work that you do.
In other words, I've learned that I shouldn't feel bad for not doing myself what it takes a team at Wild Fig to deliver. And I've learned that I should have started working with you a lot sooner!
For those looking to hire right now, what is one of the most important things to keep in mind?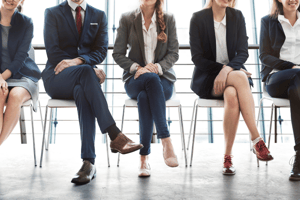 Employment branding. This is different from your company's overall branding.
While your overall branding focuses on the customer experience, employment branding focuses on the employee experience. It answers the question, "Why is your company a great place to work?"
Employment branding is a strategy to promote your company as a desirable place to work; a way to shape how potential employees, current employees, investors, and the general public see you as an employer.
Think about the message you're sending through your website, social media, in-office communication, and recruitment advertising. Do these things give a clear picture of who you are and what it's like to be a part of your organization?
I'm a big fan of recruitment videos and think they're a great way to communicate your employment brand to potential job candidates. Here are a couple of my favorites:
In a job market where there are two jobs for every applicant and a record high number of people abandoning their jobs, you have to convince potential employees that your company is a great place to work.
To learn more about employment branding, check out Red Seat's latest blog!
Thank you so much for sharing your hard-earned wisdom with us, Talley! It has been a pleasure to learn more about your business and how you got to be where you are today.
To learn more about Red Seat and the hiring and recruiting services they offer, check out their website at www.redseat.com.