8 min read
10 Fun and Festive Client Appreciation Ideas for the Holiday Season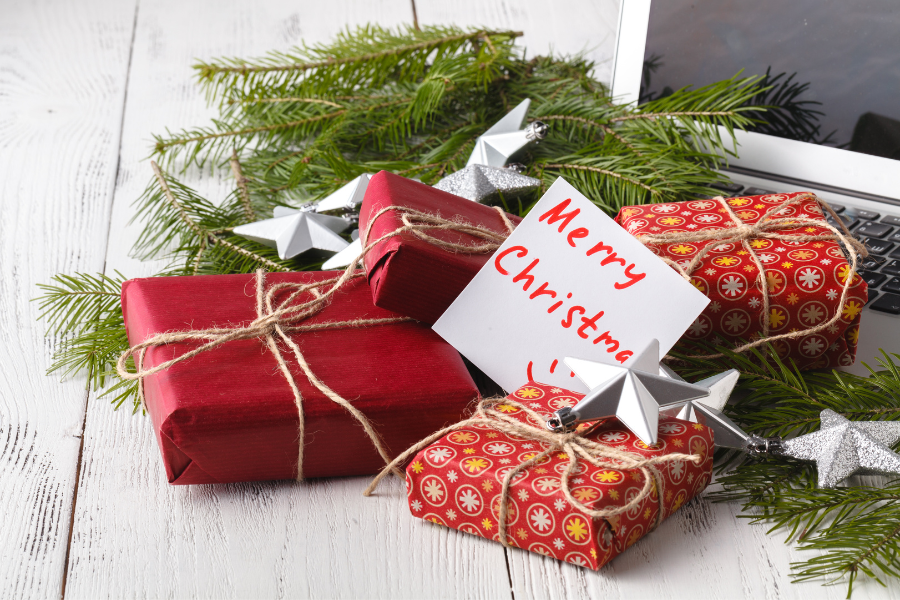 🎶"It's the most wonderful time of the year…"🎶
Time to show your clients how much you appreciate their business, that is!
Showing gratitude for your clients is something you should do all year long, of course. But the holiday season offers an opportunity to do something extra special for the customers who trust you with their business.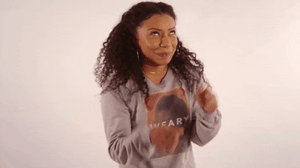 Client appreciation is a big part of improving your customer experience and client retention. After all…who doesn't love hearing how much they're appreciated?
Show your clients you care this holiday season with these fun, festive, and unique client appreciation ideas.
1. Send Holiday Cards
This one's a given. Sending a card (whether it's an actual card or an e-card) is a simple, easy way to show your clients you're thinking of them during the holidays.
But this year, steer clear of generic holiday cards and opt for something a little more fun.
For example, take a holiday photo with your team, complete with holiday decor, ugly Christmas sweaters, or other festive flair. (And don't forget to include the office dog!) You can do this even if your team is remote—just take a screenshot of your team on Zoom! Check out this photo we used for our holiday card a couple of years ago. 👉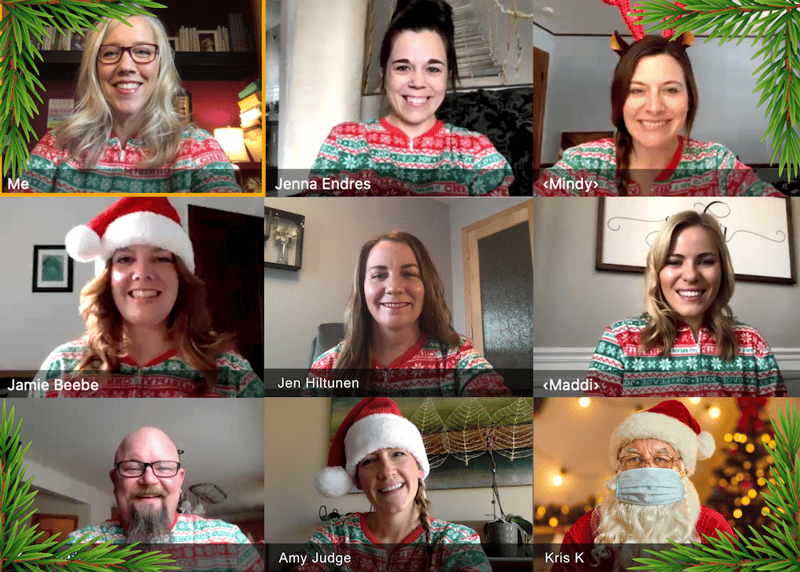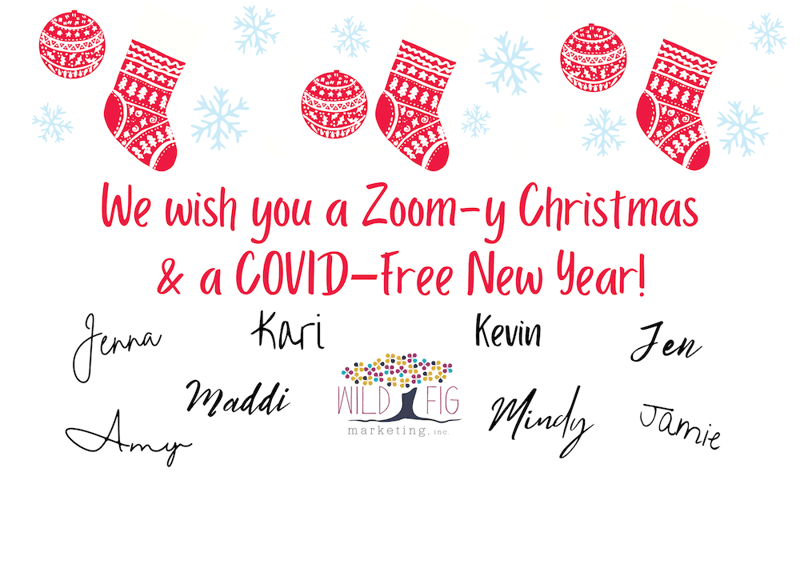 To make sending your cards a whole lot easier, use a service like SendOutCards. Choose from dozens of designs or build your own. They'll print, address, and mail your cards for you—no need to stand in line at the post office!
Or opt for something a little bit silly with a video from Jibjab. Jibjab is a website where you can plug your team's photos into funny videos. Pop their faces onto dancing elves, and give your clients a good laugh. You can use the videos in your email newsletter or on social media.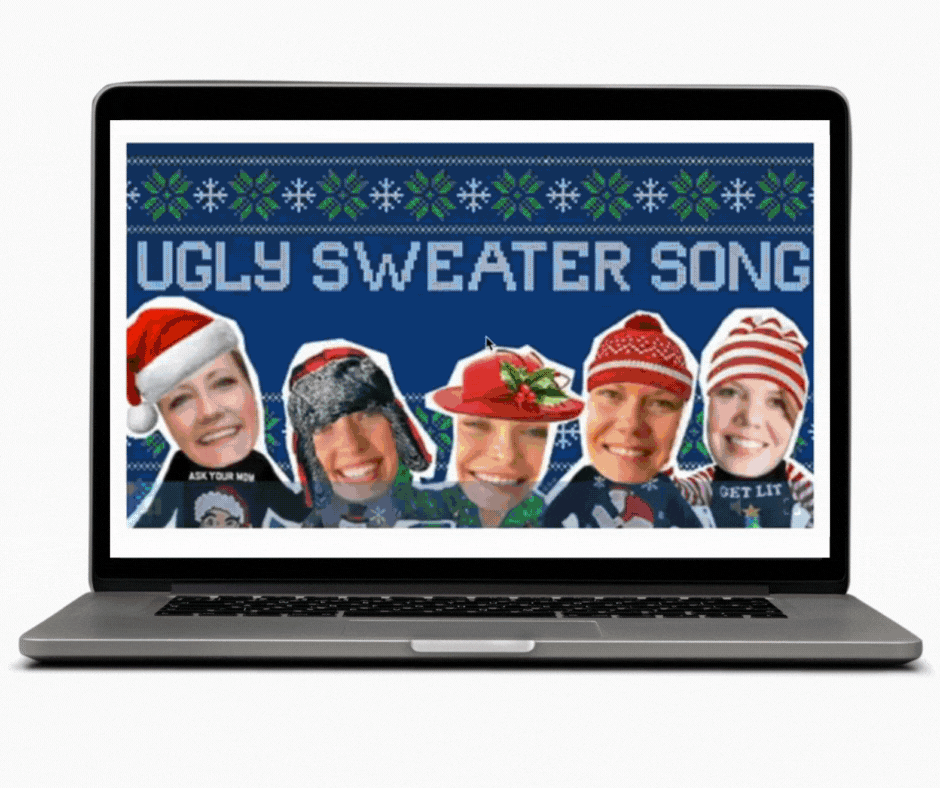 2. Express Your Love on Social Media
Of all the ideas on this list, this one is the easiest to do. It's also free and won't take much time.
Post a "thank-you" message on your social media accounts that includes a photo (preferably a festive team pic) and a heartfelt message. Thank your clients for their business and wish them a happy holiday season from your team.
You may even want to include a special offer like a free download or a discount code just for clients who see the post and mention it to you.
3. Send a Special Offer to Your Newsletter List
Send out a similar message to your email newsletter list, and include a special offer. But here, consider offering something you wouldn't give away anywhere else or at any other time of year. Maybe it's a free first month of an added service, a BOGO, or simply a larger percentage discount than you typically offer.
This should be an offer that's exclusively for those on your email list…something that only existing clients can take advantage of. You want to make them feel special and reward them for their loyalty this year.
4. Play Santa: Give out Gifts!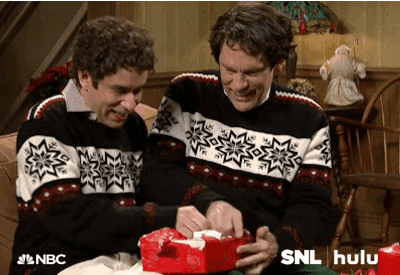 Or, give your clients something a little more tangible. This can be something small that you hand out when they stop by the office, like some swag and holiday candy. Or it can be something you mail to them or drop off at their offices:
Send a card and a gift with SendOutCards.
Or go a really unique route and send a Piñatagram!
Include a gift card to a local coffee shop in your holiday card.
Send some logoed swag…but make sure it's something cool that they'll use every day (a logo travel mug with some cocoa, for example).
Drop off a curated basket of local goodies.
Send them lunch or dessert from a local restaurant or bakery.
5. Host a Holiday Party
Invite clients to join you and your team for a night of festivities where you'll eat, drink, and be merry together. If your office space is large enough, you could host it there. Otherwise, you'll want to rent out a space.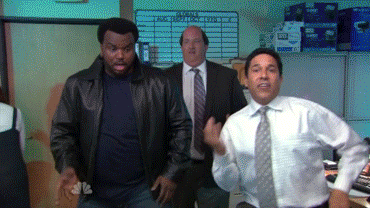 Here are a few ideas:
Rent a private room at a local brewery or restaurant for drinks, apps, and great conversation.
Game night! Play board games, charades, or trivia…or go bowling or axe throwing!
Rent out a movie theater for a holiday movie they can bring the whole family to.
Host a family cookie decorating party. Buy undecorated cookies, frosting, and sprinkles from a local bakery and set up a cookie decorating station. The kids can go to town while the adults sip coffee and chat.
However you decide to celebrate, make sure to send everyone home with a little something like logoed swag or a holiday treat.
6. Send Some Musical Holiday Cheer
O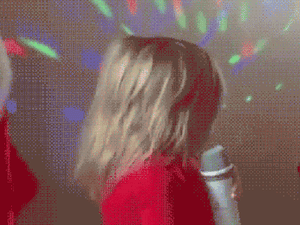 k, this won't be for everyone. If no one on your team can carry a tune, you'll want to skip ahead to #7. 😉
Create a short video to send to your clients with your team singing a holiday tune. Pick a song that showcases your team's personality. You might even consider re-writing the words to a popular song to make it fit your business!
To amp up the festive cheer, have everyone in the video dress in their best holiday gear. And if you're feeling extra daring, consider choreographing a simple dance to go along with the song.
And if you'd rather do your Christmas Caroling in person…do it! Gather a few team members to visit several clients' offices. Sing a few songs, hand out some candy canes or other holiday-themed candy…it'll be a blast!
7. Hand Out Pies for Their Holiday Feasts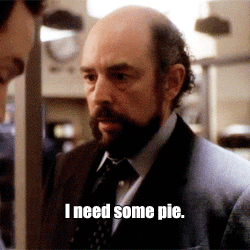 Buy a bunch of pies at a local bakery (or Costco) and hand them out to your clients! This is a FUN one…after all, who doesn't love a free pie??
To do this, plan a day or two of "open house" at your office during the holiday season when clients can stop by, have a cup of coffee, and take a pie home for their holiday meal. This is a great way to show your appreciation, have a relaxed chat with your clients, and wish them a happy holiday.
Not only will they feel appreciated and more connected to you, they'll walk away with pie!
8. Run a Holiday Contest Online
Run a contest on your social media where the winner will get something free from you.
You might give out some swag along with free products or services, a big discount on their next purchase, or even something unrelated to your business like a gift card for a local restaurant.
To enter, have people share your post on their social media accounts and/or leave a comment on your post. You could ask them to comment on something business-related (their favorite thing about working with you, a service they wish you offered, etc). Or go with a holiday theme, like sharing their favorite holiday tradition, christmas carol, family recipe, and so on.
9. Host a Charity Fundraiser…With a Reward for Those Who Give!
Instead of a contest, consider collecting donations for a charity of your choice and offering a small gift in return for those who donate.
We do this every year at Wild Fig. Each year, we choose a charity and ask our email list and social media followers to contribute. Everyone who contributes a certain dollar amount (or more) gets a freebie from us…typically some kind of marketing resources like eBooks, email templates, tip sheets, or even exclusive webinars.
Over the years, we've been able to support charities like Top Dog Foundation, Second Harvest Heartland, Crescent Cove, and Hugs from Hunter. (By the way, we bet any of those great organizations would appreciate it if you clicked on their link and made a donation!)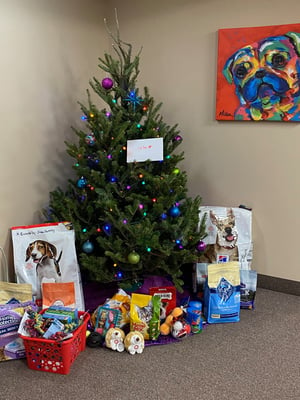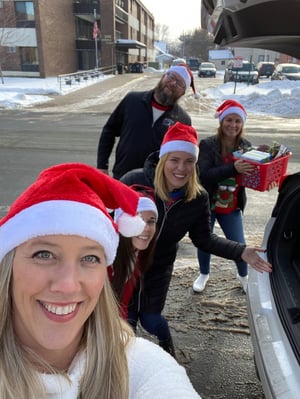 A fundraiser like this is a great way to partner with your clients to raise money for a charity while also giving them resources for their business!
10. Give Back Together
Or, invite your clients to join you for a day of giving back! Organize a day at a local charity (like a soup kitchen or toy drive) to serve the community together. Afterwards, treat them to a drink or dinner.
We get that this might seem like you're asking for something from your clients rather than giving them something. And in a way, you are. But giving back to the community offers its own rewards…plus, it's a great way for your team to bond with your clients!
We hope these client appreciation ideas help you wow your clients this holiday season! For more great ideas to boost your customer experience and grow your business, be sure to follow along on our social media!