9 min read
How To Get the Best ROI From Your Social Media Marketing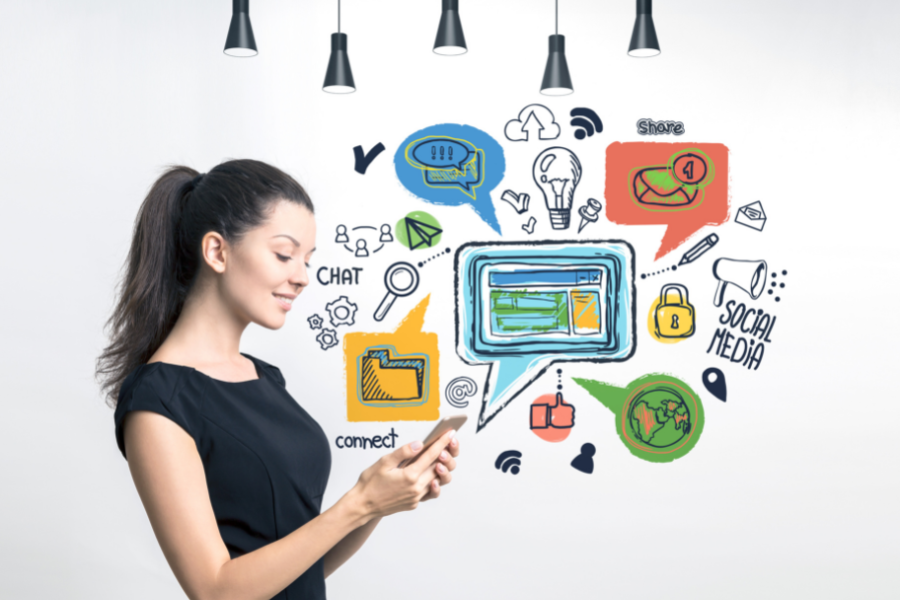 You're posting on your social media accounts regularly, following what you think is a solid strategy…yet you're not seeing the results you were hoping for.
Or maybe you're still trying to build a solid social media strategy for your business and you're stuck. You don't know what channels will reach your target audience, what content will be the most engaging, or how to figure those things out.
Does this describe your social media marketing efforts?
If so, we've got a few tricks up our sleeve that may help.
Read on to learn how to make your social media marketing more effective so you can get the best ROI possible from your efforts.
Why Measure Your Social Media ROI?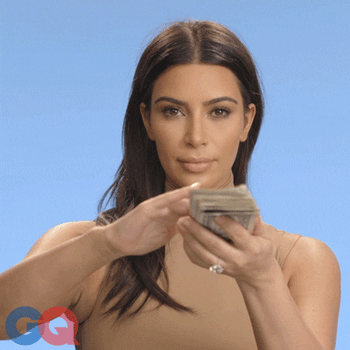 Before we dig into how to improve your social media marketing, let's take a quick step back to talk about why it's so important to keep track of your social media ROI (or Return on Investment).
Simply put, you can't improve what you don't measure.
You're not likely to get great ROI on your social media efforts if you aren't measuring your performance. After all, how else will you know what's working and what isn't?
Measuring your social media ROI helps you:
Understand the effectiveness of your work
Refine your strategy to improve returns
Demonstrate the value of your work to your higher ups
Measuring your ROI is a critical part of refining your social media marketing strategy. It shows you what's effective and what isn't so you can shift your resources accordingly. ROI measurements can also help you justify an increased budget and expanded strategy to your company's stakeholders—to prove that your strategies provide more value than they cost.
How To Measure Your Social Media ROI
Your return on investment from your social media activities and expenses can be calculated as a measure of: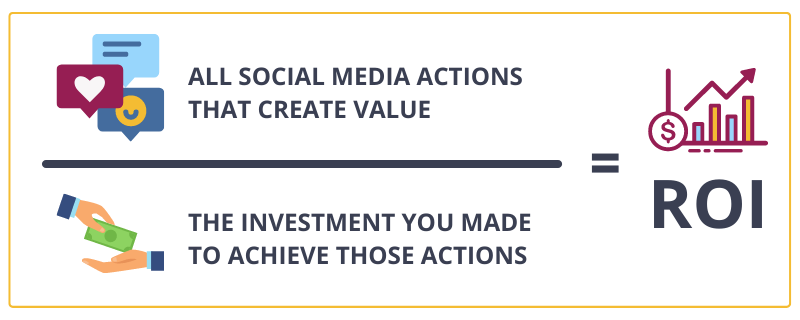 The investment you make into your social media activities is pretty easy to measure: it describes the time, resources, and money you put into those activities.
However, the value your social media efforts create can be a little more complicated. The value of your actions will depend on your goals (revenue, customer engagement, brand awareness, conversions, etc).
Some objectives have a clear dollar amount attached to them (i.e., conversion); others don't (i.e., engagement). The ones that don't still have value, though. Objectives like engagement and brand awareness will eventually lead to increased revenue: they're just further removed from the actual sale.
To measure and track the ROI of your social media efforts, do the following:
Calculate how much you spend on your social media activities. Include the cost of management tools and platforms, ad spend, content creation, and social media team (salaries, training, benefits, etc), as well as the cost of hiring outside agencies or consultants.
Set social media goals that connect to your overall business goals. Consider why you are using social media and what you hope to get out of it (brand awareness, thought leadership, lead generation, customer retention, etc). Then set SMART goals (specific, measurable, achievable, relevant, time-bound) to reach those objectives.
Track social media metrics. Key metrics like reach, engagement, website traffic, and conversions will help you measure your performance toward your goals. The metrics you choose to track will depend on your objectives.
Utilize tools like Google Analytics, Facebook Pixel, or UTM parameters (codes added to your URLs that track data about website visitors and traffic sources) to help you track your key metrics.
Create a report with your findings to share with your stakeholders. Using clear language (no jargon), explain how your work and goals will affect the bottom line.
5 Ways To Get the Best Possible ROI From Your Social Media Marketing


1. Know Your Audience
It's hard to develop a strong social media strategy if you don't know who you're targeting with your message. You can't just toss a bunch of content out there with no defined target audience and hope it will be successful. (Spoiler: it won't be.)
You need to know your audience.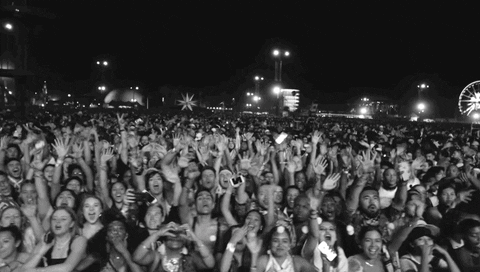 Understanding who your audience is (demographics, the devices they use, the platforms they prefer, the kinds of content they engage with, and so on) helps you better understand their mindset. Then you can create content and choose social media platforms with your target audience in mind.
Check out our social media cheat sheet for help choosing the best social media platforms for your business!
One method of learning about your audience and gaining insight into the types of content that might work for them is called social listening. You can use social listening to:
Learn your audience's pain points and interests
Analyze what others in your industry are talking about and posting
Note which of your competitors' posts get the most engagement (likes and comments)
Make sure you're following the top brands in your industry to keep an eye on how they connect with their followers, which of their posts get the most engagement, how often they post, and so on.
Social media monitoring tools like Google Alerts, Reddit Keyword Monitor, or Buffer can help you catch mentions of your own brand, your competitors, your products, or anything else you think is relevant.
2. Focus on the Big Picture and Stay True to Your Brand
Don't focus so much on short-term ROI goals that you forget your long-term goals and values.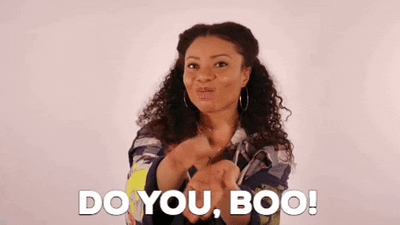 Case in point: don't jump on trends just to get likes. Posting trending videos just to get a short-term spike in engagement won't provide the value to your audience you might think (especially if it annoys them or clouds your overall messaging).
That's not to say you should never hop on the trend bus: if a current trend suits your company's personality, go for it! Just don't follow every trend because everyone else is doing it.
Be strategic in posting things that reflect who you are as a company.
3. Post on a Regular Basis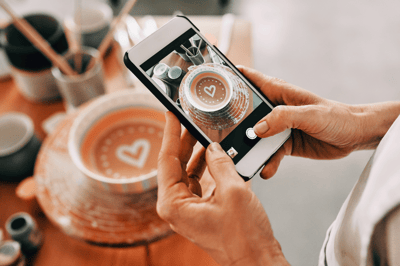 You can't get around it…one of the best ways to increase your engagement on social media is to post more consistently.
It's tough to build a following or learn what your audience likes (and doesn't like) if you're not posting often enough. Posting on a regular basis helps make sure your target audience actually sees your content. Plus, it gives you a better gauge of what content is connecting with your audience and what isn't.
How often you post will depend somewhat on the platform you're using, but in general, you'll see the best results from posting once a day. On some platforms, like Pinterest and Twitter, you'll want to post multiple times a day for optimal engagement (or as often as you have time and content for).
For the best engagement, make sure to:
Post a variety of content types and switch things up often to keep your followers interested. Static text posts without a photo, GIF, video, or infographic can get boring fast.
Use a social media scheduling tool like Hootsuite or Buffer to keep your content organized, prep it in advance, and post it on a consistent basis.
Use insights within the different social media platforms to determine the best times of day to post.
4. Look for Returns That Go Beyond Conversions
Some returns are not monetary in nature (or, at least, not directly). Things like customer service and community building don't immediately add to your bottom line.
However, over time they help strengthen customer loyalty, which leads to repeat sales…which increases your bottom line.
See how that works?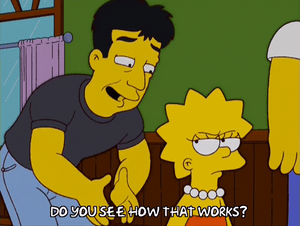 And while it may seem like your first priority for your social media strategy should be to increase conversions, focusing on conversions is actually a great way to tank your ROI. If your feed is constant self-promotion, your followers will get bored and eventually stop paying attention.
Social media is, after all, social. If you want to engage your target audience, you need to (wait for it) be sociable. So instead of constantly posting pseudo-ads, use your social media to cultivate customer loyalty and build relationships with your audience.
Here are a few ways to do that: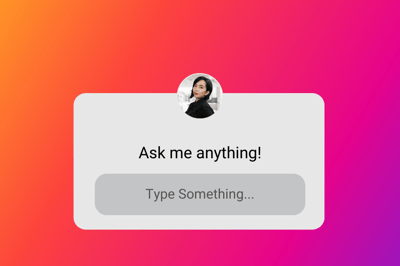 Answer frequently asked questions
Educate followers about your products and services (note we said "educate," not "sell")
Offer "insider tips" or "little known facts" to give your audience a sense of being part of an exclusive group
Share customers' posts that mention you or your products
Run contests or offer discount codes or special offers just for those who follow you
5. Analyze Your Strategy and Adapt Over Time
Change is constant…in life and in social media. Never let your social media strategy run on autopilot.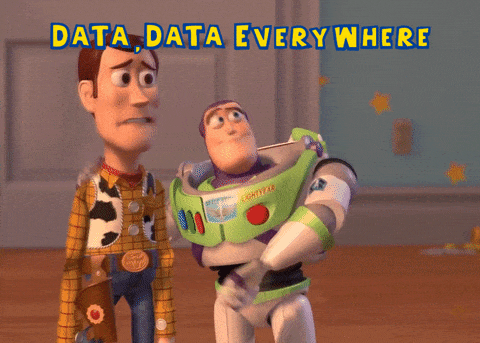 The content, strategies, and channels that engage your audience best today might change tomorrow, and new social media trends or features pop up nearly every day. Your customers' pain points and needs change over time as well, as do your company's priorities and resources.
It's important to continually test different ideas, analyze their performance, and adapt your strategy accordingly.
Experiment, trying new things each month, such as:
Creating different types of posts: videos, GIFs, polls, quotes, infographics, etc.
Posting at different times of the day
Using different tactics, such as working with influencers in your industry or boosting posts that are performing well
For ads on Facebook or other platforms, try experimenting with different audience segments or ad formats
Look for what delivers the best results and tweak your strategy accordingly. Tools like BuzzSumo can help you analyze what kind of content performs best for a topic and what posts get the most shares.
Wild Fig Marketing Can Help You Improve Your Social Media ROI
We hope these tips give you a better handle on how to improve your social media ROI. And to help you measure that ROI more effectively, download our newest ebook for free! It includes key metrics to track for every type of digital marketing, including social media marketing.
👉 Get your copy of "Key Metrics To Track for a Successful Digital Marketing Strategy" here.
Need more help with social media marketing, marketing strategy, or digital marketing in general? Connect with us to learn more about what the Wild Fig team can do for you!