11 min read
Getting Started: How To Use Email Marketing To Grow Your Business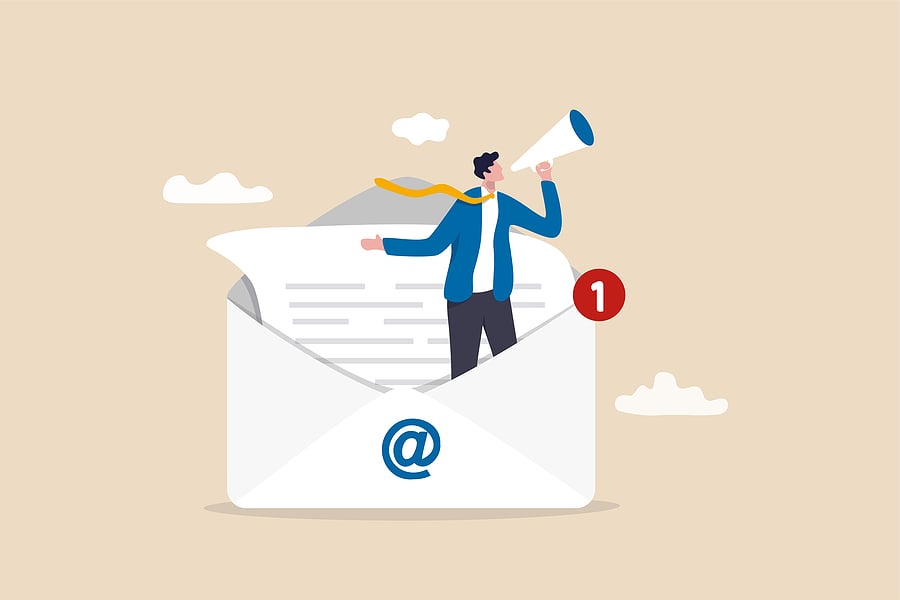 In 2022, the number of global email users was forecast at 4.3 billion. In 2025, that number is expected to grow to 4.6 billion—that's more than half the world's population!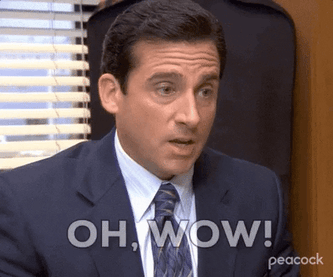 With numbers like that, it's not hard to imagine the power of a great email. To get all the benefits of email marketing, you need to create a strategy. Sending emails without rhyme or reason will put you on the fast track to disappointment.
A good email marketing strategy, however, will help you build an email list and execute email campaigns that meet your specific business goals. Today, we're showing you the basics of how to use email marketing to grow your business.
What is Email Marketing?
Email marketing is a direct marketing channel that lets businesses promote their products, services, and content to customers and prospects on their contacts list.
A successful email campaign can move a prospect forward from the consideration stage to conversion. For current customers, email marketing can help you build relationships, turning those customers into brand ambassadors.
It's important to communicate with your subscribers regularly. A successful email marketing strategy can help you:
Get in front of customers
Close deals and make sales
Increase your credibility
Develop relationships with your existing customers
Build your brand awareness and reputation
Sell products and services
The best part? All of this increases your revenue with very little financial investment on your part. This is also known as Return on Investment, or ROI.
How To Use Email Marketing To Grow Your Business
It's no secret that email marketing is one of the most effective ways to grow a business. Globally, 30% of marketers cite email marketing as having the highest ROI of any marketing channel.
This is probably because, for every $1 spent on email marketing, $41 is made in return. That equals a 4100% ROI! So, if you're not using email to market your business, we need to change that.
To get started using email marketing, you'll need to:
Build your email list
Segment your list
Plan out the type of campaigns you want to run
Implement any automation tools
Choose which key metrics to track to measure your success.
3 Ways to Begin Building an Email List
We can't show you how to use email marketing to your advantage without first discussing your email contacts list. If you take any advice from this section, let it be this: Don't buy your email list!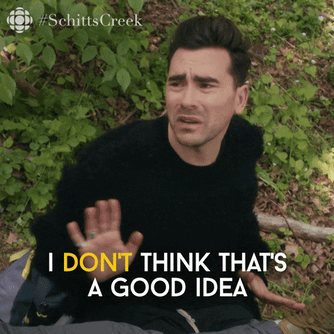 Buying lists are a surefire way to get your emails unsubscribed from or kicked into the spam folder. You want to contact people who are already engaged with your brand. This means that they've interacted with your business in some capacity.
The goal is to leverage these interactions in order to curate an organic email list.
1. Registration Form
Are you hosting a webinar or event? Does your business require customers to have an account? If so, create a registration form that asks for the user's name and email address. A well-designed, professional registration/subscription form, placed at the right spot, is perfect for capturing your visitors' emails.
2. Call To Action
Include a Call To Action (or CTA) in your blogs or social media posts. A CTA can be worded any number of ways, but its goal is always to get the user/visitor/reader to take action. In this case, you'll want to include a CTA that encourages users or readers to sign up for your newsletter or email list.
3. Content Offers/Incentives
Do you have free content you can give to website visitors? Perhaps you have an eBook, a checklist, a cheat sheet, a webinar registration, a worksheet, or a free course in your content arsenal. Offer users access to this content in exchange for their email address.
Email Segmentation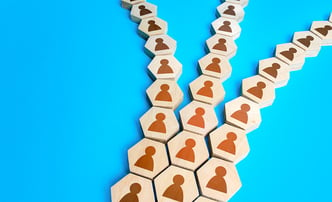 Email segmentation is the technique of dividing a contacts list into smaller groups, or "segments." Marketers will then tailor their email campaigns to these specific audiences for better open rates and click-through rates (more on these key metrics later).
Mailchimp's latest user data showed that segmented campaigns get 14.37% more opens and 64.78% more clicks than non-segmented campaigns.
Though there are endless ways to segment your email list, here are some common categories to start with:
Demographics: Information such as age, gender, company position, and income level.
Engagement level: Active or inactive users.
Geographic area: City, region, state, etc.
Position in the sales funnel: Awareness, Discovery, Evaluation, Intent, Purchase, or Loyalty.
Personal interests: Hobbies, favorite products, etc.
By thoughtfully segmenting your email list, your campaigns will feel more personal to your customers and prospects. This personalization typically produces better results than generalized cookie-cutter email campaigns that are sent to everyone.
Top 8 Email Marketing Campaigns To Start With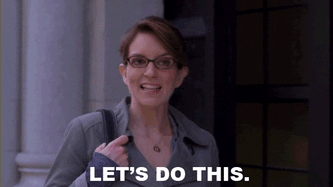 Once you've segmented your contacts list, there are several different kinds of email marketing campaigns you can begin creating. We've drawn on our experience as a professional digital marketing agency to pick out the best (and easiest) campaigns for you to start with.
(For a more in-depth look at some of these campaigns, check out our blog "The Top 5 Emails Your Business Should Be Sending.")
1. The Welcome Campaign
Did you know that welcome emails generate 4x more opens and 5x more clicks than any other type of email marketing campaign?
Sent as either a single email or the first in a series, welcome emails are highly effective in establishing contact with your first-time customers or new subscribers. This email can highlight the benefits of being a subscriber, tell customers what their next step should be in their purchase process, or simply engage them with a fun, friendly greeting.
2. The Re-Engagement Campaign
If you've segmented your email list by engagement level, then you'll have a good idea of who hasn't interacted with your website or content in a while. Those unengaged contacts can be re-engaged with an email campaign created to remind them why they chose your brand in the first place.
For some creative ideas on how to give old customers and prospects a nudge, consider the humorous approach to contacting a prospect who ghosted you.
3. The Survey Email
Want to improve on your product development? Or maybe you're looking for feedback on your customer's experience. Either way, deploying a survey email to your current customers is a great way to gather feedback and reviews.
But, it's important to remember that people lead busy lives. They're much more likely to fill out your survey if given an incentive. (For example, offering 10% off their next purchase.)
4. The Post-Purchase Drip Campaign
Consider creating an email campaign to be triggered after a customer purchases something from your online store. This type of automated email campaign allows you to:
Affirm your customer's choice in product or service
Delight your customer with advice or tips on ways to use the product or service
Up-sell or cross-sell related products and services
When used correctly, this type of email campaign can both increase brand loyalty and generate additional sales for your business.
5. The Birthday/Anniversary Deal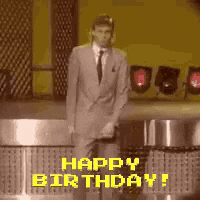 Everyone likes getting birthday gifts! Using automation tools, set up a "happy birthday" email to be triggered on your subscriber's birthday or during their birthday month. (You can also do this with client anniversaries.)
This email can be a friendly greeting or congratulations, but if you're feeling extra generous, offer something special, like a coupon for $5 off their next purchase.
6. The Holiday Campaign
Every holiday is a chance for you to promote your business (especially if you're in retail—the year 2022 set records in the amount of money spent during the holidays).
Create an email campaign that starts early and builds up to the actual holiday, offering your products, services, or content every step of the way. Make sure to emphasize that your deals and discounts are limited. For added effect, match the design and theme of your emails to the colors and theme of each holiday.
7. Promotional Campaigns
The standard promotional campaign is the most common type of email campaign out there. But ask yourself this question: of the dozens (or hundreds… or thousands) of promotional emails in your inbox, how many are truly effective? How many catch your attention?
Make sure your promotional emails stand out from the crowd. Capitalize on human emotion to catch the attention of your subscribers. You can use humor, tug on heartstrings, evoke curiosity, make pop-culture references, or give away a product for free.
8. The E-Newsletter
Last but certainly not least, we have the e-newsletter. As far as building brand awareness and reputation goes, this is the most important email you can send.
Like a regular newsletter, e-newsletters should be fun, educational, and informative. They offer you the chance to connect with your subscribers on a level that's more human than other email campaigns.
E-newsletters build customer loyalty, inform customers about trends in the industry, and they can also generate website traffic if you include links to website content. For maximum effectiveness, make sure your e-newsletters are consistent, entertaining, and straightforward.
Learn how to use email marketing to grow your business by downloading our FREE Marketing Tip Infographic to reference whenever you need it!
Email Marketing Automation Tools
Creating a great-looking email from scratch can be tough, especially if you're new to this area of marketing. Luckily, there are plenty of free email marketing tools across the internet that can help you get started.
In general, email marketing tools like the ones listed above will help you conduct email campaigns by:
Allowing you to automate emails, including follow-ups, birthday greetings, drip campaigns, etc.
Providing email templates for different types of emails, including newsletters, promotional emails, and more.
Targeting segmented markets
Collecting and providing data on key metrics
Once you feel comfortable with your email marketing strategy and are ready to expand, we'd highly suggest upgrading any of these to their paid versions. That way, you'll get access to plenty more helpful features that will improve your email marketing campaigns.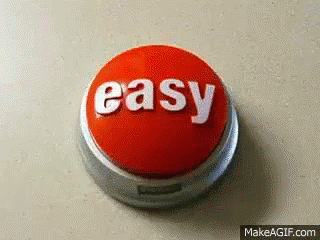 There is a third option, too: you may choose to outsource your digital marketing efforts. A digital marketing agency (like Wild Fig, wink wink) will have a team of marketing professionals who can build and execute email marketing campaigns for clients using the professional tools at their disposal.
At Wild Fig Marketing, we learn all about our clients' businesses and goals, and craft thoughtful email marketing campaigns designed to help them reach those goals. We won't just show you how to use email marketing to grow your business–we'll do it for you!
Key Metrics To Track
Key metrics refer to customer (or subscriber) actions that provide insight on whether or not your business is meeting its goals and objectives. By tracking certain metrics, you'll be able to see if your email campaigns are working, or if you need to adjust them along the way.
Open Rate: This metric tracks how many subscribers have opened your emails. Use this metric to measure the effectiveness of your subject lines and preview copy.
Click-Through Rate: Simply put, CTR measures how many people clicked on a link you included in your email. This metric lends insight into how effective your body-copy and formatting is.
Conversion Rate: Most emails are sent in the hopes that the subscriber will complete an action. This metric measures how many subscribers "converted," or clicked on a link in your email and then completed the desired action.
Bounce Rate: In the context of email marketing, bounce rate measures the percentage of emails sent that didn't make it to the recipient's inbox. This metric will tell you if your contacts list needs to be pruned of inactive email addresses.
Unsubscribes: This metric measures how many subscribers clicked "unsubscribe" after opening your emails. Don't let this discourage you, though. These unsubscribers are helping refine your email list!
(For a more in-depth look at these metrics, make sure to read our other blog: "Is Your Email Marketing Effective? Track These Key Metrics To Find Out.")
Let Wild Fig Rock Your Email Marketing Strategy
At Wild Fig Marketing, we're invested in your success. Now that you know how to use email marketing to grow your business, download our FREE Email Marketing Tips Infographic to reference whenever you need it! We hope it helps you on your email marketing journey.
If you're looking to outsource your email marketing as a part of your larger digital marketing strategy, let our team of professional marketers take the wheel. They have the skill and experience to promote your brand, build trust with your contacts, and increase your revenue using effective, goal-oriented email marketing campaigns.
Reach out and schedule an exploratory meeting with Jen, our VP of Opportunities. We look forward to partnering with you!