7 min read
Strategies to Help Renewable Energy Companies Shorten a Long Sales Cycle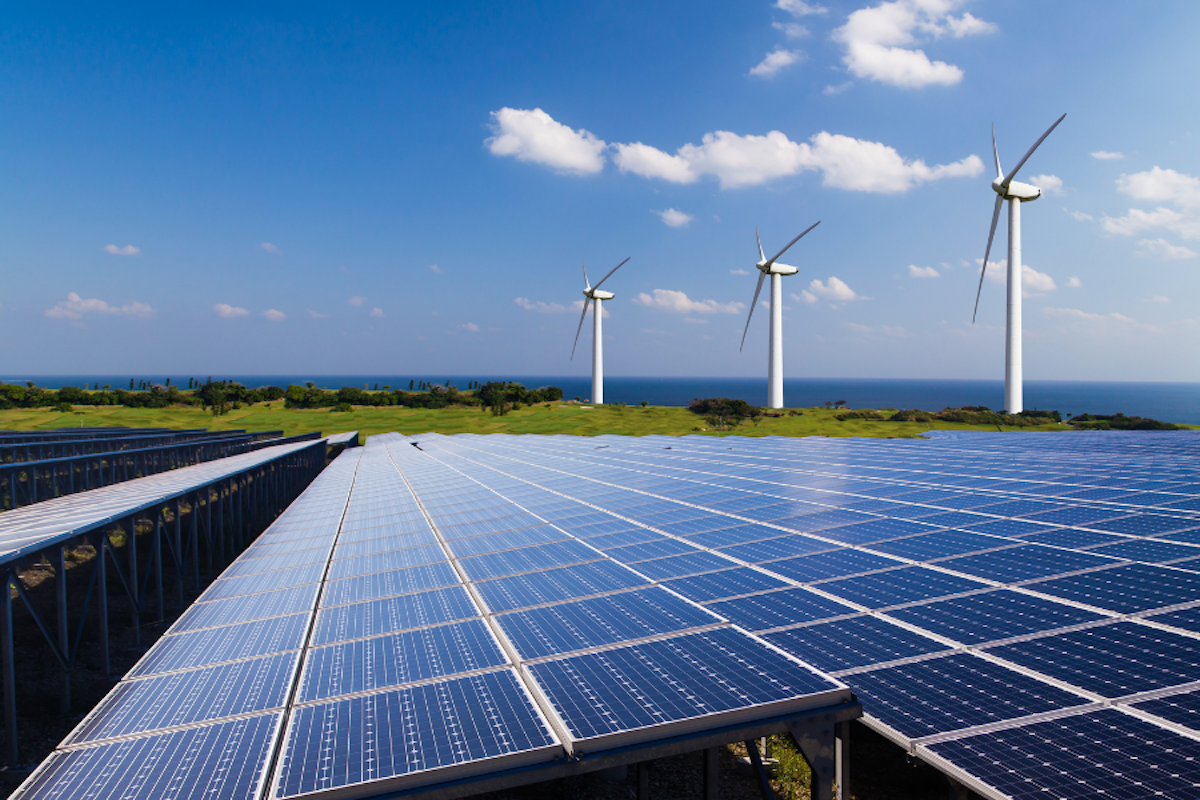 The goal of the sales cycle is to move a contact from prospect to client as quickly and efficiently as possible. But you don't just want to close a sale—you want to build relationships with those prospects with the hope of making them long-term clients, right?
What if we told you that you can improve the sales cycle in ways that allow you to build better relationships with your prospects and keep the momentum going toward closing a sale, all while shortening the process? Well, you can. Here are our best strategies to help you shorten a long sales cycle.
Implement a Regular Call Cycle
If you haven't already done so, start implementing a regular call cycle. "Call cycle" refers to how often and how many sales calls you make to stay in contact with your key accounts and prospects within a certain time period. Instituting a regular call cycle helps you stay in touch with prospects on a consistent basis, keeping you top of mind with your prospects and keeping them primed for a sale. Think about it: if you're already checking in with them on a regular basis, you'll be there when they're ready to buy—they won't need to work to seek you out.
How often you contact your prospects will depend on your business model, your sales goals, and the needs of your prospects, but a regular call cycle is sure to maximize your sales and shorten a long sales cycle.
Set a Goal for Each Sales Call
Setting a goal for each call and clearly communicating that goal to your prospect will enable you to work together to meet that goal by the end of the call. Having a clear goal gives you a guideline to follow in case the conversation veers off track. Once you set your goal, you know exactly how to guide the conversation and your prospect understands where you're headed and what their role is in getting there.
Setting a goal for each call also makes the point of your call very clear—no one needs to wonder where things stand at the end of the call if you've worked together toward the end goal you agreed upon. It helps avoid confusion and time spent correcting misunderstandings. At the end of each call, schedule your next call and set your goal for that call too.
Build Trust by Being Authentic
In your interactions with your prospects, skip the generic sales pitch and make an effort to personalize the experience. We know it can be easy to slip into "sales mode", especially if you are passionate about what you are offering. But if you do that, you're missing the opportunity to get to know your prospective clients, build relationships with them, and hear directly from them what their pain points are. Your prospects need to feel heard and understood before they will consider a purchase. Don't hesitate to offer your expertise, but don't be pushy. Ask good questions, listen, then respond with your expert advice.
Another way to be more authentic with your prospects? Always be transparent about pricing. No one likes to find out at the last minute that something costs more than they thought it would…or worse, that certain services are not included in the price that was quoted. Hiding the price of your services almost always causes frustration and adds time to the sales cycle. Make clear what is included in your service from the get-go. Being transparent about your pricing will help build trust with your prospects, making them that much more likely to buy from you.
Don't Wait for Objections to Surface—Address Them Early On
Avoiding your prospect's objections and reservations won't make for a smooth sale…or a short sales cycle. The longer you wait to address their concerns, the stronger those concerns will get and the less open they will be to buying…which means you'll have to work harder to make a sale.
Consider diving into your prospect's reservations early on in the sales cycle (as soon as right after the discovery call!). And be the one to bring them up—don't wait for your prospect to object. This helps you seem more confident, engaged, and relevant. Also, it's important to not only listen to your prospect's objections, but to seek to understand the root of each concern. For instance, rather than launching into a sales pitch when they say they don't have time to implement your solution, ask them questions to find out what their main pain point or objection is. What is it that they really need, and how can you address that need?
Make Scheduling &
Signing Easy
These two seemingly small administrative tasks can make a world of difference in shortening your long sales cycle. The average salesperson spends 12% of their day scheduling calls: In an eight hour day, that's almost an hour of your time that could be put to much better use! Using a scheduling tool takes the back-and-forth communication out of the equation. All you need to do is send the scheduling link to your prospect—from there, they can choose an available time on your calendar, and your meeting is set. Here at Wild Fig we use Hubspot Meetings, and it has revolutionized the way we manage our call schedule.
Contract signing, if it's not simple and accessible to your prospects, can be a time sucker as well. Online contracts that can be signed easily from any computer, tablet, or smartphone are a must in today's mobile world. There are several options available for online contract signing—we've used SignNow and Docusign, and recommend them both. Keeping these tasks simple will not only cut back on time you spend communicating back-and-forth, it will make the whole process a lot less painful for your prospects.
Routinely Weed out Your CRM
Yes, another dull admin task—we know, they're not your favorite. But this one is important. Keeping your CRM up to date with contacts who are actually interested in hearing from you will make your sales cycle much more effective. When most of your calls or emails are to people who want to hear about your products or services, you will naturally have a higher rate of success.
Delete any contacts whose emails have bounced or who have unsubscribed. Arrange your contacts by when they last opened an email, clicked a link, or replied to an email. If a contact hasn't had any type of response for several sales cycles, it may be time to let them go and move on to fresher prospects.
Start Using Automation Tools
The average salesperson spends 21% of their day writing emails, and 17% of their day prospecting and researching leads. If that sounds like you, it may be time to consider automation. Sales automation tools can take on some of these tasks or make them easier for you to do, allowing you to spend your time working on more important things like building relationships with your prospects.
To begin with, go through your day-to-day tasks to determine which you could automate. Start with the simple ones like call scheduling, then move onto the more complex options like automating your prospecting and email responses.
According to a study done by the Harvard Business Review, companies that responded to prospects within an hour were 7 times more likely to have a meaningful interaction with a decision maker than those who were slower to respond (and more than 60 times as likely than those who took 24 hours or more to respond!). Clearly, responding to prospects quickly and efficiently is crucial to making sales.
Automation tools allow you to follow up faster and more easily, while maintaining the level of personalization you need to keep your prospects engaged. These tools can also play a crucial role in educating your prospects by helping you deliver relevant content that will not only answer their questions, but help move them along the sales process, priming them for a conversation with you. And this is only the tip of the iceberg of what automation tools can do for you. If you aren't already taking advantage of automation, it's time to start.
Wild Fig Marketing has the knowledge and tools to help you engage new audiences, automate your sales process, and convert more leads. Schedule a call with us today to learn more about what we can do for your business!