7 min read
3 Effective LinkedIn Marketing Strategies For B2B Businesses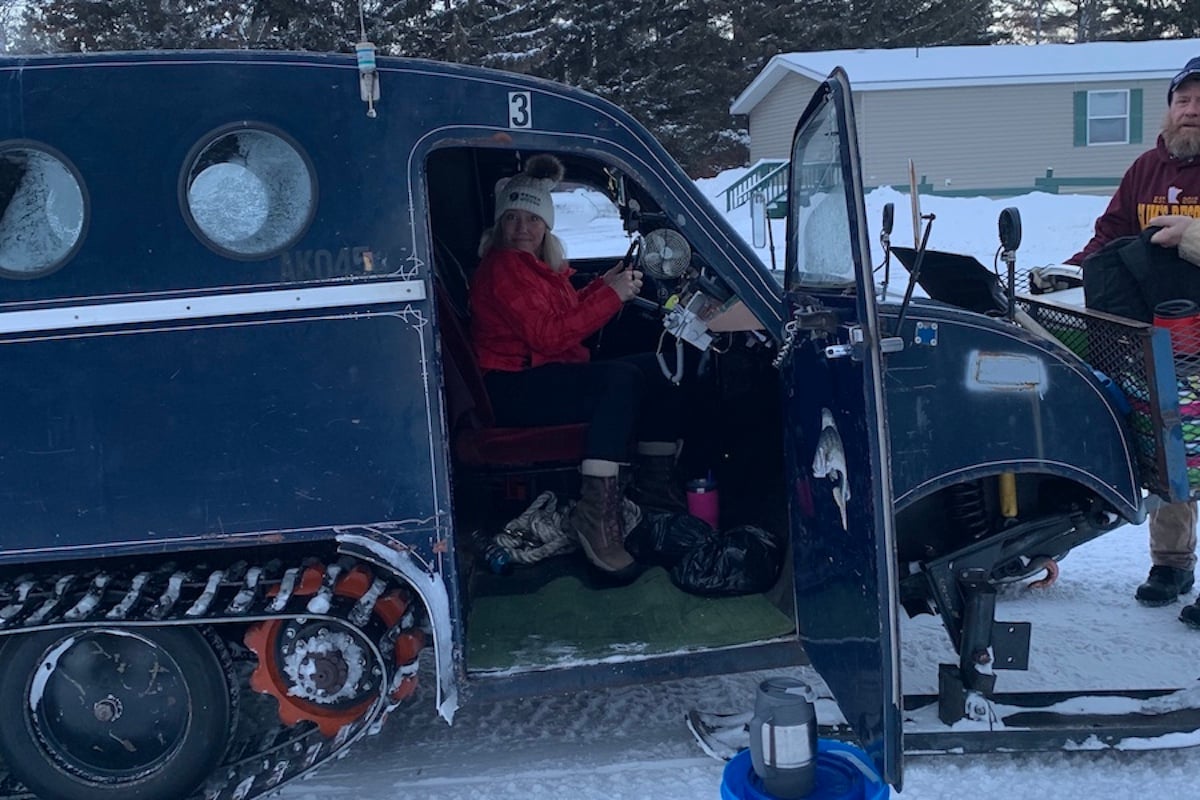 I just had the opportunity to go ice fishing for the first time up at Lake of the Woods in Baudette, MN. Which, if you're wondering, is located near the border of Minnesota and Canada. In fact, we could see Canada just across the Rainy River from our cabin.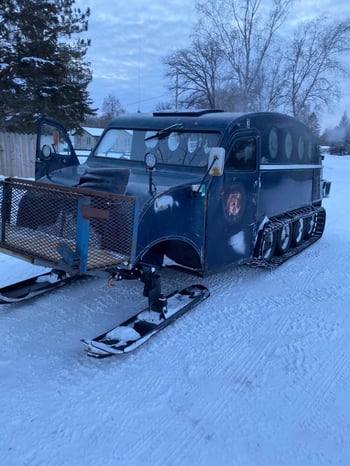 To say that I was a bit apprehensive about this trip would be a major understatement. I didn't know what to expect, but the idea of sitting in an ice house on a frozen lake for 9 hours a day when it was 20 below zero was a bit daunting, especially since the longest I'd ever fished before that was about 30 minutes (most of which was spent holding a fishing rod in between my knees while I read my book and sipped my wine). I likened this experience to what our clients must feel when thinking about marketing their business on LinkedIn or using LinkedIn as a lead generation tool. They're unsure how much time it will take, when they'll actually see the results, and if it will be worth it. Are you seeing the parallels between my ice fishing experience and LinkedIn marketing yet?
B2B LinkedIn Marketing Strategies
In this article, I'm going to share my top 3 LinkedIn marketing strategies for B2B businesses. I've utilized these strategies successfully over the past 10 years, and they have made LinkedIn our #2 source for new clients (our #1 source is client referrals). Please note: Implementing these strategies will not likely generate a ton of new leads overnight. Much like ice fishing (or fishing in general) it takes time and patience to reel in the big ones…or at least get a bite.
#1. Create a LinkedIn Content Marketing Strategy
To create a LinkedIn content marketing strategy you have to determine WHO your target market is—who you'd like to attract. Think about this in fishing terms (wow…I feel like I'm starting to portray myself as a fishing expert—fear not, I'm still a novice who cannot yet bait her own hook): If you want to attract a certain species of fish you have to use the right bait to lure them in. Knowing who your target audience is will help you determine what kind of content they might be interested in or find helpful and relevant.
Once you know your target audience and what types of content they might find interesting, I suggest putting together a simple Excel spreadsheet or Google sheet to lay out your posts and make sure you have a good mix of content. Here's an example of what that might look like if you're posting 3x a week:
Monday – Post an inspirational or uplifting quote/graphic or a funny Monday
meme. (BTW…Canva is a great tool to help you quickly and easily design appealing social media graphics.)
Wednesday – Post a link to a recent blog article you wrote or a link to an
educational article that's relevant to your industry/business.
Friday – Ask your audience a question and engage them in conversation.
Time Saving Tip: Block 30-45 minutes on your calendar each month to brainstorm post ideas and plug them into your spreadsheet. It will save you a ton of time and make it easier for you to find content because you're in the zone.
#2. Look at Who's Viewing Your LinkedIn Profile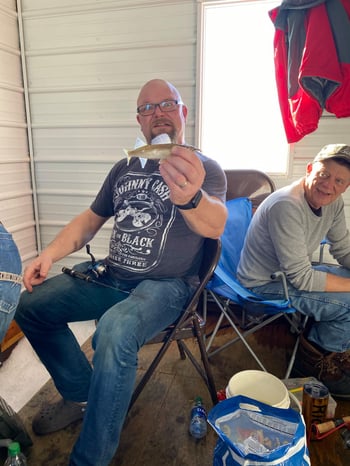 Can you imagine baiting your hook (or if you're me, having someone else bait your hook), then putting your line in the water and leaving it there without ever adjusting it or checking to see if your bait is still there? If that's how you fish, you're probably not going to catch much. The same is true with LinkedIn. If you just set it and forget it you're likely going to miss out on some key opportunities.
To ensure you're getting the best ROI on your LinkedIn marketing, I'd recommend picking one day each week to check who's viewing your profile. If you don't know how to do this, here is a resource. (Note: With LinkedIn Basic you can only see the last five people who viewed your account in the last 90 days. If you want to up your game consider upgrading to a LinkedIn Premium account). When you check to see who's viewing your profile there are a couple of key things to look for:
Are there people viewing your profile who you aren't currently connected to but might be good prospects or referral partners? If so, send them a personalized connection request (without letting them know you saw that they viewed your profile—that can feel a bit creepy). Your message might look something like this: "Hey John, I saw your profile on LinkedIn and was really impressed with your work in ____ industry. I'd love to connect and learn more about your business." The same can be done for referral or strategic partners—just be sure to change up your messaging.
Do you see a trend in who's viewing your profile? This can help you determine if your posts are attracting the right people or not. For example, if I'm marketing to manufacturing companies and I have mostly dentists viewing my profile…that's a problem.
#3. Look for New Connections & Send Personalized Connection Requests Every Week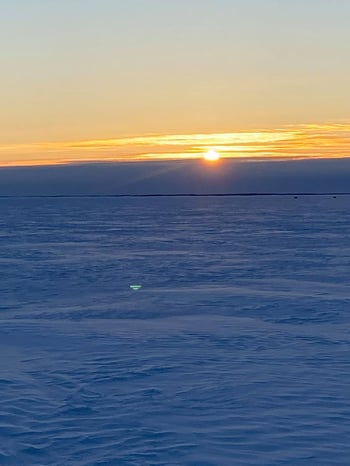 Lake of the Woods is 344,000 acres with over 65,000 miles of shoreline and 14,500 islands. I can attest to the size of this lake. It took us over 45 minutes once we got on the lake to drive to our fishing spot. (I really, really wanted to drive, but apparently our driver thought I might be an insurance risk—maybe next year.) Just imagine how many fish and fish species must be in a lake this size. The opportunities to catch fish are endless, but you've got to actually fish in order to catch anything. The same is true for LinkedIn B2B marketing strategies. If you only have 50-100 connections and you're not continually adding new connections you'll be fishing in a small pond vs. a 344,000-acre lake.
So why is it important to add new connections on LinkedIn?
The more people you are connected to the greater exposure and opportunities you have.
If someone searches for your industry or type of company on LinkedIn you'll only appear in that search if you are a 1st, 2nd or 3rd degree connection or if you're in a group with that person.
Who should you connect with on LinkedIn?
Clients
Strategic partners—professionals you do business with who tend to refer business to you on a regular basis
Prospects
Members of organizations or associations you are members of
Key influencers in your industry
How do you make new connections on LinkedIn?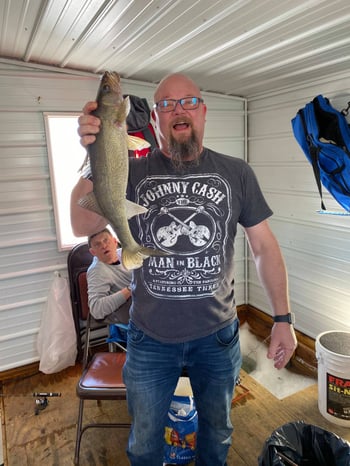 Start by crafting a personalized connection request. What do you know about the person and their experience? Do you have something in common with them you can reference? Why do you want to connect with them?
Timesaving Tip: If you want to send connection requests to a certain type of prospect or members of an organization you belong to, consider creating a personalized connection request that applies to that group that you can simply copy and paste.
Soapbox Moment: The #1 thing you should avoid AT ALL COSTS is sending sales-y messages to a connection after they accept your connection request. It's the fastest way to lose credibility and trust with your new connection. It's like asking a blind date to marry you after your first date. Instead, think about how you could nurture that relationship. If we use the dating/marriage analogy, nurturing the relationship might be doing something thoughtful for the person. Maybe sending flowers or a text to thank them for a nice evening.
Nurture your business relationship
This can be done in a few ways:
Send new connections a link to a blog you just wrote or to a helpful resource.
Ask them to look at the people you're connected to and see if there's anyone they'd like an introduction to.
Ask them questions about their business to get to know them better, like "Who's your target market?"
I hope you found these B2B LinkedIn marketing strategies helpful. Just like fishing, you really need to focus on your long game. If you expect to catch a 27-inch walleye on your first cast, you're likely going to be disappointed. Marketing on LinkedIn takes time, but if you incorporate these three strategies and do them consistently you will reel in the big one. After 15 hours on the ice, I reeled in a 27-inch walleye. It was the biggest one our group caught in two days of fishing!
If you need help with your LinkedIn profile, developing your LinkedIn content strategy or generating leads on LinkedIn, we'd love to chat with you. Simply click below to schedule a complementary 30-minute strategy session with me!