5 min read
Top LinkedIn Key Metrics To Track for Better Business Networking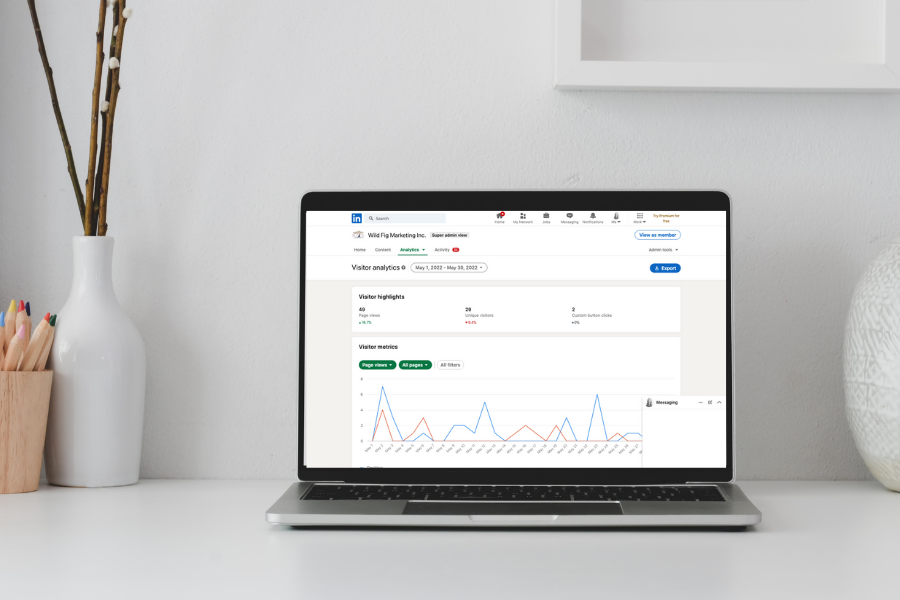 Part 7 of our Key Metrics Series
LinkedIn is different from most other social media platforms in that it is specifically focused on business networking. This means that while it can be helpful to B2C companies, LinkedIn is especially valuable for B2B businesses.
In addition, organic reach on LinkedIn is still relatively high, unlike other social media platforms (such as Facebook). This means you have the potential to reach more people on LinkedIn than on other networks without spending money on ads. If you aren't already utilizing this platform, you should be.
If you are, here are a few of the top LinkedIn key metrics to track to help you gauge the success of your marketing efforts.
Number of Followers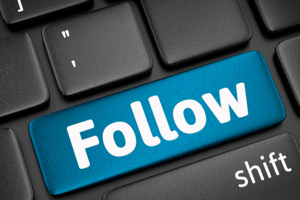 One of the first (and easiest) LinkedIn key metrics to keep an eye on is the number of people following your page.
The more followers you have, the more eyes you have on the content you post, and the more likely people are to interact with your content. Tracking your follower increase or decrease over time will help you determine if you need to make adjustments to your marketing plan to better attract more followers and engagement.
Tip: When you have a spike in follower count, take a look at the content you posted in the days and weeks prior. If you can determine what content led to the increase, you can create similar content to attempt to recreate that success.
Follower Demographics
For even more valuable information, you can zoom in on the number of your followers who are prospective customers: your ideal target audience.
This is easily defined using demographic criteria like location, job function, seniority, industry, or company size. All of these criteria metrics are available in the admin view of your company's LinkedIn page.
Impressions
Impressions measure the reach of your marketing campaign. This key metric shows you the total number of times your post has been seen (including when users view the same post multiple times).
Tracking your impressions can help you determine the days and times your followers are more likely to see your content so you know the best time to post it.
It can also help you decide which posts to sponsor: the higher your impressions on a post, the more likely it is to resonate with viewers, and the more successful it is likely to be as a sponsored post.
Tip: Tracking impressions over the long term can help you identify trends.
For instance, if you see your impressions decreasing over the course of time, you know that you need to make changes to your marketing plan to bring about improvement.
Engagement Rate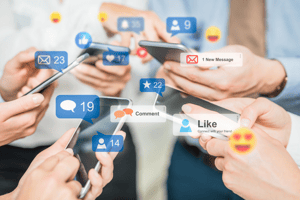 Engagement refers to the reactions, shares, and comments you get on your posts. In LinkedIn, you can track your overall engagement rate as well as the engagement rate for each of your posts.
LinkedIn's Engagement Report allows you to break down the engagement numbers by post, so you can see how many impressions, clicks, likes, shares, and comments each of your posts has received. This way you can look for patterns and post more of the content that your audience responds to best. In general, you want to shoot for an engagement rate between 5 and 10%.
Tip: To boost your engagement rate, try posting a mix of images and videos, and ask your audience questions to encourage more activity in the comment section.
Click-Through Rate (CTR)
The click-through rate (CTR) is the number of clicks a post receives divided by the number of impressions that post has.
In other words, it is the percentage of people who see your post and click through to learn more. A high CTR indicates that your post image and copy are effective — they make your audience want to take action.
Tracking CTR helps you identify underperforming content so you can make adjustments to your future posts' wording, posting time, images, or other details as needed.
Shares
Shares is a valuable metric to track. The number of shares a post gets tells you two main things:
That someone read the post, and
That they found it relevant enough to share with their community
When a follower shares your content, it gives you an audience with that person's community, meaning people are seeing your post who might not otherwise see it. This gives you the potential for more impressions and more engagement on your post, as well as the chance to gain new followers.
Profile Views
Paying attention to who is viewing your profile is helpful because when someone makes the effort to do so, they are likely to be in your industry or an adjacent industry. They are also highly likely to be interested in engaging with you on LinkedIn.
Profile views also allow you to know where most of your visitors are from (location as well as company and industry). When you know this information about your online visitors, you can focus the content you post on topics that will attract maximum engagement with those demographics.
Brand Mentions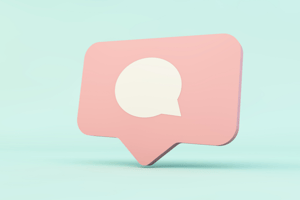 This is when others tag your company's account in their posts or comments. They may do this by:
Sharing your content
Sharing original content highlighting your brand, your product, or your service
Mentioning you in a comment on their or someone else's content
Whether the mentions are positive comments or negative ones, it's important to track them to keep an eye on how others perceive your brand. And if you do see a negative comment, it gives you the opportunity to respond and address the problem.
This type of social listening is a crucial part of maintaining your brand identity online.
Wild Fig Can Help You Reach Your Audience and Generate Leads on LinkedIn
We hope this introduction to LinkedIn key metrics gives you an idea of how to measure success on this vital networking platform. If you're looking for help reaching your audience and finding new leads on LinkedIn, Wild Fig Marketing can help!
Get in touch with us today to learn about our Social Media Marketing services as well as our LinkedIn Lead Generation program. Or, schedule an exploratory call to discuss how we can help you reach your marketing goals!