6 min read
Using LinkedIn To Grow Your Business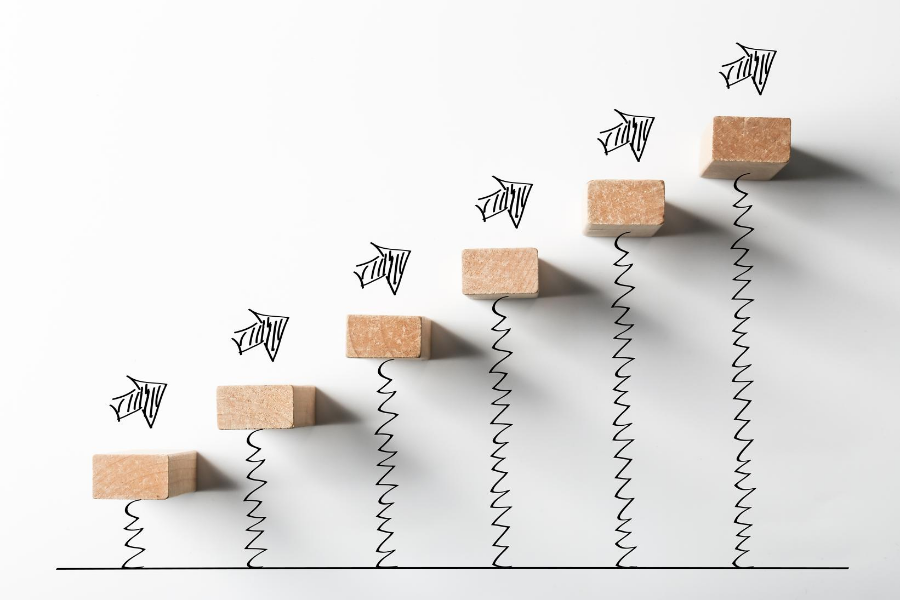 LinkedIn is today's yellow brick road to business growth. 61 million LinkedIn users are senior-level influencers and 40 million are in decision-making positions. If you want to grow your business, you have to go where the right people are. If you're not on LinkedIn or you're not maximizing its capabilities, you're missing out on tremendous growth potential. LinkedIn is complex and multifaceted and it can be hard to know where to begin. Here are seven tips to get you started!
Tip #1: Keep your profile fresh and vibrant
You want your LinkedIn profile to stand out from the crowd. This means weaving in your unique voice and personality. Because ultimately, people do business with people, an authentic voice will grow your connections and increase your sales opportunities much more than a generic, lackluster profile.
Also, your LinkedIn profile is not a "one and done" deal. Keep your content fresh! Did you recently acquire a certification or receive an award? Add it to your Licenses & Certifications or Accomplishments section. Did you switch job positions? Update your title in the Intro section. Did you switch companies? For the love of all that's good and holy, update your employer in the Intro section as well. Too many LinkedIn profiles have about as much pizzazz as the 90's sport jacket that's collecting dust in the back of your closet – they stink and they're totally irrelevant. Case in point? I recently wished someone a happy work anniversary only to find out they left that company three years ago but never updated their profile to reflect the change. Let's just say that when I think of industry leaders, they don't come to mind.

The idea behind LinkedIn is to connect with people who might be interested now or in the future in what you have to offer, provide them with value and when they're ready, embrace them as customers who eventually go on to promote your brand. In other words, it all begins with an on-point audience. Take the time to nail down your audience so you can call out their specific job titles in the About section for more effective lead generation.
Tip #3: Prioritize SEO
With over 675 million LinkedIn users, the potential for connecting with prospects is virtually limitless. However, because of the vast potential, you're a needle in a haystack without an SEO strategy. Identify and incorporate keywords into the About section that accurately reflect who you are and what you do.
You can also boost SEO by keeping your content fresh and relevant. For example, how is your business navigating COVID-19? If you released a COVID positioning statement on your website, link to it on your LinkedIn profile. How does the Black Lives Matter movement intersect the way you do business? If you create a LinkedIn post on the subject, link to it on your website. Links help boost SEO rankings and increase your searchability. Also, encourage your team to share content from other team members to widen the sphere of influence for each post and ultimately, direct traffic back to your company website. Note: The more frequently you share engaging content, the higher your page will appear in search results.
Tip #4: Provide value…not a sales pitch!
No one wants to be sold, especially on LinkedIn, so if you're into the hard sell, LinkedIn isn't your jam. LinkedIn users value thought leadership and innovative ideas so share the valuable content they're looking for and likely to reshare on their profiles. This helps you grow your reputation as an industry leader and helps you develop an even more solid web of on-point connections.
Tip #5: Weave in rich media
Did you know that rich media boosts social media engagement by over 600%?! In light of this startling statistic, it would be foolish not to leverage this tool to expand your LinkedIn connections and grow your business. And you don't have to be a graphic designer or an IT nerd to implement it. Rich media can be as simple as a photo collage or a short video. Up for a larger feat? Upload a PowerPoint or host a live video educating your audience on a relevant topic that provides value and demonstrates your expertise.
Hot Tip #6: Build campaigns
One great way to attract attention to your brand is through an ad campaign. Utilizing LinkedIn's built-in Campaign Manager is an easy way to create an ad that highlights your brand's offerings. Choose an add with rich media content to pack an even bigger punch!
Want to take your LinkedIn lead generation to the next level? At Wild Fig, we offer a LinkedIn Lead Generator Program that makes it easy to attract warm leads, increase your sales and grow your business.
Learn more here!
Tip #7: Track your analytics
There are an abundance of ways to optimize your LinkedIn profile. Analyzing your analytics makes it easy to see how your profile is performing so you can put your efforts into the content that will give you the greatest return. Want to know how your connections are responding to your updates? Do you know what the demographics of your profile visitors look like? Access your analytics through your LinkedIn admin center or admin widget or through your analytics module.
Wild Fig Marketing is your digital marketing agency! Whether you're looking for marketing help in the form of website design, sales or process automation, content marketing, email marketing or lead generation, we have the knowledge and experience to help you rock your brand. Contact us on our website or set up a complimentary 30-minute strategy session here!