6 min read
Improve Your Facebook Ads With These 9 Key Metrics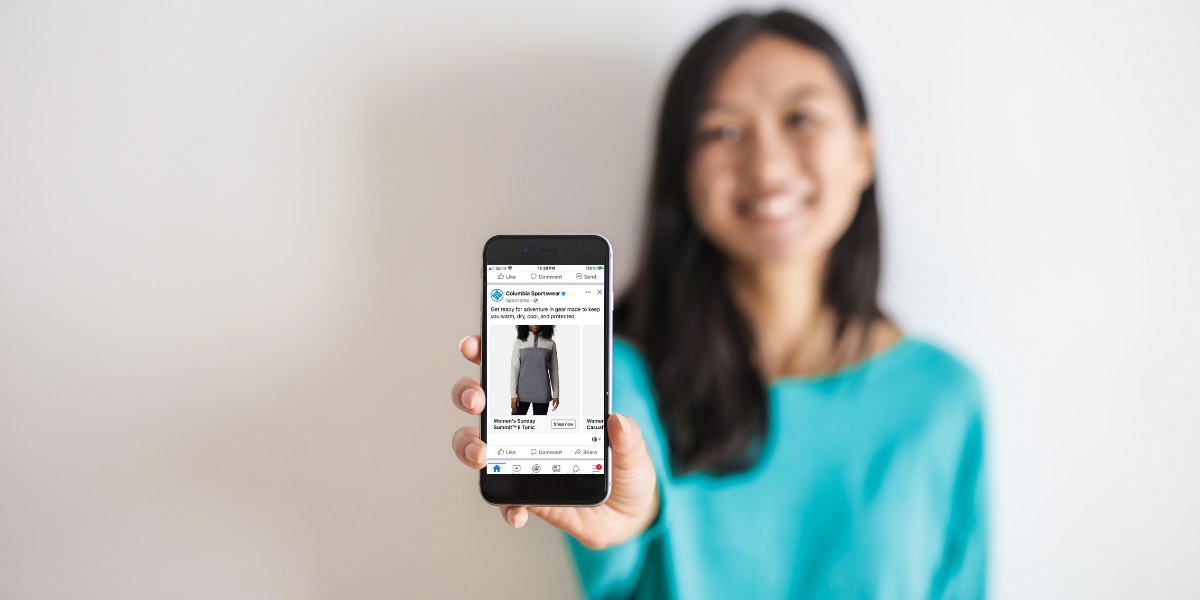 Part 5 of our Key Metrics Series
Facebook Ads have the potential to be powerful lead generation opportunities. They can boost the reach of your posts, leading to improved engagement and conversions.
But to improve your Facebook ads and get the most out of your ad spend, you need a way to gauge the success of each ad campaign. This is where key metrics come in.
When it comes to measuring the success of your Facebook Ads, there are a lot of metrics you can track, but in most cases you don't need to track them all. First determine your goals for your ad campaign and then choose the metrics you will track based on those goals.
The following are some of the most commonly tracked key metrics for Facebook Ads. All of these metrics can be found within the Facebook Analytics dashboard.
1.) Ad Impressions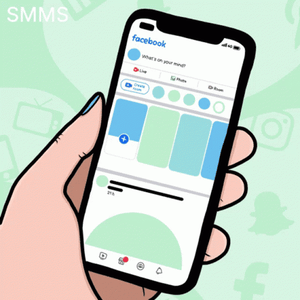 Ad impressions refers to the number of times your ad was viewed.
A high number of impressions indicates your ad is ideally optimized for your audience and the platform. If your impressions are low, there's a good chance that your cost per click and overall ad costs will be higher. If you keep your impressions high, users will be more likely to engage and convert.
2.) Frequency
Ad frequency is the total number of times your ad was shown to an average user over the lifetime of your campaign.
Tip: If your ad frequency is low, it could signify issues with targeting, competition, or ad quality.
If your ad frequency is too high, it could lead to what's called "ad blindness," or "ad fatigue" — when your ad appears an excessive number of times on a person's feed. When this happens, users will begin to ignore your ad. This has the potential to hurt your relevance score, as annoyed users submit feedback to Facebook complaining that your ad isn't interesting. High ad frequency also decreases your click-through rate and increases your cost per click and your overall ad costs.
There's no magic number to shoot for when it comes to frequency — it varies depending on your product, ad type, and industry. But, generally speaking, if your frequency is above 3 it may be time to pause your campaign and change things up. Try:
Creating new ad copy
Using new ad images
Adjusting your ad targeting
3.) Ad Engagement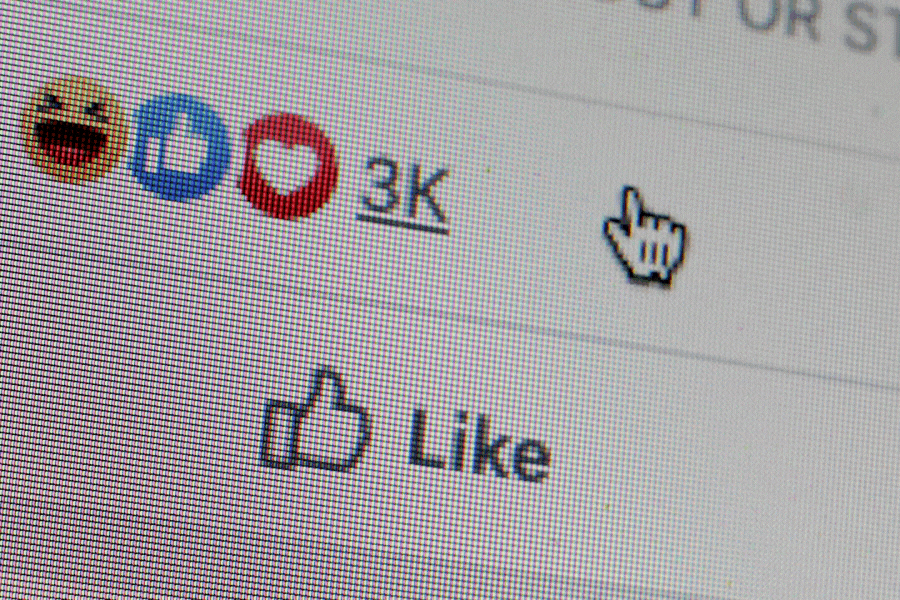 Ad engagement refers to how much your audience is interacting with your ad through likes, shares, comments, and clicks. It shows how appealing your ad is to your target audience. If users aren't engaging with your post, you aren't grabbing their interest.
The more users engage with your post, the more likely they will share it, increasing your ad impressions and your potential for conversions.
4.) Audience Demographics

In addition to the number of viewers and clicks your ad gets, the quality of your audience matters as well. That's where tracking audience demographics comes in.
Tracking demographics such as age or location gives you the chance to continually adjust your targeting to be as accurate as possible and to hone in on your target audience more effectively.
For example, consider location: Some ad campaigns work better in certain areas than in others. If you can narrow down which locations generate the most engagement on your ads, you can adjust your targeting to focus on those locations, making your future ads more effective.
5.) Relevance Score
Relevance score is a rating from 1-10 that estimates how well your target audience is responding to your ad. The higher the score, the better your ad is reaching your target audience.
If your relevance score is low, you'll end up paying more to serve your ad, leading to higher costs per click and per conversion.
Note that relevance score has its limits: it only tells you the relevance of your ad campaign to your target audience; it doesn't tell you anything about the quality of your ad elements.
6.) Cost Per Click (CPC) and Click-Through Rate (CTR)
Cost Per Click, or CPC, measures the average amount you are paying for each click your ad campaign receives. The average CPC across industries is around $1.68. A high CPC means your overall return on investment will be lower. If your CPC is high, check your click-through rate, or CTR.
CTR is the ratio of the number of times your ad was clicked to the number of times your ad was seen on Facebook — in other words, the percentage of people who clicked on your ad after seeing it.
Your CTR shows how well your ad resonates with your audience — if it is appealing enough to entice them to click on it. It helps you determine what does and doesn't work so you can make adjustments to your ads that will resonate better with your target audience.
As a benchmark, the average CTR across industries is around 0.90%. If your CTR is low, check your ad targeting and consider changing up your ad copy.
7.) Conversion Rate
Your ad's conversion rate is the percentage of people who clicked on your ad and then took a desired action (made a purchase, downloaded a guide, signed up for your newsletter, etc).
Conversion rate is a key indicator of the success of your ad campaign: It tells you how likely an ad viewer is to become a customer. A high conversion rate means you're reaching the right audience.
Conversion rate also helps you measure your return on ad spend to ensure you're not paying more than makes sense for each conversion.
The average conversion rate for Facebook Ads across all industries is about 9.21%.
8.) Cost Per Action (CPA)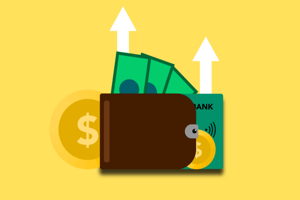 Also called "Cost Per Result," this metric measures the average cost of achieving the goals you set for your campaign. The "action" or "result" referred to here is the action you want the user to take after viewing your ad.
CPA is calculated by dividing the total amount spent by the total number of actions. While CPA will vary significantly depending on your industry, the average is around $18.68.
CPA is a good way to evaluate whether or not your campaign worked. It helps you evaluate if your campaign performed well enough to support the objectives and budget that you set. If you can lower your CPA, you'll see more conversions and higher revenue for the same ad spend.
Tip: To reduce your CPA, work to direct your ad content to your ideal audience, include a compelling call-to-action, and make sure your Facebook ad pixel is set up correctly.
Return on Ad Spend (ROAS)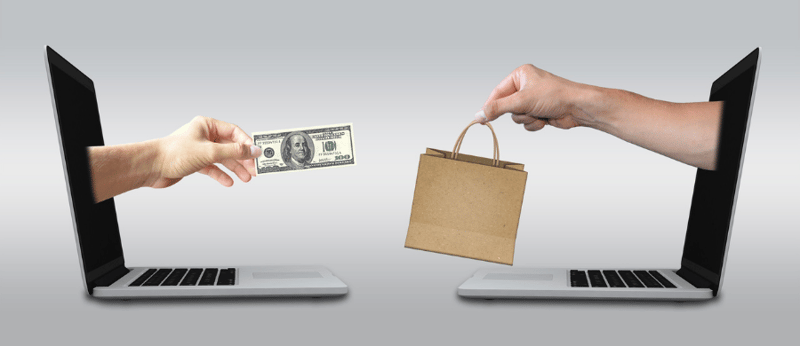 All of the other metrics we've discussed are important, but ultimately it comes down to one thing — how many sales or conversions have you made as a result of your ad spend?
Return on ad spend, or ROAS, measures the profitability of your advertising based on the revenue your ad spend generated. It is calculated by dividing the revenue that came from your ad by the amount you spent on the ad.
Understanding how profitable your campaign is can help you develop a more effective ad strategy moving forward.
Want to improve your Facebook Ads? Schedule an exploratory call to discuss your needs and see how the team at Wild Fig Marketing can help you get the most out of your Facebook Ad spend.