5 min read
How Ebooks Can Generate Leads for Your Business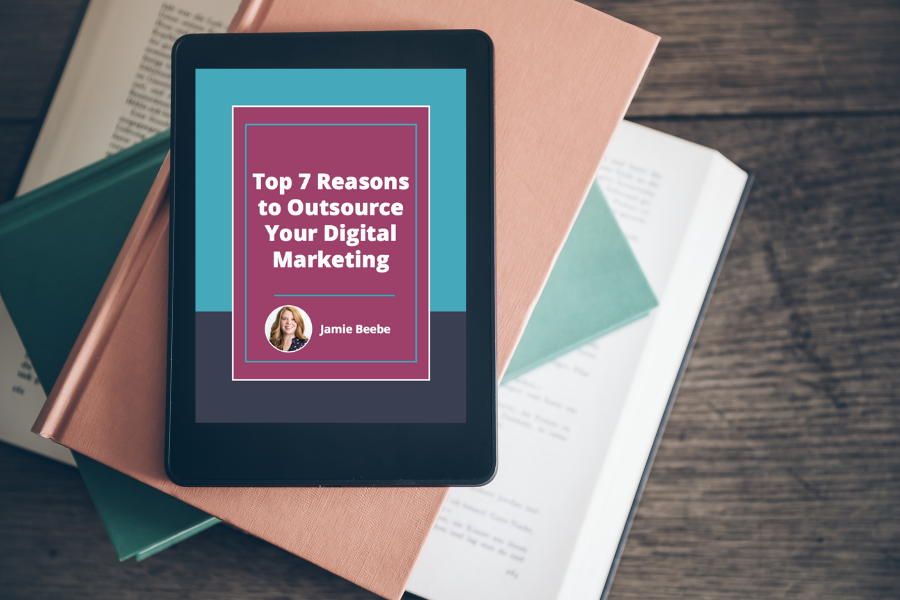 Lead generation: it's a constant need for a growing business. Without quality leads, your growth will stagnate and you'll go nowhere fast. For most businesses, lead generation is the number one goal for their marketing dollars — in fact, in 2016, 85% of B2B marketers put lead generation at the top of their content marketing goals.
You've probably heard us say before that content marketing is key to generating quality leads. Customers like when a business is willing to meet them halfway, providing something of value to win their business. Blog posts are the most common example of this, but their longer, more comprehensive cousin — the eBook — is rising in popularity and proving to be equally effective for generating quality leads. Let's take a closer look at eBooks.
What is an eBook?
An eBook is a practical guide or analysis that addresses a concept or trend of interest to your audience and provides information that your prospects can apply to their own challenges. eBooks are conversational in tone (unlike the more scholarly whitepaper) and typically present an overall look at an issue, trend, or industry. An eBook can include original content, collect product reviews, case studies, or testimonials, or curate content that has appeared in other formats (such as blog posts).
eBooks are designed for skimming. They don't need to be extremely long — generally anywhere from 12-40 pages or so will suffice. Content is usually broken into smaller sections, separated with visual components like bulleted lists, photos, icons, call-outs, or infographics. An eBook should be equally informative and entertaining, presenting information that is quickly absorbed and easily implemented in a visually stimulating format.
Different Types of eBooks
An eBook can be organized in dozens of ways, but the following are six of the most effective formats for businesses.
Step-by-Step Guide.

A "how-to" eBook, used to answer the "how do i…" questions your clients have or highlight the ways that your products or services can aid in the process of doing something that is relevant to your audience.
Deep Dive.

A highly educational eBook used to walk your readers more thoroughly through a step in a process or dig deeper into a particular topic.
The Roundup.

An eBook made up of compiled resources or expertise either from other sources or from your own previously written content. This could be used to compile information from experts on a topic or gather old blogs together into one cohesive presentation.
Q&A.

Pretty self-explanatory, this eBook is like a more extensive FAQ page. Use it to address the key questions you get from clients or questions that hold your audience back from connecting with you.
Tips, Tricks, and Lists.

Use this type of eBook to focus on a popular question your readers have that is related to your business, offering a series of suggestions or resources.
Diagnostic Assessment.

Similar to a troubleshooting tool, this style of eBook is ideal if your audience has different types of problems that can be solved with your method, services, or products.

Build Trust With Your Audience
There is one very important psychological element involved in the process of closing a sale that those of us in business should never forget — trust. A customer needs to trust you before they'll buy what you're selling. There's a reason no one wants to buy from sleazy used car salesmen — we don't trust people who are trying to push us into buying a product. One of the best ways to attract leads and close sales is by establishing your trustworthiness. Offering your audience a relevant eBook can help accomplish that.
eBooks are not brochures or sales pamphlets. Instead, the focus of an eBook is on educating your prospective customers. Giving potential clients information that helps them arrive at a meaningful decision is a soft-touch way of persuading them that you are the right choice. Customers go through three stages before purchasing: awareness, consideration, and decision. eBooks take the customer from the consideration stage to the decision stage by offering useful content and highlighting your credibility.
eBooks are informative and educational in nature. They raise important questions and concerns customers have and answer those questions with evidence, research, and logic without pushing a sale. Offering useful information in the form of an eBook can not only help you complete a sale, it can also establish your business as a thought leader in your field and convince customers that you are an expert in your domain.
How eBooks Generate Leads
An eBook offers valuable resources that website visitors will be willing to trade information about themselves to access. In fact, a recent report showed that 63 percent of users said they'd provide their email for an eBook.
An eBook offers a sort of "sample" of what you are selling (much like those pizza samples we all love at the grocery store). It shows your audience you have worthwhile products or services to offer and you're willing to prove that. An eBook is attractive to consumers because it doesn't seem like a marketing tool. Instead, it presents more like a way to provide expertise or entertainment. It shows off your knowledge and gives website visitors a way to engage with you that requires little commitment on their part. This opens a door for you to nurture and convert them into customers.
What's more, eBooks are easy to promote on social sites such as Facebook, LinkedIn, Twitter, or Instagram, as well as in email newsletters or by adding a link to your email signature. They provide the opportunity to start a conversation with your audience and drive them to your website. More website visits = more opportunities to generate leads and convert them into clients.
Want to see an example? A member of our team recently wrote an eBook for our website detailing some of the top reasons to outsource your marketing — check it out here!
If an eBook sounds like a good fit for your business, but you don't have the time or skills to create one yourself, Wild Fig can help! We can write and design a relevant eBook that will help generate quality leads for your business. Contact us today to get started!