6 min read
Client Success Story: Angie Wood of Wood CPA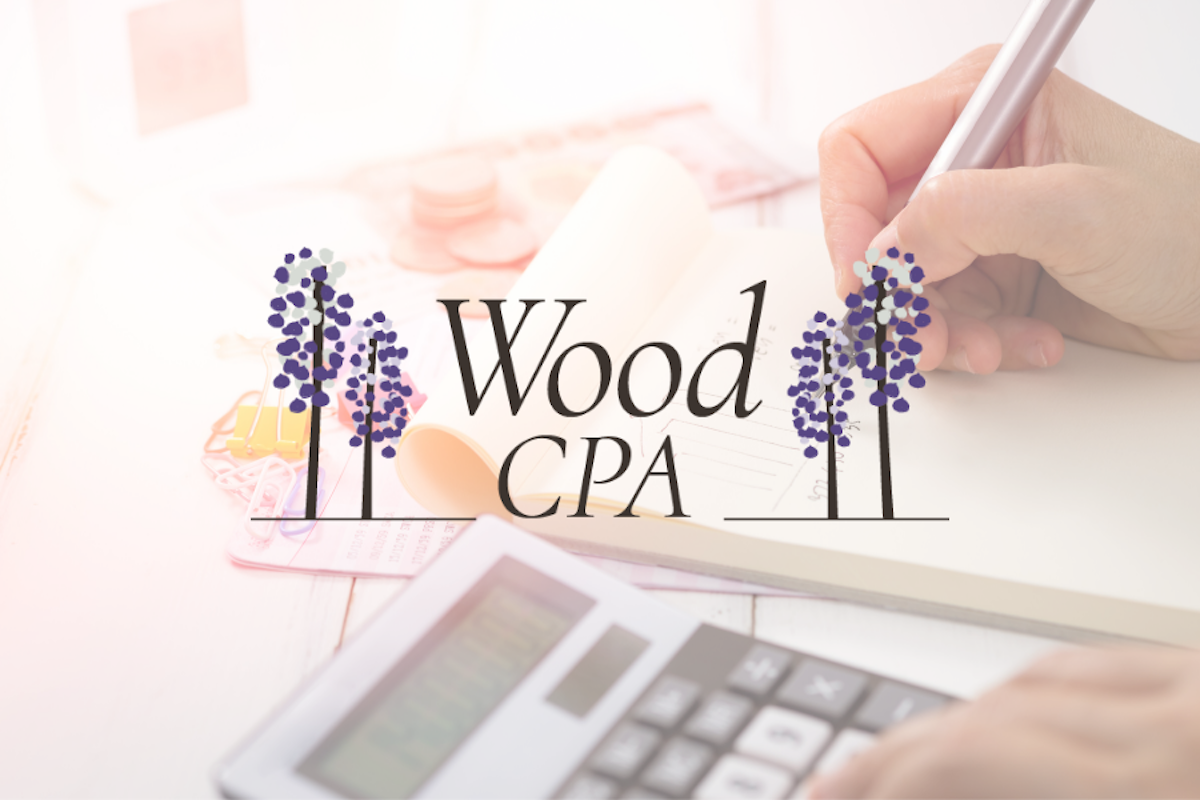 We're celebrating a big anniversary here at Wild Fig: this month marks 10 years in business for us! Ten years of coming alongside companies to help them grow through content marketing…it's hard to believe it's been that long, and boy, what a ride it's been! It sure is amazing to get to do something we love and see our clients thrive as a result.
We've had such an incredible time working with so many amazing businesses over the years, so what better way to celebrate our tenth year than sharing ten client success stories? Throughout the rest of this year, we'll periodically share our clients' stories with you so you can see just how effective content marketing can be when it's done well. To begin with, we recently chatted with Angie Wood of Wood CPA about why she chose Wild Fig and how it has benefited her business.
Wood CPA: Helping a New Business Hit the Ground Running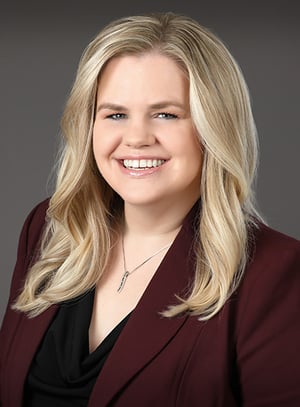 Angie started her business just over a year ago in January 2020. (Little did she know she'd have a pandemic to contend with in her first year in business!) She came to us before launching her business for help getting her brand, website, and marketing strategy in place. Then, once she was up and running, we developed an ongoing monthly marketing plan for her. Over the past year we have helped her with:
Naming her business
Angie came to us with the desire to launch her new business, but wasn't sure what to call it. We helped her brainstorm ideas and ultimately land on a name that reflects who she is and how she runs her business: warm, inviting, and with expert care for each client.
Creating a Logo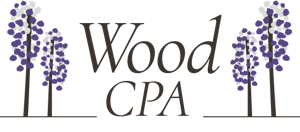 Angie really wanted something that reflected her personality and how she works with her clients, and the logo we created accomplishes that. The trees we used in her logo are Aspen trees—we thought it was a cool tie-in with their rich MN history!
Developing a Marketing Strategy
We identified the right channels and messaging to use to help Angie acquire new clients quickly and effectively.
Building a New Website From Scratch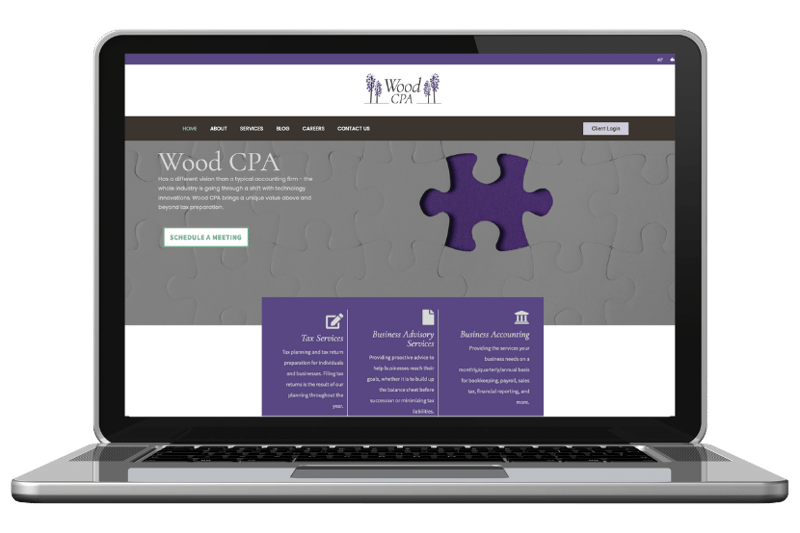 Because people do business with people they know, like, and trust, we felt it was important to help Angie tell her story and show what differentiates her from other CPAs.
Running an Automated Lead Generation Campaign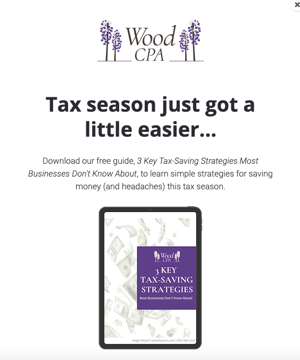 We wanted a quick and easy way to help Angie build her contact list and capture website visitors' information, so we built a website pop-up, created a Tax Strategies Guide (full of Angie's expert advice), and crafted emails to deliver that content as well as a few other helpful content pieces.
Setting Up Online Scheduling
We knew Angie was going to be rather busy with getting her business up and running right at the start of tax season. To help shorten her to-do list, we set up online scheduling to make it easy for her clients and prospects to book time on her calendar without her having to manage that process.
Creating and Executing a Monthly Marketing Plan
We created a monthly marketing plan to help Angie attract new clients and retain her existing clients. To best reach her goals, we've utilized Facebook and LinkedIn posts, an e-newsletter (to clients, prospects and referral partners), and a blog to help educate clients and prospects and drive more traffic to her website.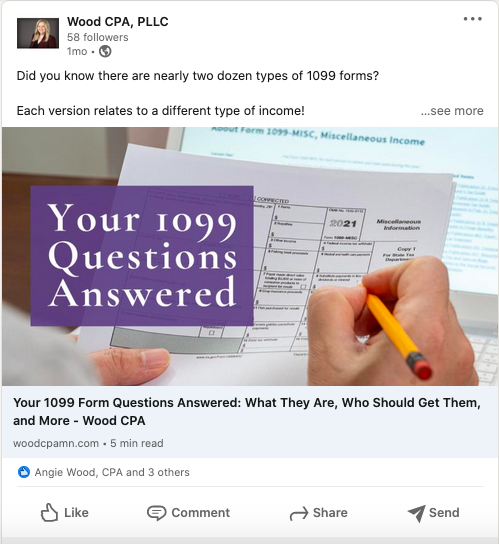 Holding Quarterly Strategy Sessions
One of the benefits of working with our team is our quarterly strategy sessions. These sessions allow us to get a pulse on what's happening in our client's world, review the results from the previous quarter, and brainstorm new ideas. We like to consider ourselves an extension of our client's team, which means we often provide ideas and support outside of our traditional marketing deliverables. For example: creating a holiday Send-Out-Cards campaign to a list of targeted prospects, providing job posting strategies to help attract top talent, and brainstorming ways to increase efficiencies.
Implementing a well-thought-out marketing strategy does more than simply get the word out about your business. It can help you attract new clients, educate and communicate with your current clients, and free up your time to focus on running your business. It has been amazing to see the growth of Angie's business over the past year. To know that we played a role in creating that growth is an incredible feeling!
Q&A With Angie Wood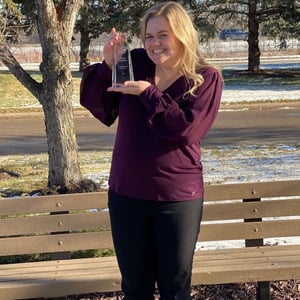 We recently asked Angie to tell us, in her own words, what Wild Fig has done for her. Here's what she had to say….
Q: What made you decide to work with us?
Angie Wood: Initially, I wanted to learn more about Wild Fig because I knew Jen [Wild Fig's V.P. of Sales], really trusted that she does what is best for her clients, and is easy to work with. Once I learned more about Wild Fig, I was really drawn to the whole-package feel. As a brand new business, I needed a lot of help and everything could be done with one company! I loved that you took the time to get to know me, my business, and my goals.
Then, that information was used to pull together my business name, logo, website, and brand. These were all things I needed as I started my business. After the setup, you pulled together a monthly marketing plan that includes social media posts, marketing email, and a blog. It has been wonderful to have that "one-stop-shop" feel.
Q: What do you like most about working with us?
Angie Wood: The people! Everyone I have worked with has been fantastic and the quality of the work has been amazing. I really appreciate that the marketing evolves as I grow. Everyone is open to my crazy ideas and pulls them into something that is beneficial and makes sense. I love that you include some personal aspects of my life to help my clients relate to me. The reports showing what topics clients have found most interesting is very useful as well.
Q: How has our work impacted your business?
Angie Wood:Working with Wild Fig has saved me SO MUCH TIME! I can count on you to brainstorm ideas and bring them to me, rather than needing me to come up with all of the content. I mainly wanted the website and social media posts to make my new business look as official as it is, however it has been much more than that. The content has been very relevant with the changing laws, the automation for scheduling meetings has been used by so many clients, and I absolutely love that it is all handled for me so I can focus on what I do best!
In her first year of business, Angie survived a pandemic, tons of tax law changes, PPP loans, and more…while also being an amazing wife and mother of 4 great kids! And her business hasn't just survived—it has thrived. We are so thankful for the trust Angie has placed in our team and for the opportunity to be a part of her first successful year in business. Clients like her are what has made the last 10 years in business so wonderful, and what makes us look forward to many more to come.
Looking for help building your brand, attracting new clients, and reaching your business goals? Wild Fig can help. Schedule your complimentary 30-minute strategy session with Jen here.