10 min read
Our Favorite B2B Lead Generation Strategies (That You Need To Try)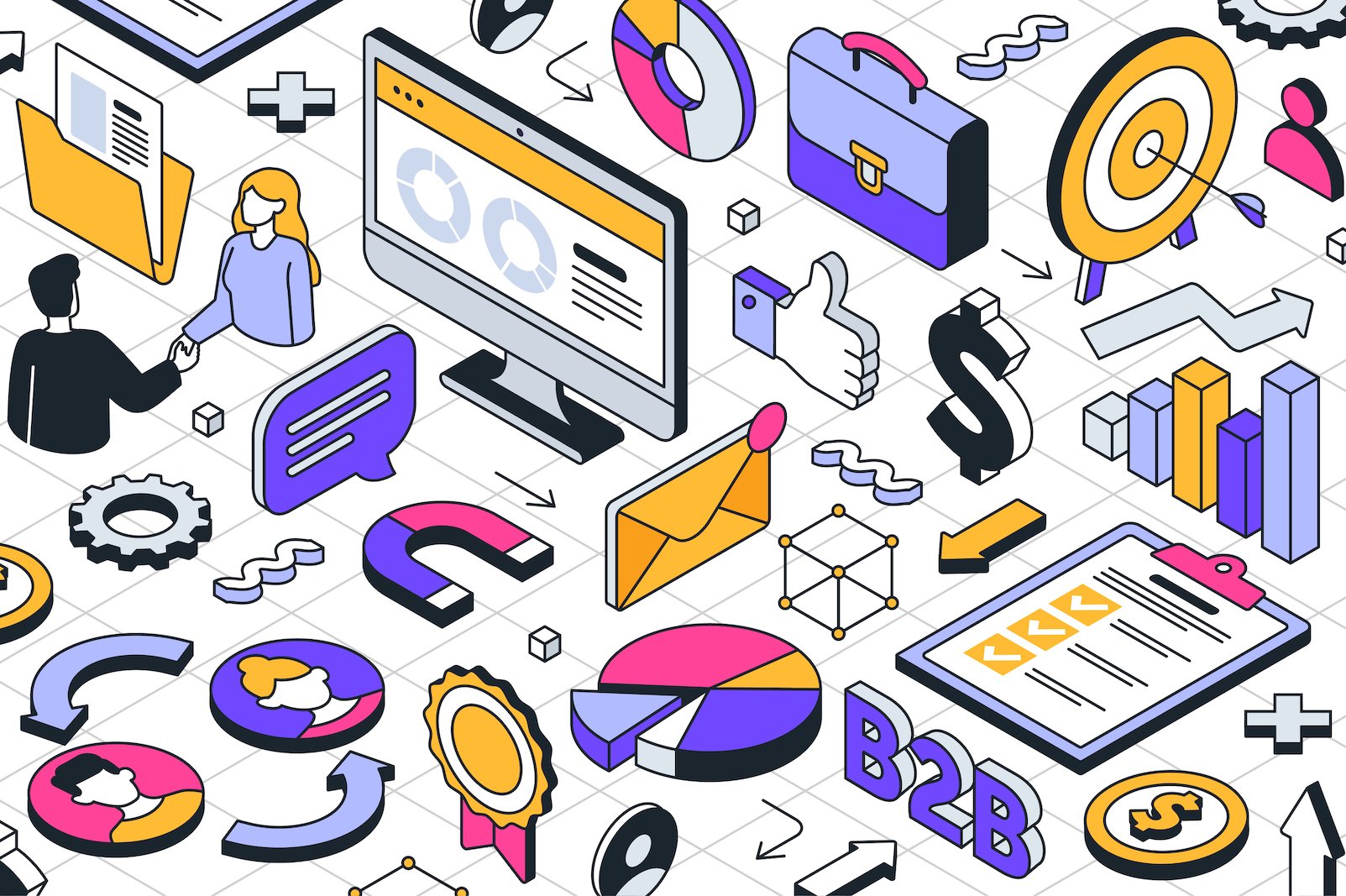 Because sharing is caring.
We know how it is: if you Google "B2B Lead generation," it seems everyone has their own strategies and opinions on how it should be done. That's because B2B lead generation isn't a one-size-fits-all process. Strategies that produce great results for one business might fall totally flat for another.
B2B lead generation is the process of identifying and attracting potential customers for your business. A well-executed B2B lead generation strategy can help your business attract high-quality leads, build brand awareness, and ultimately, increase revenue.
While there's no foolproof formula to generate leads for your business, there are many strategies you can use to make B2B lead generation easier and more effective. We've gathered five of our own favorite B2B lead gen strategies below that we encourage our B2B-friends to try out in 2023!
1. on Linkedin
What was once a job search platform is now one of the most powerful tools for B2B sales, marketing and lead generation. It's arguably the most important platform for B2B companies to establish a presence on.
However, while many companies have LinkedIn profiles, a high percentage of them either don't know or aren't taking advantage of all the ways they can use it to generate leads.
5 Ways To Use LinkedIn for B2B Lead Generation
Connecting: Networking is probably the first thing that comes to mind when you think about LinkedIn. But, like everything else in marketing, there's a strategy to making connections with people on LinkedIn. For optimal and sustainable lead generation, try to connect with 5-10 new people each week. These people could be prospects you've already spoken with, people you met at events, fellow members of organizations you belong to, etc. And don't skip out on writing a personalized greeting for each connection!


Prospecting: Did you know that you can use the Advanced Search features to identify potential prospects? Some of Advanced Search's filters include title, industry, company headcount, seniority level, geography, keywords, and functions. This is an excellent tool for identifying better leads and tapping the right inboxes.


Reverse prospecting: One of the best ways to locate warm leads is to check out who's already shown interest in your company or product. LinkedIn allows you to see who's viewed your profile recently, and usually these people are either involved in your industry, are researching you before deciding on purchasing your product/service, or are interested in employment. If you want to keep up with it, make sure you're mining this resource for leads at least 1-2 times a week.


Content marketing: If you want to be seen as the go-to expert in your industry, you need to be posting educational content consistently. Consider posting 3 times a week to signal to prospects that you're a trusted and knowledgeable resource for industry-related information. Did you know you can now boost posts on LinkedIn, too? When you boost a post on LinkedIn, you turn it into an ad that shows up on the feed of your target audience. This will greatly expand your reach.


LinkedIn Campaigns:

We like to save the best for last, and running campaigns on LinkedIn have proven to be extremely effective for us here at Wild Fig Marketing. Automated LinkedIn campaigns can help you generate warm, high quality B2B leads with minimal time and effort spent. This lead generation tool allows you to create your LinkedIn campaigns ahead of time and then set them on a schedule by which they'll be sent to prospects automatically. It's important to remember that the most successful campaigns are focused on educating and building relationships with people,

not

pushing products and services. And, the more you can personalize your messaging, the better!
LinkedIn Campaigns: Success in Numbers
In our experience, each LinkedIn campaign we create generates an average of 150-200 new connections. That's 150-200 new people seeing your company's LinkedIn posts! It also results in about 3-5 sales conversations.
2. Email Marketing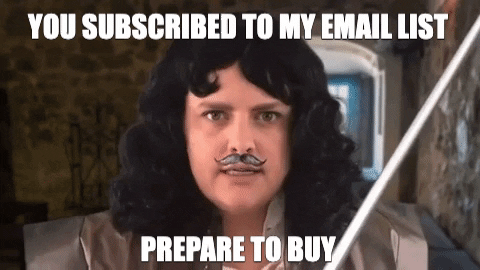 Despite the naysayers, we can tell you from firsthand experience that email marketing is alive and well! After years of being the top dog in terms of returns on investment, email marketing still provides the highest ROI among all marketing strategies, generating an average of $44 for every $1 spent!
That said, email marketing is an essential part of B2B lead generation; the sales cycle in B2B can be long, and email marketing can help keep your brand top of mind and build trust and credibility with your prospects.
Email marketing makes it easy to:
Nurture leads who aren't quite ready to buy
Build relationships with prospects
Increase opportunities for referrals
Create upsell opportunities
Not sure how to create a profitable email marketing campaign? One of the keys to a successful campaign is to humanize your content. If your prospects feel like they're being talked to by a robot, they'll delete your email faster than you can say "spam folder."
One way to humanize your content is through language: conversational language is much more engaging than generic, stuffy, or corporate language. So whenever possible, aim to make your emails personable, relatable, and (if it's appropriate) funny!
It's also essential that you think outside the box in terms of what your prospects want to see. Step out of the sell-sell-sell mindset and think about what stories you can tell your prospects. Consider sharing real-life customer success stories, introducing your team members, or any other tactic that allows your prospects to see your business as more than just a company.
If you're looking for some inspiration to help you create an effective B2B email campaign, check out HubSpot's free sales email templates.
3. Lead Magnets in Email Campaigns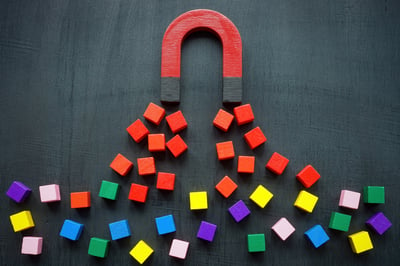 A lead magnet is a free asset or resource offered to customers in exchange for their contact information. To gain access to the resource, a consumer must provide their name, email address, and/or company information. Examples of lead magnets include:
Discount codes
Webinars
White papers
eBooks
Tip Sheets
FAQ Sheets
Templates
Any other downloadable content
Lead magnets are great for attracting leads who have already engaged with your company and are interested in your products or services. But lead magnets on their own are only half of the equation.
Once you have a prospect's contact information, you can then begin an email campaign aimed at guiding the consumer down the sales funnel. And don't delay – according to research, prospects expect to hear from you in the first three days after downloading a lead magnet.
An email campaign should typically involve 4-5 emails that accomplish the following objectives:
Deliver the asset or resource that the lead magnet promised.


Elaborate on the customer's pain points and problems, and then explain why your company has the solution.



Work to overcome sales objections

(Here are some great examples of email templates that do just that).


Show off testimonials and social proof to help prospects gain trust in your product.


Illustrate in detail how their world can change for the better if they work with you.
You can include a lead magnet anywhere you promote content. They can be included on your website as pop-ups within service pages. You can feature them in social media posts and highlight them on your company's social profiles. Lead magnets can also be promoted within advertisements such as Facebook Ads.
4. Chunky Mail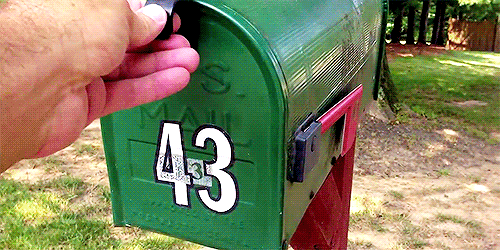 You have two pieces of mail in front of you. The first is a flat, regular piece of mail. The second one has a bump in it – it's clearly enclosing something other than paper. Which one are you opening first?
Chunky mail, also known as lumpy mail, is a type of direct mail that includes a physical item inside the envelope or package. It's an effective B2B lead generation tactic because it's memorable and creates a sense of excitement and curiosity among recipients.
When done correctly, chunky mail can grab the attention of busy executives and decision-makers who may be hard to reach through more traditional channels. By using creative and unique packaging, you can create a lasting impression and increase the chances of your message being seen and remembered.
The IncrediBulb Campaign
One of our favorite chunky mail campaigns was the IncrediBulb campaign. IncrediBulb is the world's only flexible, shatterproof lightbulb, and we thought this was such a fantastic idea that we decided it would provide the perfect symbolism in our message to prospects:
💡Need a big idea to help improve sales processes, lead generation, and conversions? Contact Wild Fig Marketing to see what we can do for you!
(This is a condensed version of our copy. To read the full insert, check out our IncrediBulb blog where we share the entire process from start to finish!)
Chunky mail allows you to showcase your brand personality and creativity while also providing value to your prospects. Our prospects all got a free IncrediBulb, whether they reached out to us or not! After all was said and done, our chunky mail campaign earned Wild Fig Marketing $36,000 in revenue – a 30.76% ROI!
But Remember…
You shouldn't send your packages out to just anybody. You need a good list of qualified prospects from reliable sources to make sure your messaging is on-point with those you are marketing to.
Another key to a successful chunky mail campaign is to have multiple touch points after your packages have been sent. You'll get the best results if you follow up!
5. Networking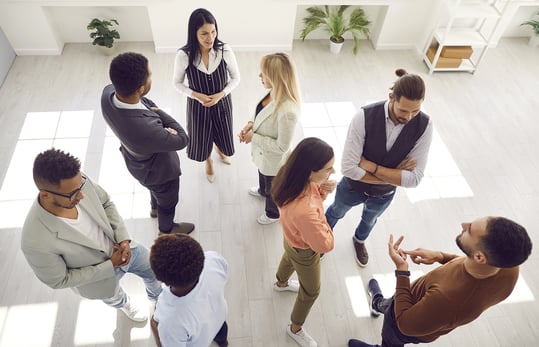 Building and maintaining relationships is key in B2B lead generation. And though it seems like almost everything went virtual over the past few years, nothing builds and maintains professional relationships like good old-fashioned, in-person networking.
If you haven't already, start making it a priority to attend industry events, conferences, and trade shows. There, you can meet and connect with decision-makers and other professionals in your target market. These connections can lead to new business opportunities, partnerships, and referrals!
Moreover, networking allows you to:
Gain valuable insights into your industry.
Stay up-to-date with the latest trends and developments.
Position your business as a thought leader in your field.
Examples of Networking Groups
Our Wild Fig team has joined a couple specific networking groups to maintain local connections with businesses near us. Here are a couple of our favorites:
Prior Lake Chamber of Commerce: The Chamber is a nonprofit volunteer organization made up of smaller businesses that want education, networking opportunities, and assistance in marketing. This org offers up different events each month to help members stay involved, along with small weekly networking meetings.


Association of Women Contractors: The AWC focuses on advancing women-owned business in the construction industry. Offering monthly networking opportunities and events, they provide local entrepreneurs and business owners opportunities to connect with other women-owned businesses in the area.
Taking time to develop meaningful relationships through networking groups can produce great B2B leads. But keep in mind that this approach requires patience and persistence! By investing time and effort into networking, you can generate more leads, increase brand awareness, and ultimately, grow your business.
Looking For More Help With B2B Lead Generation?
At Wild Fig Marketing, we specialize in providing customized lead generation solutions for B2B businesses. Whether you're just starting out or looking to scale, we can help you identify and attract the right prospects for your business. If you're ready to take your B2B lead generation efforts to the next level, contact us or schedule a call with Jen, our VP of Opportunities, today. Let's work together to grow your business and achieve your goals!