10 min read
9 Types of Blogs and How To Use Them To Promote Your Business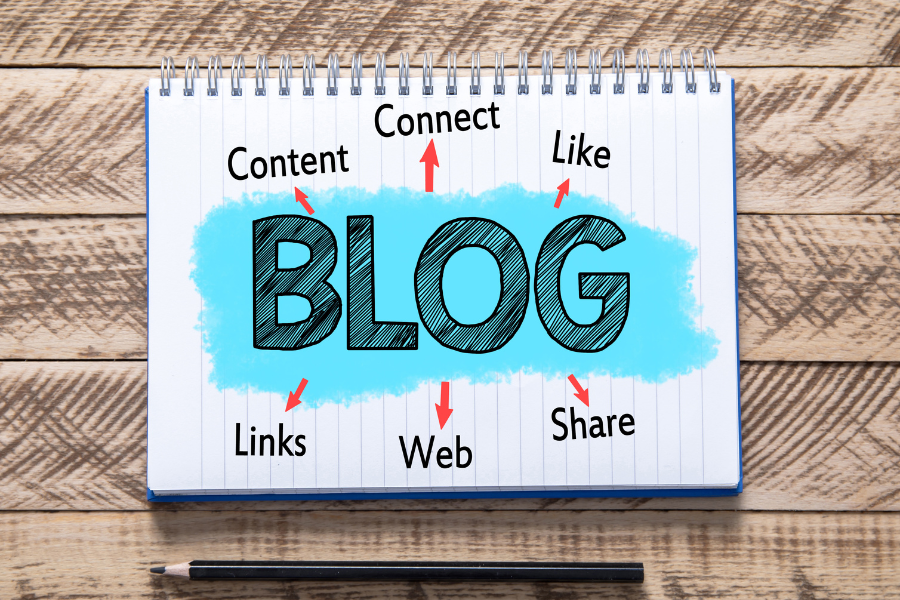 When Bill Gates wrote the essay titled "Content Is King" in 1996, he couldn't have known that it would turn out to be a slogan wielded by content marketers across the globe. But, almost 30 years later, its predictions have come true:
"Content is where I expect much of the real money will be made on the Internet."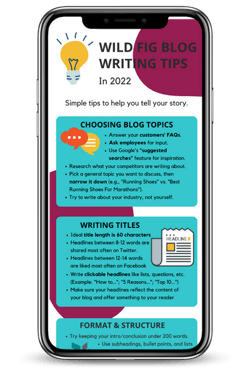 The term "content" encompasses everything from videos to Instagram posts to Facebook Ads… and, of course, blogging. When used properly, blogging can be a powerful tool for generating leads and converting prospects.
If you're just getting started on your blogging journey, let Wild Fig help you get the ball rolling: Here are nine types of blogs that you can start writing today.
For more blog writing tips, download our free Blog Writing Tips of 2022 infographic. 👉
1.) The "How-To" Blog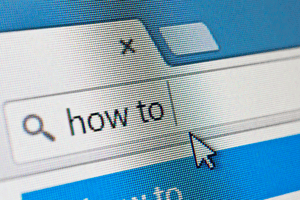 "How-To" blogs are instructional—they describe how to do something in a step-by-step process. Consider writing this kind of blog when you have a service or product you want to promote, while also providing insight and education around the topic of your product/service.
"How-To" blogs are educational, easy to follow, and abide by the golden rule of content marketing: Your content should always provide value to your audience.
Imagine you are the owner of a coffee shop. To promote the new espresso flight you're offering, you could write a "How-To" blog titled "How To Taste Espresso Like a Pro." This blog provides your audience value by teaching them something, but it also gives you the perfect opportunity to advertise your product.
Here are a couple "How To" blogs that we've written at Wild Fig:
How To Hire The Right Digital Marketing Agency For Your Business
How To Attract Top Talent With a Strong Online Presence
Pro Tip: When promoting your business's products or services in a blog, it's best to take the subtle approach. You don't want your reader to feel like they're reading an advertisement. (You know what? Let's just take this tip and apply it to every type of blog.)
2.) The List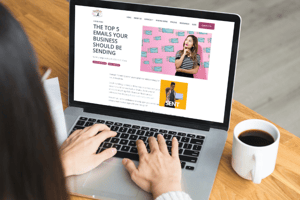 This type of blog is exactly what it sounds like. A list!
Lists (or Listicles, in the BuzzFeed universe) are a great way to encourage blog engagement because the headlines are very "clickable." These blogs are popular with readers because, with a number in the title ("5 Ways..." "10 Things…" "7 Solutions…", etc.), they promise to be short and sweet—or at least easily digestible. With a list, the reader knows exactly what they're going to get.
Businesses who use the list format for their blog are generally trying to educate their readership about the various options for a product, service, or method. As they describe each option, the successful business-blogger inserts their business into the list as one of the options. Or, they may advertise their business as offering several of the options on the list.
For example, this blog is a list! And, while we're providing our readers with something that will benefit them, we're also showcasing Wild Fig's skills in content creation and marketing!
More WFM examples:
Improve Your Facebook Ads With These 9 Key Metrics
3.) The Interview/Client Spotlight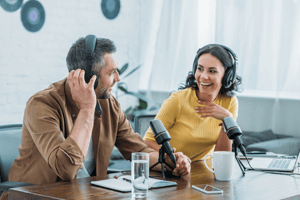 Interviews and Client Spotlights are great opportunities to feature different voices in your blog. Because both types of blogs are typically presented in a Q&A format—and achieve similar ends—we've combined the Interview and the Client Spotlight types of blogs into one section.
As a business owner, you might write an Interview blog or Client Spotlight blog for one of several reasons:
To network with businesses adjacent to your own by interviewing an expert in their field.
To build your own credibility by interviewing an expert in your own industry.
To show clients good faith by giving their business a platform.
To show prospects that you value your current clients' success.
When you interview a client or professional, make sure to do your research beforehand. You want to come up with a list of thoughtful, intelligent questions that the third party will be excited to respond to.
Interview/Client Spotlight blogs are most often written in Q&A format, featuring an intro and conclusion that's written from the business's perspective. Below is an example from our own blog:
Client Spotlight: The Recruiting and Hiring Experts at Red Seat
4.) The FAQ Blog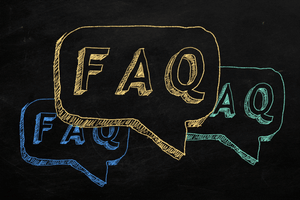 This style of blog takes your customer's most frequently asked questions and answers them in an organized fashion, usually in Q&A format. Because of its simple template the FAQ blog is ideal for beginner bloggers.
Not sure what your customers are asking? Consult your employees, specifically your sales and service departments. These employees will have spent the most time working with your customers, and will likely know exactly what questions need to be addressed. You can also source your social media and blog comments for questions.
Here's an example of a FAQ blog from our partner, HubSpot:
Answers to the 19 Most Frequently Asked Questions About A/B Testing
5.) The Entertainer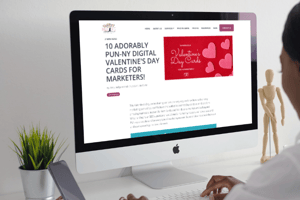 Give yourself (and your audience) a break from the serious stuff with a blog that's purely for entertainment purposes. It can be in any format, from a list, to a series of photos, to a how-to—it can be anything you want it to be, as long as it's fun!
These types of blogs are excellent to post during the holidays, at the end of the week, or any time when we can all collectively relax. Just make sure you don't overuse this type of content! With entertaining blog posts, a little goes a long way.
Here are a few examples of entertaining blog posts from the Figgy blog:
10 Adorably Pun-ny Valentine's Day Cards for Marketers!
What We're Thankful For
6.) The Concept Blog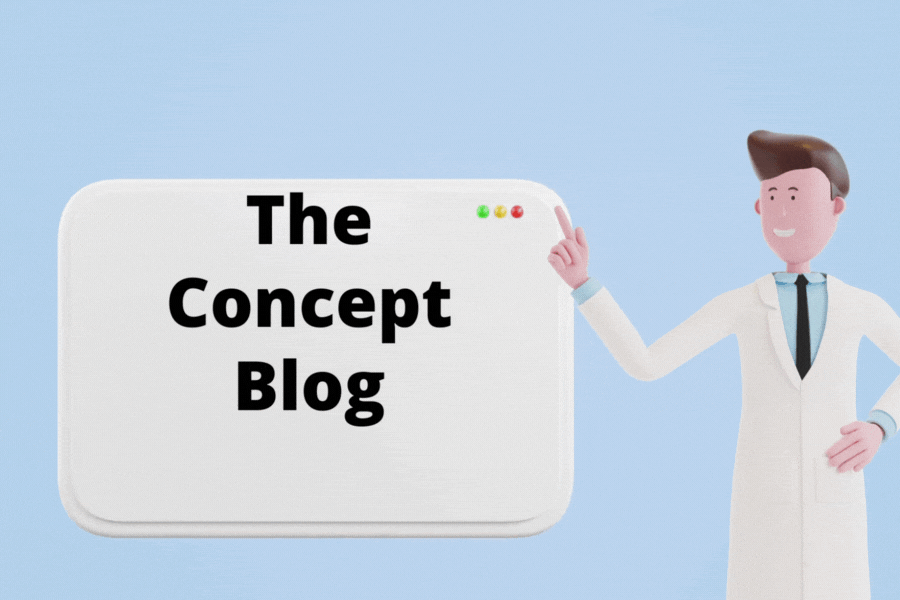 Find yourself needing to explain something to your readers? Perhaps you want to dive deeper into a common industry term, concept, or service? Then you'll want to write a concept blog.
In a concept blog, the goal is to explain exactly what something is, in a basic, user-friendly way. You may also choose to frame your blog as explaining why something is. Both the "what" and the "why" frameworks provide the opportunity to educate your readership on something outside their normal scope of understanding. This format also creates an opportunity to promote your business's products or services.
Chances are most of your readers aren't nearly as familiar with the concept as you are—that's why you're writing the blog after all, isn't it? It can be helpful, then, to think of the concept blog like a "crash course" in your topic.
Here are a few examples of concept blogs from our clients:
Multi-Factor Authentication (MFA): Is Your Data Secure?
7.) The Humble Brag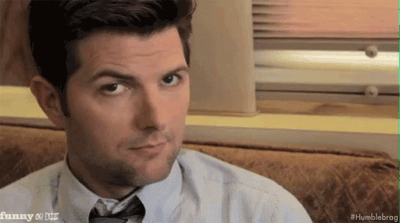 Remember earlier when we said to take the "subtle approach" when promoting yourself? Our advice still applies! The Humble Brag is an art: you must be both confident in your products and services, and focused on how you can help your reader and/or future customer.
You can strike this balance in a number of ways. One common tactic is to focus on a specific benefit that customers receive from you that they can't receive anywhere else. This way, the blog reads less like a list of your accomplishments, and more like a resource for your future clients. As they go through the consideration stage of their buyer's journey and conduct research, this kind of blog will be very useful to them.
Some Humble Brags from our clients:
SySTIUM's Approach To Product Design and Engineering

Why Flywheel Sourcing Is the Best Partner for Your Overseas Manufacturing Needs
8.) The Project Profile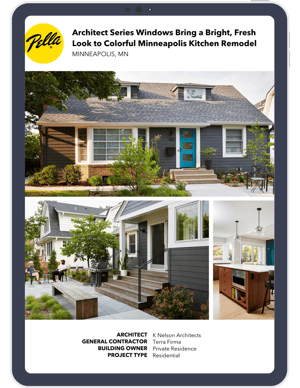 A project profile is a blog in which you showcase your latest work. You can do this with a technical account of the project and all its specs, or you can highlight a more human side of the project through an interview with a person(s) directly involved in the project.
Say you're an architecture firm. You might choose to create a project profile showcasing one of your recent builds. Within the profile, you could include pictures of the project, and brief, to-the-point descriptions of the project's features. This type of blog is especially useful if you want to create a portfolio of work.
The interview format, on the other hand, is a great way to humanize your company's work. It's also a useful technique to network with any partners who may have been involved in the project. For example, take a look at how one of our clients, Pella Windows and Doors of Minnesota, showcases their products through an interview with their partner, an architectural design firm.
9.) The Success Story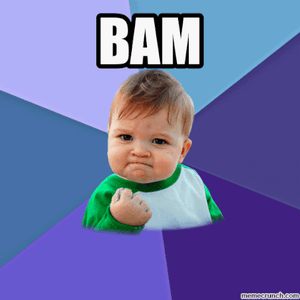 Want to celebrate a big win for your company? The Success Story allows you to do just that! This type of blog can focus on successes that show how your products or methods work, and can be either internal or external. Focusing on the positives and big wins reflects well on your company and signals to others that you are, well, successful!
An external success story focuses on the successes of your clients. This type of blog allows you to promote your products and services by showcasing how well they've worked for your clients. Check out a client success story from our own blog, in which we highlight how our automation services saved a local wedding venue: Rustic Outdoor Wedding Venue: An Automation Success Story.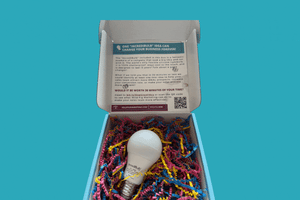 An internal success story focuses on your own methodologies. While this type of blog can promote your business to potential customers, it can also function as B2B content. For example, here's a WFM blog that highlights how we're successful in generating leads by thinking outside of the box: The Incredibulb Campaign: A Multimedia Marketing Success Story.
Ready To Start Blogging?
Hopefully, you've got some ideas already brewing, and are ready to start generating leads with your blog. And, as Bill Gates once said of content creators,
"Those who succeed will propel the Internet forward as a marketplace of ideas, experiences, and products—a marketplace of content."
For some pro tips on blog writing straight from the minds of our very own content writers, download Wild Fig's free Blog Writing Tips of 2022 infographic!