9 min read
How To Optimize Your Content for SEO [the Answer May Not Be What You Think]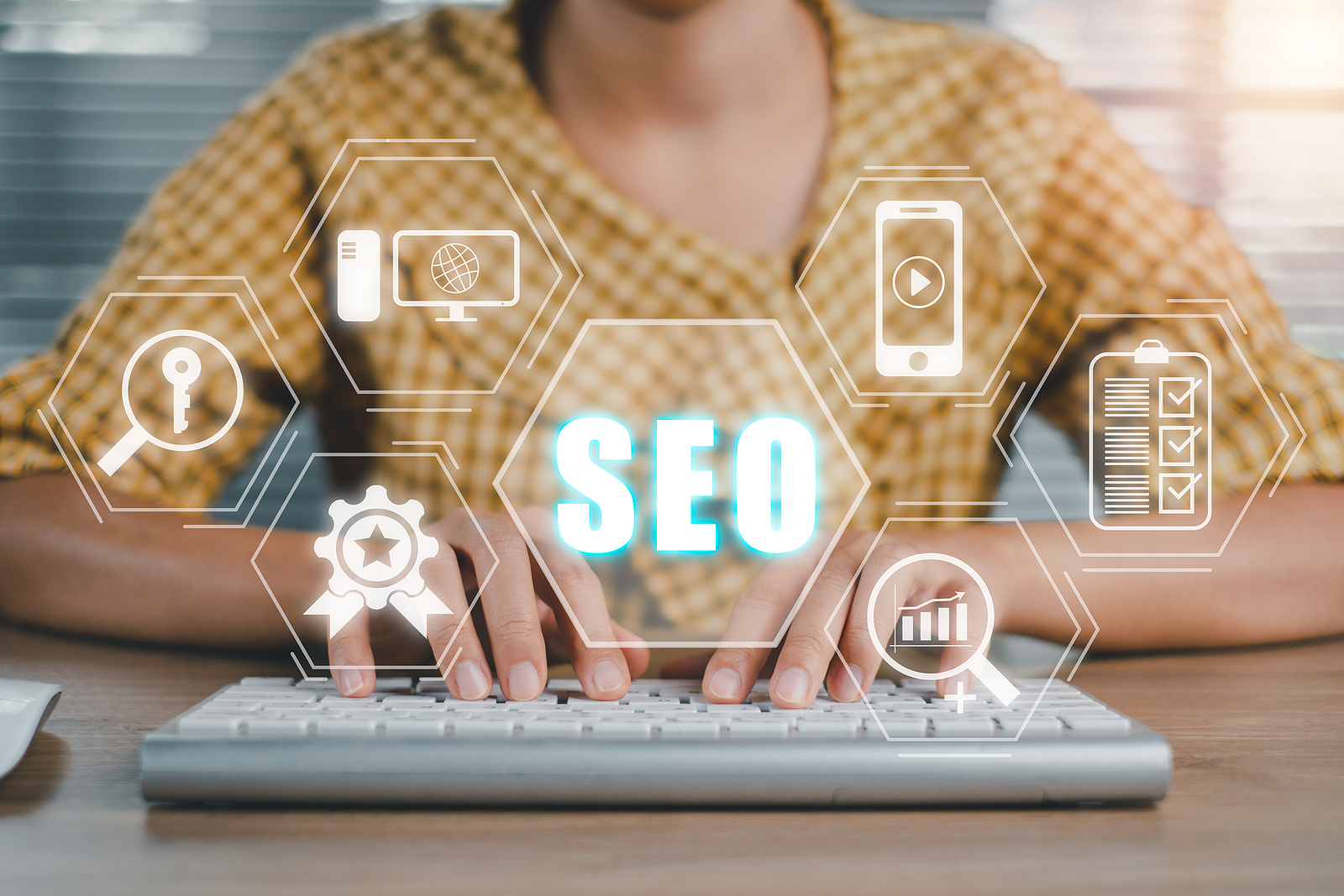 You have a great piece of content on your website, but it doesn't seem to be getting much traffic. In fact, you're pretty sure the only people who've read it are your work colleagues, that one person who reads everything you post (thanks, friend!), and maybe your mom.
While the support of your mom and Marge from Accounting is great, that's not really why you shared the piece on your site. You hoped to educate website visitors and attract new leads.
So how do you get your content seen by the masses?
The answer is SEO.
Ok, I'm pretty sure I just heard you sigh. I know I know…talking about SEO is about as exciting as getting your teeth cleaned.
But, like dental checkups, oil changes, and walking the dog, SEO is a necessary and important task that needs to be taken care of so the real magic can happen.
Much like getting your oil changed keeps your car from exploding and walking the dog keeps Fido from using your living room carpet as a bathroom, good SEO keeps your content from being relegated to the dark recesses of the internet, never to be seen again.
SEO, or Search Engine Optimization, is the art of optimizing your blogs and other website content to improve your rankings in searches on Google and other search engines. And while its name may conjure images of tech bros typing line after line of green code on a black screen, SEO isn't as complicated as it sounds.
So, come on (*grabs you by the arm and tugs gently*), let's take a look at how to optimize your content for SEO. (I promise it'll be painless.)
SEO Basics for Content Creation: Keywords, Links, and More
Creating content with good SEO typically involves a list of tactics like using targeted keywords, getting backlinks from other reputable sites, and so on. And while these things aren't the only aspects of SEO to consider, we really can't talk about SEO without talking about them.
So here are a handful of basic SEO tactics that can help bring in traffic to your website:
Use keyword research to inform your content strategy. Research popular keywords for your industry, and choose ones that are relevant to your business. Use the keywords you find to determine the topics you'll write about.
Utilize smart keyword placement. Keywords are only effective if you use them wisely. Keyword stuffing (i.e., using your target keyword every chance you get) isn't the vibe. Be strategic about where you place your keywords, and use related words or phrases to boost your keyword's effectiveness.
Write compelling titles and headlines. Your blog titles and headlines should be intriguing and informative. For example, instead of using a headline like "Our Process," try something more descriptive like "Here's How We Help You Bring in More Leads" (or whatever it is you do for your customers…you get the idea).
Include internal and external links. External links to relevant, reputable sites help boost your authority and trustworthiness. Internal links direct readers to more information on your own site (keeping them there longer) and help Google find, index, and understand the different pages on your website.
Write an engaging meta description. The meta description is the wording that shows up beneath your blog or page title in search results. When you write your meta description, keep it concise, include your keyword, and use language that draws people in. (Note that the Google bots may or may not use the meta description you write…sometimes they'll choose a random section of text from your copy.)
Include

relevant high-quality images and videos

. Great visuals give readers a sense of what you're writing about, improve the authority of your content, and attract more clicks. And when you add your keyword to the alt text of your images, it helps boost your SEO even further.
Review

key metrics

. Keep an eye on metrics like keyword rankings, domain authority, impressions, click-through rate, and more to determine what content your audience is engaging with most, and use that to inform your future content strategy. Learn more about website key metrics here.
Want to learn more about these SEO strategies? Check out this blog we wrote on improving blog SEO.
While these things certainly help with SEO, there's so much more to optimizing your content than keywords and backlinks. In fact, writing great content is far more important than any of these tactics.
Beyond the Basics: Writing Content for Better Engagement
The best way to improve your search engine rankings is to consistently post relevant, readable, engaging content on your website. But what exactly does that involve?
Choose Topics That Are Relevant to Your Target Audience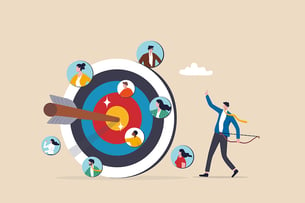 Make sure the content you're writing is something your target audience can relate to and would want to read. For instance, blogs addressing your customers' frequently asked questions, business or industry updates, or deep dives on products, services, or industry concepts might be interesting to your readers.
Also, make sure the topics you pick have some traffic potential (a.k.a., people are already looking for it). This is where keyword research comes in handy: it helps you find topics in your industry that are already getting good traffic. From there, choose topics that relate specifically to your audience.
Make Sure Your Content Aligns With User Search Intent
In other words, don't write clickbait (content that appears to be about one topic, but is focused entirely on something else). Here's an example: if you're writing a blog with the keyword "how to optimize your content for SEO," (😉) make sure it actually covers that topic.
And definitely don't use a headline as clickbait to get people to your page, only to try to sell them something. It will backfire and your bounce rate will go through the roof.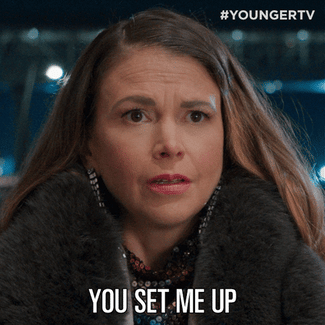 You should also consider the buyer's journey as you create content. While some users will be searching for products or services to use right away, others may not be quite ready to buy yet. So it's a good idea to have a mix of content on your site that reflects the different stages of the buyer journey.
Cover the Topic Thoroughly and Display E.E.A.T.
Make sure your content covers the topic at hand thoroughly. Be as comprehensive as possible to ensure you're answering your readers' questions and effectively displaying your knowledge on the topic.
Google's search quality standards give preference to content that displays the E.E.A.T. principle (or Experience, Expertise, Authoritativeness, and Trustworthiness):
Experience: Your content should show that you have first-hand experience with the topic and that there are real people behind your website. A great way to show this is through a well-thought-out About Us page showcasing your team's faces, qualifications, and credentials.
Expertise: Your content should offer knowledge and insight in an engaging way. It should show the extent of your expertise on the topic. It's also a good idea to include the author's name and a brief bio that describes their qualifications in every blog.
Authoritativeness: Demonstrating your authority includes strategies like building a strong content structure that covers all aspects of a topic, earning backlinks from other authoritative sites in your industry, and sharing your content across social channels.
Trustworthiness: Showing your readers (and Google) that you are a trustworthy source involves things like making sure your website is secure, clearly communicating how readers can contact you, and earning positive reviews on Google and other review sites.
Think Quality Over Quantity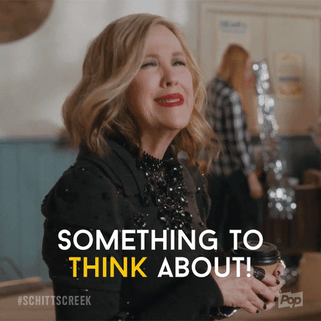 Generally speaking, the longer your blogs are, the better your SEO will be. It's easier for longer content to rank higher in search results. According to HubSpot research, 2,100-2,400 words is ideal for blog SEO.
However, that's not the case if most of your copy is filler. Not every topic lends itself to 2,000+ words. It's more important to focus on answering your reader's questions than to try to hit a certain word count. (However, blogs that are too short have little to no hope of showing up in searches, so try to keep your word count above 300 words.)
The content of your blogs and website copy should be concise, engaging, and well-researched. A few tips:
Consult your buyer personas to ensure your content and tone of voice reflect your target audience
Stay on topic — keep the tangents to a minimum
Always confirm facts and statistics with reputable sources before sharing (don't forget to cite or link to your sources!)
Write Content That Is Compelling and Easy To Read
Finally, creating content for better engagement means writing content that is highly readable.
Even though we're talking about search engine optimization, it's important not to lose touch with the fact that you're ultimately writing for people, not search engines. In short, write for your audience's sake, not for Google's sake.
First of all, keep your tone conversational. You're not giving a presentation, you're telling a story or having a chat about an interesting topic. Talk with your readers the way you would at a networking event or cocktail party, not during a business meeting.
Also, don't assume every website visitor will read every word on the page. The reality is, most people skim. They're looking for a quick answer to their question. Writing readable content means making sure it's not only easy to read and understand but also easy to skim.
Use headlines, bulleted lists, callouts, and bolded text to highlight the bits of information your readers will especially be looking for. Work to use short, simple words and shorter sentences, and don't overuse jargon, adjectives, and adverbs. In other words, keep your writing simple and concise.
Note: Just because people aren't reading every word doesn't mean that grammar and punctuation don't matter! Correct use of vocabulary, grammar, and punctuation makes your content more readable.
In addition to making your content more accessible to your readers, readability also makes it easier for Google and other search engines to crawl and index your content…it's a win-win.
Feeling Overwhelmed? Have a Pro Write Your Content for You!
If you've read (or skimmed 😉) this far, and it feels like learning how to optimize your content for SEO is too much for you, we get it. It's a lot! Luckily, there are people out there who do this for a living. And by that, I mean Content Writers.
Content writers LIVE for writing your blogs for you. Really, they love it: they're the nerds who agonize over comma placement and actually enjoyed writing papers in school! Writing blogs and other copy for your website is like Disneyland to them (ok maybe not quite Disneyland…but close!). And we have two great writers on the Wild Fig team who would love to write for you!
If you'd like to explore having a professional content writer create content for your website, schedule a quick exploratory call to learn more!