10 min read
Transform Your Blog Into a Traffic-Generating Machine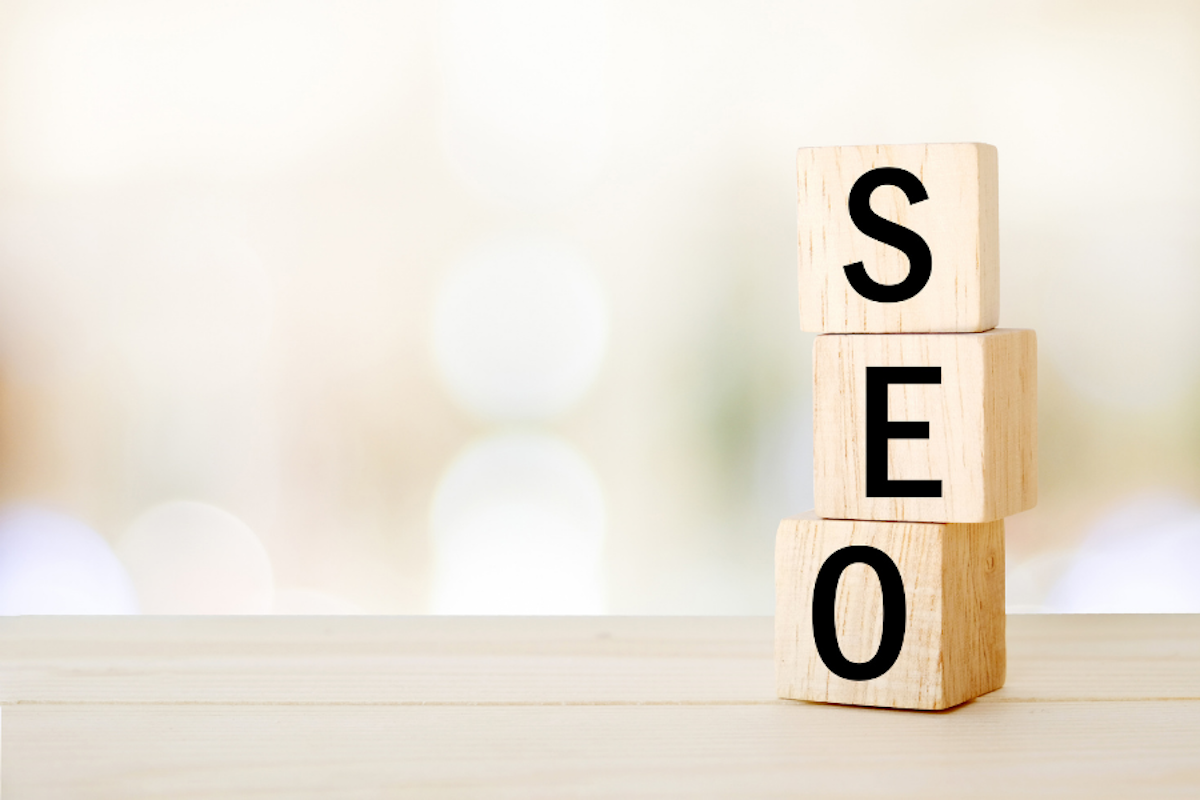 Apple chips, hummus, Ninja warrior, the naughty list…these are not topics you'd normally connect with a content marketing company. And yet, these are some of the keywords we ranked highly for in Google searches back before we really understood keywords and search engine optimization (SEO).
Relevant keywords and good SEO can work wonders for your blog, as can consistent posting, using quality images, and visitor engagement. Without utilizing these tools, it can be difficult to get much traction. But with them, you can transform your blog into a traffic-generating machine.
First: What Not to Do
Since those early blog posts, we've learned a lot about the importance of optimizing our blogs for SEO. Now we can easily see why we ranked for those crazy keywords: the blogs we were writing had fun titles with analogies that drew the reader in once they got to our site, but they didn't help people FIND us in the first place. They introduced topics that were totally unrelated to what we do. Here are a few prime examples (it's ok to laugh…we think they're pretty funny now too):
While these articles did cover relevant topics (smart marketing strategies, customer experience, and differentiating yourself from the competition), they weren't written in a way that helped us attract the audience we were looking for: businesses looking for great content marketing.
Keyword Research is, Well…Key
The main thing those early blogs lacked was relevant keywords that signaled to search engines what the blogs were about. Keywords essentially represent the main ideas of your content. They are the words and phrases people would type into a search engine when looking for the topics you are discussing. When you use keywords on your page that are relevant to what people are searching for, they have a better chance of finding your content. The goal is to rank highly on search engines so that your content will show up among the first options people see when they enter your keywords. This drives organic traffic to your site.
Before you write your content, you need to determine what keywords you want to rank for. Keyword research tools like Semrush, Moz, and Google Keyword Planner are helpful when determining the keywords that will be most relevant to your audience. These tools allow you to see what keywords are the most popular and drive the most traffic, as well as how much competition each keyword has. Ideally, you want to choose keywords that are highly relevant but don't have so much competition that you have no hope of ranking for them.
Focus On Long-Tail Keywords
You'll want to focus your time and energy on long-tail keywords. Long-tail keywords are more specific phrases—typically 3-5 words or more—and are almost always a better choice than broader keywords. They are more targeted in their approach, so they help you connect with an audience that is more likely to engage with you. For example, a person searching for "content marketing company in MN" is much more likely to engage with us, a content marketing company in Minnesota, than someone simply searching for "marketing" would be. Long-tail keywords help you find the RIGHT traffic, not just a lot of traffic.
Make a Plan For Your Content and Stick To It
To get into a good rhythm of content production, you need to lay out a clear plan. Pumping out articles just to have something on your site won't get you the results you want. You need to know where you're heading with your content and what kind of schedule you need to keep to get there.
Use the keywords you've researched to determine what topics you will write about. One easy way to do this is to start typing your keyword into the Google search bar and watch what search suggestions pop up. These suggestions indicate topics that people are regularly searching for. Or you can scroll to the bottom of the search page to the "searches related to" section for more good ideas.
Make a list of the topics you think will be the most relevant to your audience. Then, create a schedule for yourself, setting deadlines for creating the first draft, editing, and publishing the finished content. Creating and sticking to a content schedule will help you post more consistently. And posting consistently will help you rank higher with Google and other search engines.
Create Relevant, Well-Written Blogs
Next comes the writing. Good writing is just as important as using the right keywords. Done well, a blog can help establish you (and your business) as an authority in your field. Plus, Google and other search engines aren't just looking for keywords—they're looking for relevant content that answers the questions site visitors are asking.
Your blogs should be well-thought-out, well-written, and grammatically correct resources for your audience. If you have a wealth of ideas but aren't the best writer, it's a good idea to hire out your writing (we know a great writer or two if you're looking!). Mediocre writing won't draw the traffic you're looking for.
The length of your blogs makes a difference with SEO as well. Currently, the ideal blog length for the best SEO is around 2,100-2,400 words. Long-form content like this performs better in search results than short blogs. This is primarily because longer posts are naturally more keyword-rich and go into more depth on their topic, making them more likely to answer visitors' questions or solve their problems. This, in turn, makes them more likely to get shared on social media or to get backlinks from other sites—both things that drive up web traffic.
Place Your Keywords For Optimal SEO
As you write your blog, you'll need to include your chosen long-tail keyword throughout the copy. There isn't a set number of times to use your keyword in your blog, but don't overdo it—less is more in this case. In fact, don't focus on counting your keywords at all. Instead, check their placement and make sure they're built naturally into your topic. Carefully work your main keyword into your title, first paragraph, a header or two, and the closing paragraph. If you've chosen your keyword and blog topic well, this shouldn't be difficult to do: your keyword should resonate with or serve as the entire topic of the post.
In addition to your main keyword, you'll also want to use secondary or synonymous keywords throughout the body of your blog. Secondary keywords are related terms that help support your blog's main topic. For example, if you were writing a blog titled "Best Winter Coats For Below-Zero Temperatures", your long-tail keyword might be the entire title, and some of your synonymous keywords could be "winter coat", "parka", "down coat", and "cold weather gear". Make sense?
But don't overdo your secondary keywords either. Ultimately, search engines look for high quality, highly relevant content when ranking for keywords. So it's better to naturally work your keywords into your content less often than to stuff them in as many times as possible.
Make Your Posts Pop With Great Images
Keywords are vital, but they aren't the only thing you can use to boost your SEO and drive traffic to your blog. Incorporating great images throughout your blog posts can help as well. Good quality images do four main things:
Help readers get a sense of what you're writing about. Visual aids like infographics and photos invite the reader in and can help simplify complex concepts.
Attract more clicks.

Your post's main photo will typically show up when readers share your post on social media. A great-looking photo will make viewers want to click on the post to read more; a dull one won't.
Offer another chance to optimize for better search engine placement.

Your images themselves can be optimized to help your content show up in search results. Adding your main keyword into an image's "alternative text" field, file name, and caption gives search engines a better idea of what your post is about.
Make your content look authoritative. A post with attractive photography or well-designed infographics is more likely to be taken seriously by potential readers than one using old clip art.
A couple of notes on images: First, when choosing photos for your blog, make sure to keep an eye on the file size. Image files that are too large can make your page load slower, which search engines don't like. Second, never use photos you don't have the rights to: you could end up paying hefty fines. To avoid this problem, grab photos from one of the many royalty-free stock photo sites available, such as Big Stock, Unsplash and Pexels.
Encourage User Engagement
Once you attract readers, those readers can in turn help attract more traffic to your blog. Encourage readers to engage with your posts by leaving a comment (make sure you respond to comments!) and by sharing them on social media. The more engagement your post receives, the better it will rank with search engines and the more traffic you will see on your site.
Also, include an invitation to join your email newsletter in every blog post. This allows you to notify visitors when you post new blogs, which can result in even more traffic and shares. Make sure to include an email signup form somewhere in each blog post—this can be in the form of a pop-up box, a form at the end of the post, or simply a call-to-action line within your post that is linked to a signup form.
Update Existing Blog Posts
Another way to increase traffic to your blog is to optimize older blog posts for better SEO. If you have older posts that are relevant to your audience but haven't generated much traffic, take the time to go back and update them.
Start by using what you've learned here to improve those old posts: include well-placed relevant keywords, add great images throughout, make sure the post invites comments and shares, and add an invitation to join your email newsletter somewhere in the post. Also, if the post doesn't have headers throughout the body copy, add some to break up the text (and include your keywords in them if you can do so naturally). One note: when refreshing an old post, don't forget to update any information that has changed since you first wrote it.
Transforming Your Blog Into a Traffic-Generating Machine Takes Time
Your blog can be a great way to draw visitors to your website, but it will take consistent effort and time. Be patient—you likely won't notice a huge influx of new site visitors from just one blog post, no matter how great it is. But over time, creating and consistently executing a solid plan for your content will transform your blog into a traffic-generating machine.
And if you're thinking, "Who has the time to do all of this?", we've got your back. We know it can be difficult to find the time to create consistently great blog posts for your website. That's why we offer blog writing services here at Wild Fig. We can do your keyword research, brainstorm blog topic ideas, research and write your blogs, find great images to complement them, and post them on your site for you. Plus, our writers are SEO pros who will make sure your blogs meet the standards that search engines like Google are looking for.
Ready to grow your blog and generate new leads for your business? Contact us today to get started!