5 min read
Benefits of Working with a Marketing Team that Serves Multiple Industries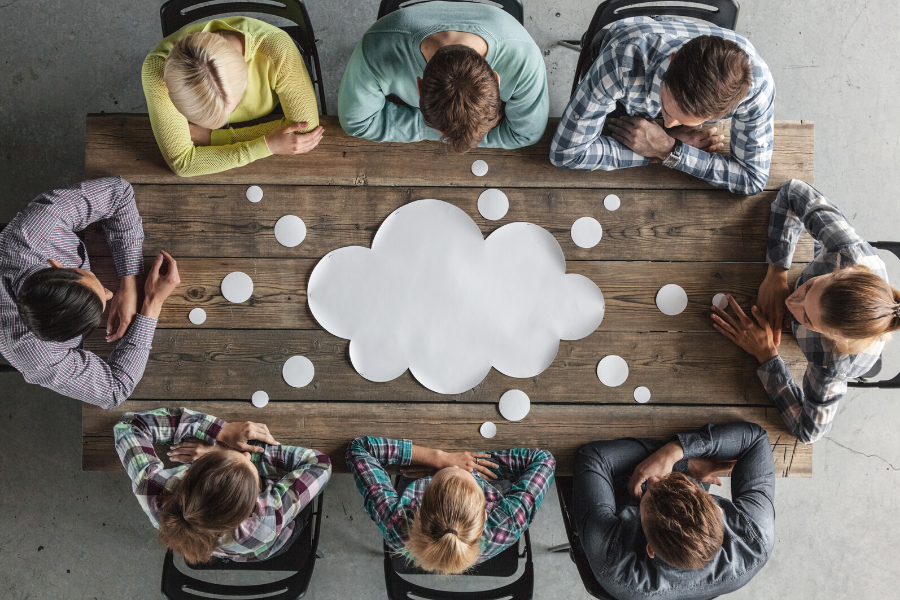 Recently, we lost the opportunity to work with a new customer. When we asked why they chose a different marketing agency, they said it was because that company focused solely on their industry, so they'd potentially know how to help them better than we could.
We understood their reasoning and agree that identifying a niche market you want to serve is a smart strategy, but we also think it can depend on the industry. In many cases it is highly beneficial to work with a marketing agency that has a diversified client base. Here are the top 5 benefits your business will reap by working with a marketing company that serves multiple industries:
1. New Trends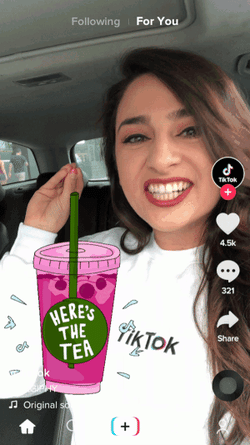 There are always new trends popping up (like TikTok, for example). Working with multiple industries gives us the opportunity to catch new trends as they emerge and see how they might apply to each industry we serve. Every industry markets very differently, so this gives us the opportunity to be on the forefront of developing new ways to use each trend. For instance, if we see a trend happening in the tech space that hasn't hit the manufacturing industry yet, we can use it to help our manufacturing clients be thought leaders in their industry.
Because marketing is fast-paced and the way we market changes rapidly, we keep a pulse on what's happening across multiple industries. This allows us to keep our client's marketing fresh and relevant. We're constantly looking for new ideas to incorporate into our client's marketing plans to help them stand out and differentiate their products and services from their competitors.
Example: We recently started running a LinkedIn Lead Generation campaign for one of our commercial roofing clients after we saw how effective it was for a manufacturing client who was targeting a similar audience. As a result, our commercial roofing client is now generating more warm leads than ever before and he and his sales team are thrilled with the results they're seeing and how easy it is!
2. Outside Perspective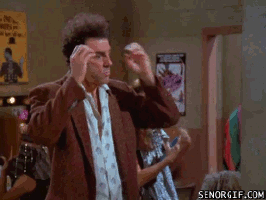 Working with clients in a variety of industries allows us to truly have an outside perspective on you and your business, since we're not in your industry day in and day out. We are often able to see something that could be used to help sell or market your business that maybe you (or marketing agencies who only work in that specific industry) don't see because we're looking at your business with fresh eyes.
Example: One of our education clients shared with us that they started their business because their own daughter had struggles with learning, and they needed a program to help her. When they found one that worked for them, they had such a great experience that they decided to buy into the franchise so they could help others like their daughter. When we heard this, our first response was that they needed to share that story in their initial parent consultations. They did, and saw a 10% increase in their conversion rate! Because we weren't laser-focused on their industry, we were able to see things from the perspective of potential customers and understand what we would want to hear if we were considering working with their company.

3. Agility
Because we market for multiple industries and utilize different tools for each one, it takes us very little time to pivot and apply a new strategy or utilize a new tool for a different industry.
Example: We have two clients with very different businesses who are marketing to the same audience. We were able to apply lessons we learned from one client's Facebook ad campaigns and apply it to our other client's campaign, which enabled them to get the results they wanted faster and more easily. We've also been able to help both of them get more warm leads from the lead generation campaigns we've run and we've greatly improved their open and click-through rates on their email campaigns.
4. Breadth of Knowledge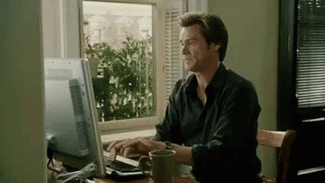 At any given time our team can be doing content research for 10-15 different industries. Not only does that greatly expand our knowledge base, it also enables us to find interesting topics and research that applies to multiple industries.
Example: While doing content research for one of our manufacturing clients, we came across a great source of information and signed up for their weekly newsletter. The information we've gathered from this resource has not only helped us create cutting edge content for our manufacturing client, it has also benefited our clients in the commercial cleaning and commercial construction industry.
5. Custom Content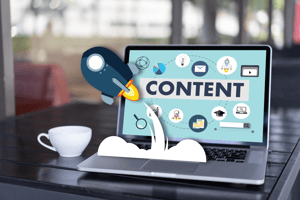 We create custom content for your business that is developed to achieve results. While we gather trends, tools, lessons learned and more from our varied client base, we don't recycle content. The content we create is never copied and pasted from one client to the next: Every piece we develop for you is designed to meet your specific needs and goals, whether it's getting more website views, attracting warm leads, increasing your social media following, or another goal that is important to you. This ensures that your marketing is always new, vibrant, and engaging – never stale. Our goal is to help you stand out from the competition.
Your Business is Unique, and Your Marketing Should Be Too
Every business has a different story to tell. A cookie-cutter approach to marketing won't help you stand out – you need a customized targeted marketing plan. The key to our marketing success is truly understanding who each client's customers are and what differentiates our clients from their competitors. Once we know this, we can create a targeted marketing strategy guaranteed to help our clients get the results they are looking for.
If you're looking to stand out from the crowd, Wild Fig Marketing can make that happen. Wild Fig Marketing is your digital marketing agency! Whether you're looking for marketing help in the form of website design, sales or process automation, content marketing, email marketing or lead generation, we have the knowledge and experience to help you rock your brand. Contact us on our website or set up a complimentary 30-minute strategy session here!