6 min read
Why Online Reviews Are an Essential Part of Business Growth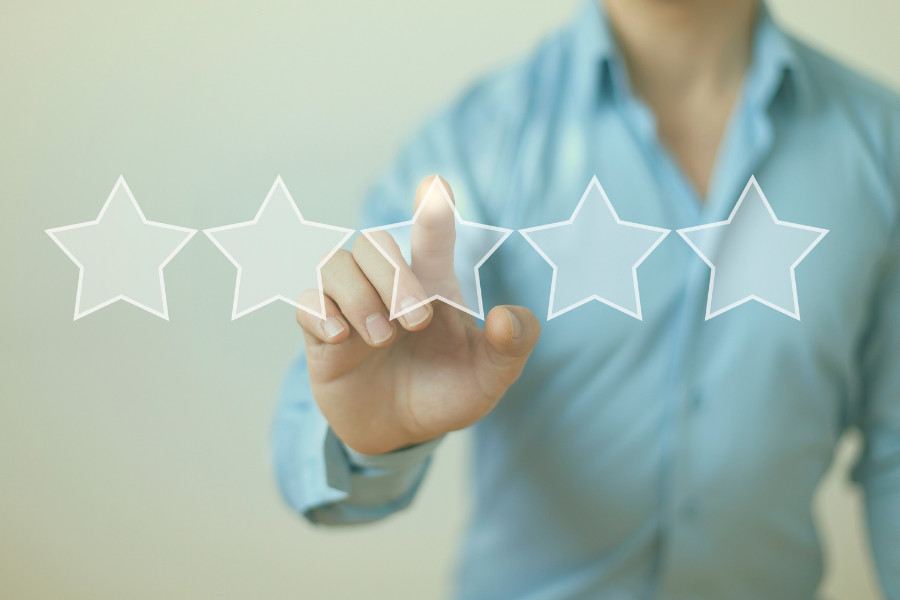 Your online reputation plays a crucial role in attracting new customers. The look and functionality of your website, the content on your blog, and how active you are on social media all contribute to how you are seen online, but the biggest factor affecting your online reputation is customer reviews. Reviews on social media or sites like Google and Yelp can have a significant effect on whether a potential client chooses to work with your company. Let's take a closer look at why reviews are such a powerful tool for business growth.
Social Proof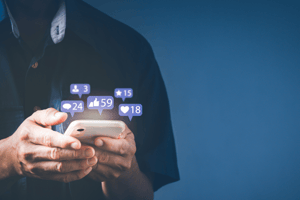 Online reviews are the biggest source of social proof your company can have — and an effective one at that. Direct customer feedback in the form of reviews creates social proof trust, encouraging others to buy. We are all much more likely to buy from or even engage with a company if others (even complete strangers) say the product or company is a good one.
Reviews have become so much a part of how we make our buying decisions that these days we're more likely to consult online reviews when we're checking out a new business than anything or anyone else — even our friends and family.
In case you think we're overstating the importance of reviews for social proof, check out these statistics from Invespro:
90% of consumers read online reviews before visiting a business
88% of consumers trust online reviews as much as personal recommendations
Customers are likely to spend 31% more money on a business with "excellent" reviews
If people like what they see in your online reviews, they are much more likely to choose your company over others.
Stand Out Online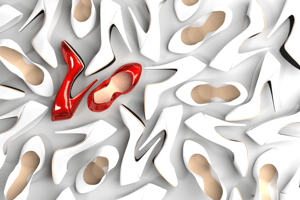 Having a steady stream of new reviews also makes your company more likely to show up when consumers are searching online. Google and other search engines all have their own algorithms and ways of indexing content, but every one of them values fresh, original content — and customer reviews fall into that category. Companies with many positive reviews rank higher with Google than those that have poor reviews or no reviews at all.
A consistent influx of fresh reviews from your customers will help your business rank higher with search engines, making you more visible online and easier for potential customers to find.
Build Trust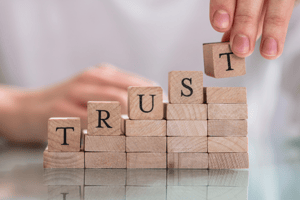 A regular stream of positive reviews helps build trust and credibility with your audience, positioning you as an authority in your field. Positive reviews build consumer confidence in your company, which results in more sales. They bring legitimacy to your business and let potential customers know who you are, what you do, and why you are a better choice than your competitors.
According to Invespro:
72% of consumers say that positive reviews make them trust a local business more
92% will use a local business if it has at least a 4-star rating
56% of customers read 2-6 reviews before deciding to trust a business
72% of consumers will take action only after reading a positive review
In addition, a whopping 86% of people will hesitate to purchase from a business that has negative online reviews! But note that it says they will "hesitate to purchase", not that they definitely won't purchase. Even the way you respond to critical reviews can help build consumer trust — a timely and appropriate response shows that you care about the experience your customers have with your business. Taking the time to respond to criticism in a positive and helpful way will go a long way with potential customers.
Get Valuable Feedback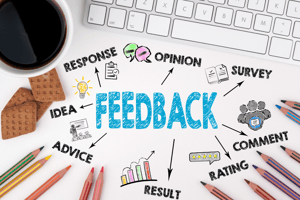 Customer reviews can help you discover where you excel…and where you don't. Reviews can give you an idea of what's working in your business, what's not, and what your customers are actually experiencing when they work with you (including the things they won't tell you in person). They can give you tangible ways to improve as well as successes to boast about in your marketing.
While no one wants negative reviews, if you take the opportunity to learn from them they can actually be quite valuable. Knowing what problems your customers are experiencing with your business gives you the chance to fix the problem, make amends with the customer, and invite them to try you again. And as we mentioned above, our response to critical reviews can build trust with current and future customers.
Make sure to respond to every review — positive and negative alike. Offering personalized responses to reviews gives a friendly face to your company and shows that you are open to feedback.
Generate Leads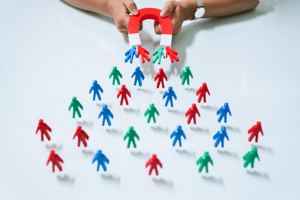 Since people use websites like Google, Yelp, Facebook, and LinkedIn to conduct research before they buy, these sites can be powerful lead generation sources. Ranking high on sites like these will help you stand out to potential clients, give them the information they're looking for as they do their research, and show them that you are worth their time and money.
Make sure to completely fill out your profiles on these sites. If you don't have a Google My Business account yet, set one up today (it's free and easy). Claim your business on Yelp and complete your profile there. Fill out your profiles on social media sites like Facebook and LinkedIn as well. The more complete your profiles are on these sites, the more legitimate you look to potential clients. Once your profiles are complete, start asking past and current clients for reviews.
How to Ask Your Customers for Reviews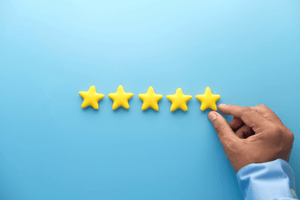 We know it can be difficult to know how to ask your customers for reviews. Here are a few tips to get you started:
First,

decide when to send your review requests. The ideal time to ask for a review is right after your customer experiences a success with your product or business. This is when they will be most excited about your business and have the most to say. But the end of the quarter or year can also be a great time to send out requests, since many companies are reviewing how their business has done over the past several months or year.
Next,

capture their attention by offering an incentive

for submitting a review or testimonial — like a gift card for coffee or some company swag. Offering a little something in return for their time can convince people to take action and write a review. (Note: Some review sites may have policies against offering incentives for reviews, so check the site's policy before offering these perks).
Make it easy

for your customers to leave a review. Include a link to the site you want them to leave a review on right in your email, so all they have to do is click and start writing.
Prompt them

with questions to answer in their review. Give them a list of simple questions to answer that will help them quickly get to the heart of why they are happy with your product or service. Use open-ended questions to avoid one-word responses.
Still feeling stuck? We've created a resource to help you get more reviews and recommendations from your clients. Click here to download a template you can use to write an effective review request email.
It can feel awkward asking your clients for reviews, but the benefits far outweigh those brief moments of discomfort. Plus, you might be surprised at how eager your clients are to sing your praises — if working with you has helped them or their business thrive, they will want to share that with the world.
Wild Fig Marketing is your digital marketing agency! Whether you're looking for marketing help in the form of website design, sales or process automation, content marketing, email marketing or lead generation, we have the knowledge and experience to help you rock your brand. Contact us on our website or set up a complimentary 30-minute strategy session.