11 min read
25 Easy Ways To Grow Your Email List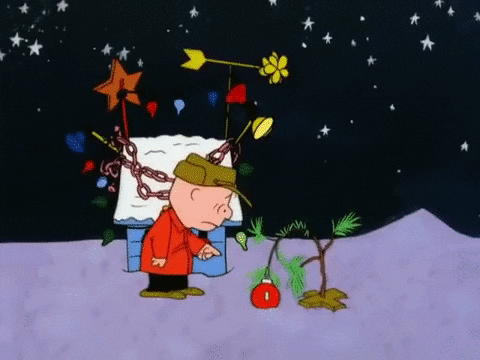 Is your email list looking a little sparse?
If your list is beginning to look a lot like Charlie Brown's Christmas tree, it's time to put some effort into filling it out.
Whether you've lost some email contacts over the years or you're just getting less engagement from your list than you used to, we've got a few tricks up our sleeves that might help. Read on for 25 easy ways to grow your email list.
Why Is it Important To Keep Growing Your Email List?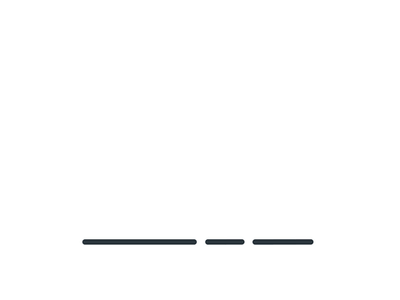 Simply put, the more subscribers you have, the more opportunities you have to earn new clients.
No matter how diligent you are at sending great emails to your contacts, your email list will degrade over time. Some contacts will unsubscribe (in small numbers, this is totally normal). Others will move to different companies, leaving their old email addresses obsolete.
To keep your email list relevant, useful, and growing, you need to be consistently adding new contacts. And while purchasing email lists may get you an influx of new email addresses in a snap, it isn't the best option to get contacts who actually want to read your emails and interact with your business.
Here are 25 better ways to grow your email list.
25 Easy Ways To Grow Your Email List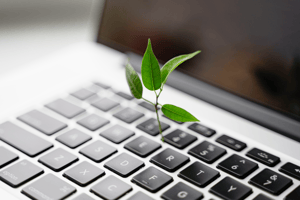 The following are simple ways you can grow your email list. This is not a case where you pick one option and stick with it forever. Instead, try several different options (or all of them!). If something works for you—great! If not, let it go and try something else.
The best strategy here is to give your audience multiple ways to join your email list.
1. Landing Page
Create a landing page you can direct people to where they can sign up for your email list or receive a free lead magnet piece of some kind in exchange for an email address.
Include a short and simple sign-up form and explain what they'll get when they join your list. Consider including a screenshot of a previous email newsletter, as well as a list of the types of information they'll receive and how often you send out emails. Include strong SEO keywords and best practices so your landing page will rank higher in search engines.
Once your landing page is set up, you can include the link to it in your lead generation campaigns, social media profiles and posts, email signature line, and more.
2. Blogging With CTAs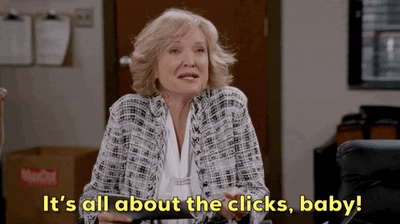 If you don't already have a blog on your website, now is the time to start one. Not only will it help your website rank higher in search engine results (and drive more traffic to your site), but it also acts as a way to showcase your knowledge and thought leadership.
To use your blog to help you build your email list, include a call-to-action encouraging readers to get more helpful information by signing up for your email list. Include a link to your landing page.
3. Guest Blogging
Write a guest blog for another website that caters to your industry. Guest blogging helps expose a new audience to your business and drive them to your website. Include a CTA—either within the post itself or in your author byline—for readers to subscribe to your email list.
4. Gated Content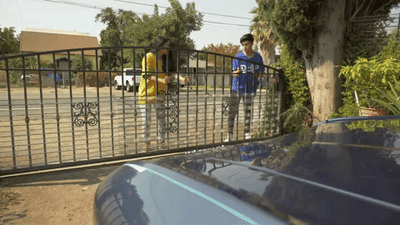 Gated content is content on your website that requires visitors to enter their contact information to access it. This could be an e-book, white paper, or other lead generation piece that provides helpful information for your target audience. It could also be a tool, like a website grader, or another resource that gives your readers something they need or otherwise makes their lives easier.
5. Website Pop-Ups
Let website visitors know about your email list with pop-ups throughout your site. Use exit-intent pop-ups on each post and page on your website to catch people before they leave the page. Or opt for a timed lightbox pop-up that appears partway through content-heavy pages to grab the attention of readers who are exploring your content.
6. Website Survey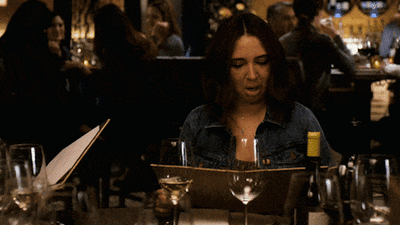 Ask your website visitors for feedback and gather their contact information in one fell swoop with a website survey. Surveys give you the chance to hear directly from your audience what they want to see more of on your site.
Alternatively, you could survey your visitors another way: Include a form asking them what questions they have about your business, and collect their email address to follow up with them.
7. Website Header
Include a prominent header with a strong CTA on your homepage. The top of your homepage is highly visible to website visitors, making it the perfect place to invite them to engage with you further.
Link the header to a landing page where visitors can enter their email address in exchange for a lead magnet of some kind or subscribe to your newsletter.
8. Checkbox on e-Commerce Checkout Page
Add a checkbox on your e-commerce checkout page so customers can sign up for your email list when they check out. Don't have an e-commerce shop? Instead, add an option for website visitors to subscribe to your newsletter next to the "submit comment" button on your blog.
9. Loyalty Program
S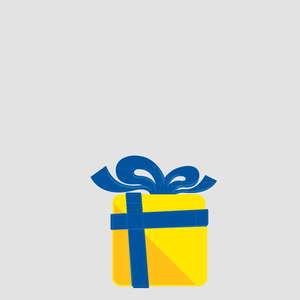 tart a loyalty program for returning clients. Reward your most loyal customers with perks and discounts in exchange for offering up their contact information. Provide opportunities for clients to sign up for your loyalty program on your website, in person at your store or office, or both!
10. Opt-in Email Campaign
Send an email to your list with a simple opt-in option (such as a button to click) and a notice that you'll remove everyone from your list who doesn't respond.
This one technically cleans out your email list, rather than adding to it. But think of it like pruning back unfruitful branches to make room for future growth. After all, you want to send emails to people who actually want to receive them.
11. Ask Subscribers To Forward Your Emails
Encourage current subscribers to share your emails with their colleagues and friends. At the bottom of each email, include a link to subscribe to your newsletter so that the people receiving forwarded emails can easily subscribe if they want to.
If possible, include sharing buttons for social media as well. And consider rewarding current subscribers for referring their friends to join your list.
12. Segment Your Email List
To reduce your unsubscribes, segment your email list into several different audiences. You can segment your audience using any criteria you've gathered about them, including age, location, or their stage in the buyer's journey. Then create emails that specifically target each segment.
Segmenting your list like this helps make your emails more engaging for your audience so they are more likely to stick around.
13. Add a Sign-Up Link to Your Email Signature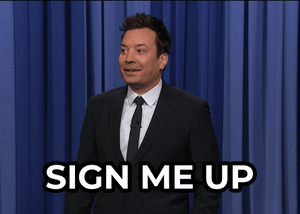 Include a link for people to sign up for your newsletter in your email signature line. That way, every time you send an email, you're including an opportunity for the recipient to join your email list. This is a great no-pressure way to let clients, colleagues, and leads know about your newsletter.
14. Host a Webinar
Webinars give you the chance to educate others on topics in your industry and showcase your thought leadership. And since they typically require an email address for signup, they also give you the chance to bulk out your newsletter list!
15. QR Codes on Print Marketing
When you create print marketing materials, add a QR code that links to a landing page with more information about the topic of the marketing materials. Include a newsletter signup form on the landing page as well. That way, people can scan the code to quickly get more information and sign up for your email list.
Include QR codes on brochures, postcards, business cards, and any other print marketing materials you hand out.
16. In-Person Events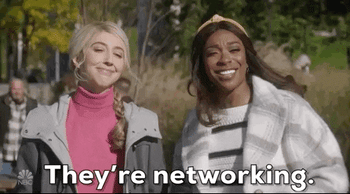 Collect emails at offline events like trade shows, seminars, conferences, or other networking opportunities. If you're hosting the event, collect emails as part of registration either before the event or on a sign-in sheet at the event. If you're attending the event, trade contact information with those you meet.
After the event, send a follow-up email that includes an opportunity to opt in to receive your newsletter.
17. Facebook Ads
Drive traffic to your opt-in landing page with Facebook Ads. Facebook Ads can be a powerful lead generation tool. Not only will they improve your engagement and conversions on Facebook, but when you link them to your opt-in page, they can also help you grow your email list.
18. Facebook or Instagram Contests
Host an online contest that requires providing contact information to enter. Include a link to a landing page for the contest where people can fill out a simple form. (On Instagram, put the link in your bio and in your stories, as links in post descriptions are not clickable).
A contest gives you the chance to give something away to your audience, which is always a draw. Consider giving out some of your products or services (first month free when they sign on, a one-time discount, etc).
19. CTA Button on Your FB Page
On the top of your Facebook business page, you have the option to add a call-to-action button. Set yours up to link to your newsletter opt-in landing page or to a piece of gated content that requires an email address to access.
20. Sign-Up Link on Your IG Profile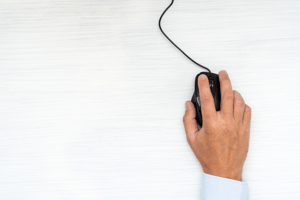 Similarly, add your opt-in landing page link to your Instagram profile.
Your Instagram bio (the blurb of text at the top of your profile) is a great place to share important information with your audience. Use yours for a CTA that shares the benefits of joining your email list and directs viewers to click the link to sign up for your newsletter.
21. Sign-Up Links in Your Instagram stories
On Instagram, there are two places where you can share clickable links: your profile and your stories.
To share a link in your stories, simply add a link sticker to your story, where you can paste the link to your opt-in landing page or a page for free gated content. Then as people browse through your stories, they can click through to your site to sign up for your newsletter.
Keep in mind that stories expire after 24 hours. Consider adding a newsletter promotion to your stories once a week or so.
22. Newsletter Preview Social Media Posts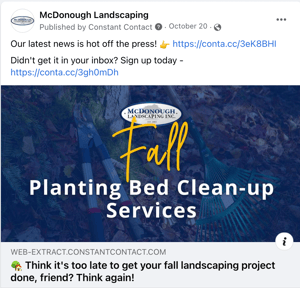 Offer a preview of your newsletter on Facebook, Instagram (posts and stories), and LinkedIn to give your audience a peek at what they're missing out on if they're not subscribed. Include a brief excerpt from the newsletter, a CTA, and a link to subscribe.
23. Sign-Up Links on Your YouTube Channel
On YouTube, you should include links to your opt-in page in a few spots, including:
Video descriptions,
End screens/video outros, and
Channel header
This last one—your channel header—is right in a user's line of sight on your YouTube profile. A well-designed header that draws attention to a content offer can be a valuable lead generation tool.
24. CTA in Podcast Description
Add a call to action in the description of your podcast telling listeners how to sign up for your newsletter or gain access to your lead magnet. Include a link to your landing page to make it easy for listeners to get to your website and sign up.
25. LinkedIn Lead Generation Campaign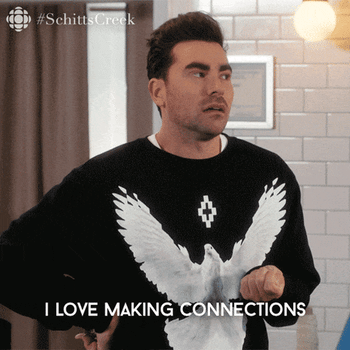 Connect with new leads on LinkedIn through a series of private messages on LinkedIn.
In your messages, provide helpful information that ties back to your business, such as links to articles on your blog. Include a CTA in one of the messages directing the contact to sign up for your newsletter to continue your connection.
Want someone to handle your LI lead generation campaign for you? We can help with that!
Bonus Tip: Reduce Unsubscribes With High Quality, Relevant Emails
To keep your subscribers engaged, make sure the emails you send are full of quality, relevant, helpful information. Link to your newest blog posts, as well as other articles you think would meet their needs or answer questions they might have.
And infuse your newsletters with your company culture and personality. If your subscribers feel connected to you through your emails, they'll be more likely to engage with your content and less likely to unsubscribe.
Wild Fig Can Help You Grow Your Email List and Reach Your Target Audience!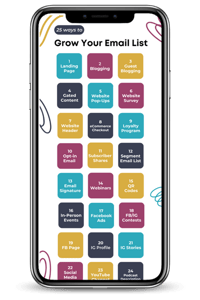 The Wild Fig team are email marketing pros. We can help you reach your audience and keep them engaged through email newsletters they'll love to get. Plus, we'll help you find creative ways to keep growing your email list.
If your email marketing isn't as effective as it could be, or if you're struggling to attract email subscribers, contact us for a FREE strategy session.
Take it offline: Grab a downloadable version of this list here for a handy reference! 👉