6 min read
How Business Process Automation Can Help Recession-Proof Your Business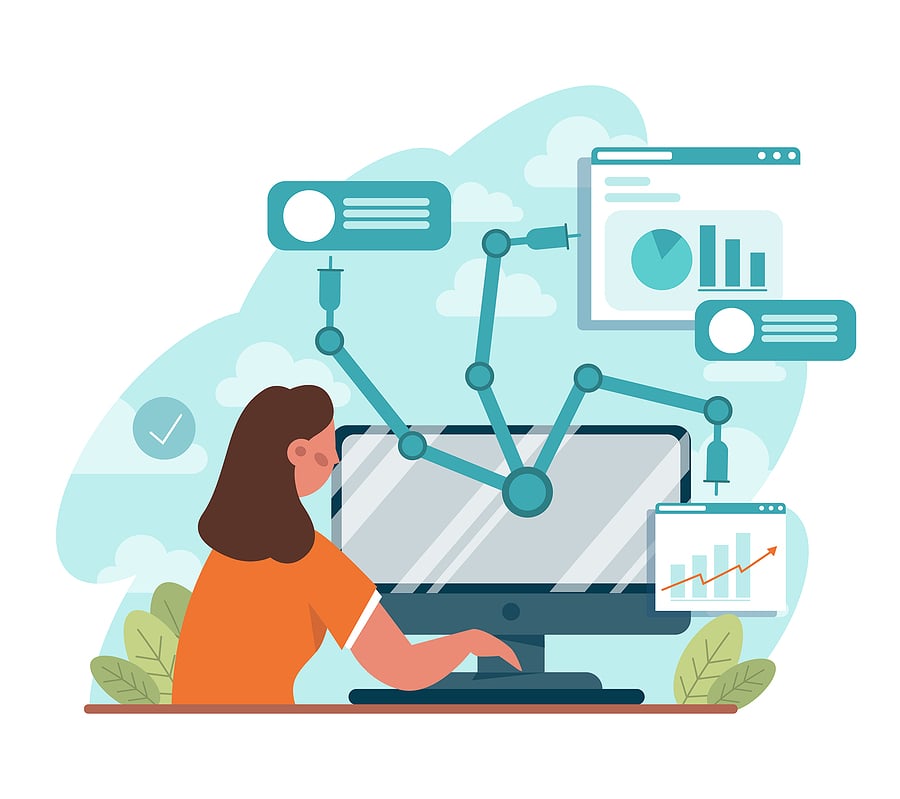 As Greek philosopher Heraclitus once said, "Change is the only constant in life."
If you've lived longer than a day, you know this to be true. And if you're a business owner, it's even more evident. The world is constantly changing, and successful businesses are the ones who are prepared to adapt.
If you hope to survive the ups and downs of the economy, for example, you need to be ready to ride the waves of change. Luckily, there's an invaluable tool that will help your business weather economic downturns.
No, the answer isn't "win the lottery" (though sure, that would probably help). It's business process automation.
Automation has a wide range of uses and benefits that help you work smarter, not harder, keeping you steady in the midst of economic uncertainty. Here are just a few ways that automation can help recession-proof your business.
Fill Employment Gaps
Between the Great Resignation, the increasing need for tech-skilled employees, and rising retirement rates as Baby Boomers age out of the workforce, many companies are struggling to fill their open positions right now. If you're one of them, you know the frustration of trying to find and retain great employees.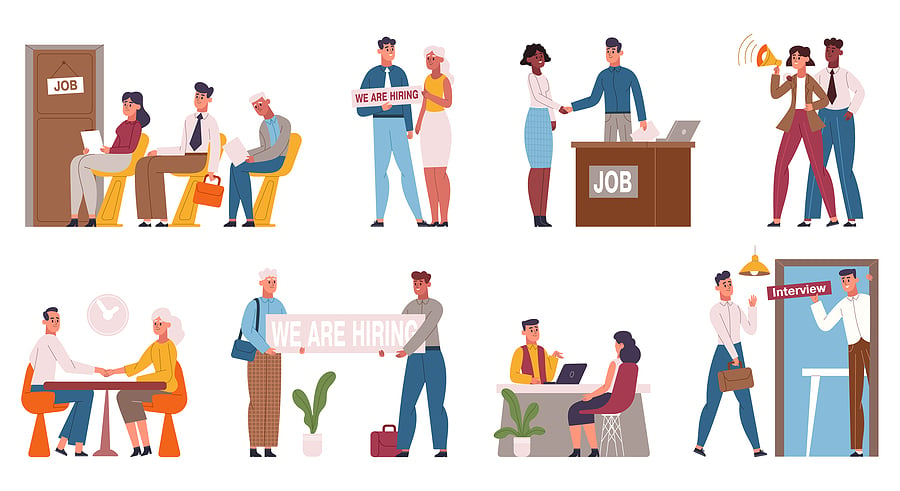 Automation can help you fill personnel gaps when you're short on workers by allowing you to operate with fewer staff. It lets you offload repetitive tasks, giving your existing employees more time in their workday.
But it can also help you simplify your processes and functions so less training is required to perform them. This widens the labor pool to less skilled workers, making it easier to fill open positions.
With automation, you can:
Automate employeeon-boarding tasks, such as new employment forms (1099, W2, etc), employee handbook, payroll setup, etc.
Use calendar tools like Calendly to set up interviews with multiple candidates, eliminating the back-and-forth of appointment scheduling.
Auto-generate tasks to external partners, such as 401k, payroll, and insurance plans.
Leverage external recruitment tools like LinkedIn or Indeed, including managing pre-application surveys, testing, and so on.
Optimize Operating Costs With More E
fficient Processes and Fewer Errors
Automation helps you take repetitive administrative tasks off your employees' plates so they can stay focused on more valuable projects.
Automating tedious tasks means you can better utilize your employees' time and reduce overwhelm, leading to happier employees. (And we all know happy employees are more likely to stick around!)
Automation can also help you:
Reduce the risk of errors…saving time and resources spent fixing errors after the fact.Eliminating the need for manual order entry, for example, can significantly reduce manual entry errors.
Spot disruptions and errors when they do happen, so you can respond quickly…before they impact your bottom line and client relationships.
Collect, organize, analyze, and enrich data from multiple sources within your company, improving data quality and accuracy. Better data = better decision making.
👉 Client Success Story: Learn how Wild Fig helped one client save 30-40 hours of time each month and grow their business with automation!
Build a Better Customer Experience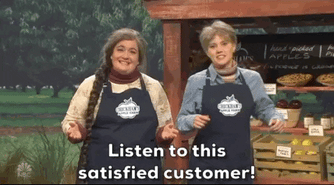 The customer experience should always be top priority for your business. But in an economic downturn, it's even more important to stay laser focused on your customers.
Automation can help you recession-proof your business without sacrificing the customer experience. Automating monotonous tasks frees up your customer service team to spend their time engaging with your customers, rather than on administrative tasks. It also helps you manage your processes to better meet your customers' needs.
For example:
Sending an automated message after a customer submits an online form assures them that you received their message and will respond shortly.
A quick "thank you" message after they submit a payment confirms that their payment went through (so they don't have to call you).
It may not seem like these small tasks take up much time, but they add up. Automating them can mean big time savings for your staff and a better overall experience for your customers.
Manage Leads and Improve Sales Workflows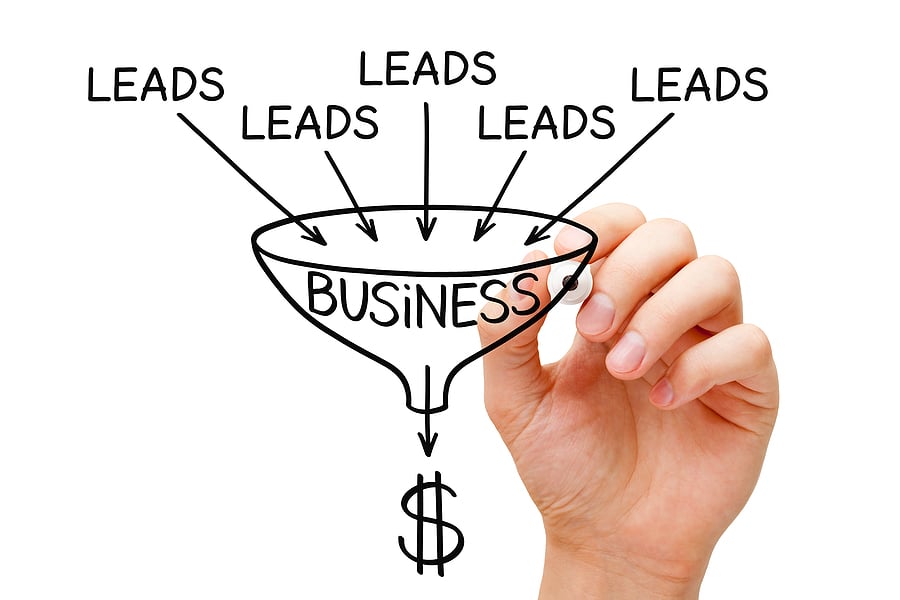 Ah, the constant dilemma with leads. Every business wants more of them…yet once you actually get a rush of leads, the challenge is to reach out to all of them while they're still hot.
Automation can help you turn leads into customers by making sure each lead gets a personalized response as soon as they contact you. Then you can automatically add them to your CRM or email marketing tool so they will continue to receive the right messages at the right time.
Automation can also improve your sales workflows for a smoother sales pipeline. That means when you're juggling multiple clients and new prospects, you won't get bogged down with administrative tasks.
And once you've converted those prospects, you can simplify your onboarding process and your client communication using automation. Here are a few examples of how automation can lighten your workload:
Automatically send welcome packets to new clients.
Receive an automatic notification when a contract has been signed so you can respond to the client quickly.
Link your accounting tools to your communication tools so you can follow up with clients faster when they place orders or pay invoices.
Automate the process of creating and sending invoices so you can spend your time closing more sales.
Improve Team Collaboration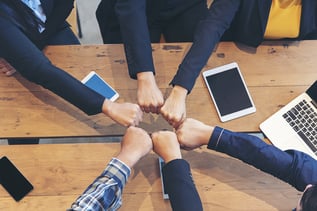 Automation can also be used to keep your team informed, ensuring they are on the same page without spending hours sending messages and updating project management tools.
You can streamline project management communication by automatically assigning tasks so that everyone knows who is in charge of which elements. Or make sure no one misses a meeting with automatic meeting reminders. (This one works great both for your team and for clients or leads!)
Automation can even help you better manage shared documents and keep track of documents throughout the sales process. Imagine having email attachments automatically sent to your file management software…you'd never have to dig through your inbox to find a document again!
Lean on Wild Fig for Business Process Automation Help!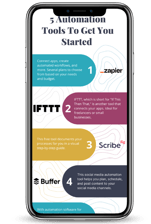 Ready to streamline your business with automation? Here are two things to get you started:
1 - If you're brand new to business process automation, download this infographic for 5 automation tools to try! 👉
2 - No time to figure out this automation stuff on your own? No problem—Wild Fig can handle it for you!
Contact us for a FREE automation analysis, where we'll discuss your needs and show you where automated processes can free up your time to focus on growing your business.