6 min read
Our 7 Favorite Success Stories of 2022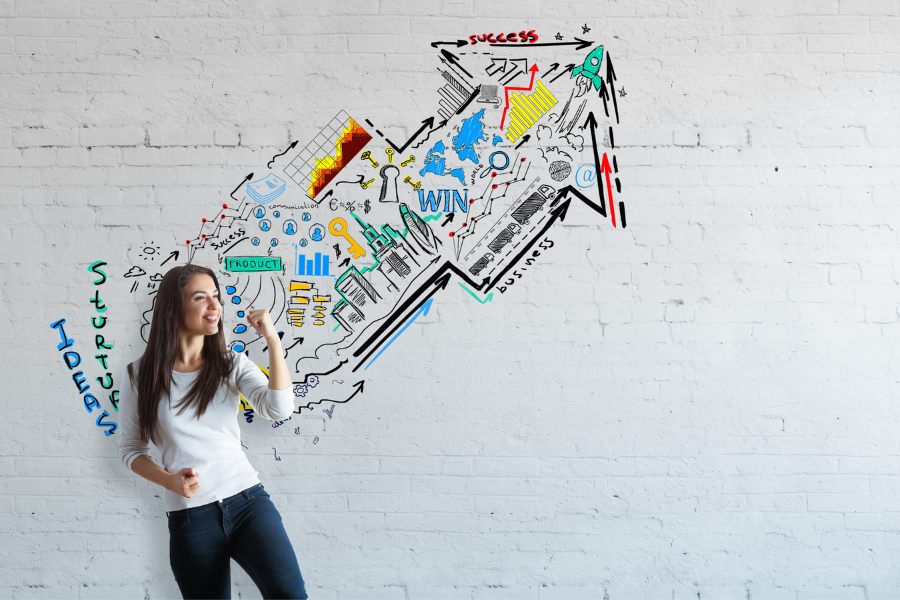 As the year comes to a close, we want to look back in gratitude for all the awesome things we've been able to help our clients accomplish in 2022.
From social media marketing magic, to successful email strategies, to massive cloud migration projects, here are some of the Big Wins our clients have achieved in the last year.
1.) Anytime Fitness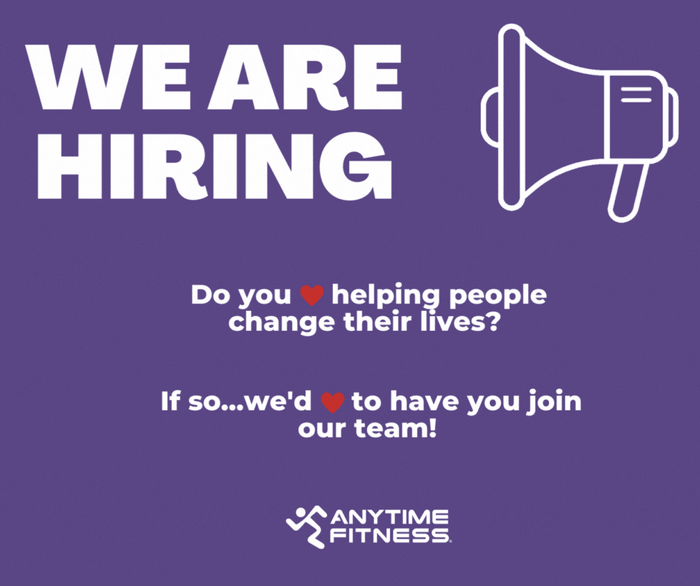 At Anytime Fitness in Red Wing, owner Corey O'Day had two Trainers quit at the same time. He needed a new personal trainer immediately, so that he could go back to focusing on running the business. To help Corey out, the team at Wild Fig wrote and designed an eye-catching graphic to post on Facebook, advertising the open position.
Within a week, the ad gathered almost 1,600 post engagements, 68 link clicks, and 5 messaging conversations! Corey ended up hiring their newest coach within days of posting the ad. In the midst of a labor shortage, this was unheard of! Talk about a quick win!
2.) Kaas Wilson Architects
Kaas Wilson Architects, an architectural design firm, was doing their best to manage their social media accounts along with their booming business. But like so many of our very busy clients, they knew that outsourcing their social media marketing was the best option.
Once we got a social media strategy in place and began posting consistently engaging content, their numbers soared. Facebook post engagement jumped from 2 in a month, to 426 the next! LinkedIn Impressions exploded from 74 in one month to over 12,000!
But we weren't finished yet—KWA's website desperately needed some TLC!
Our Website Design team worked hard to upgrade their old website into a sleek, elevated, and optimized version that had fully-functional plugins, was secure, and set them apart from the competition by highlighting their differentiation factors!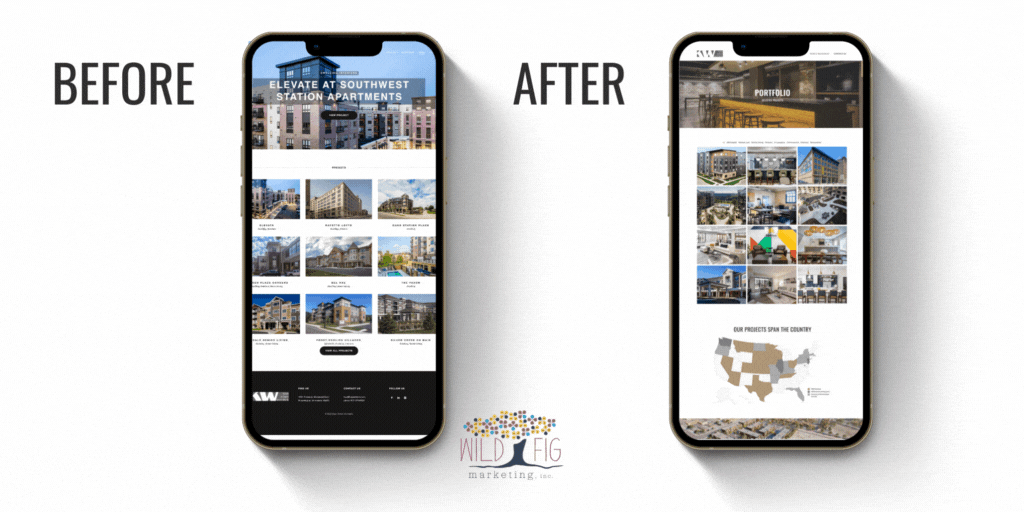 3.) Repowered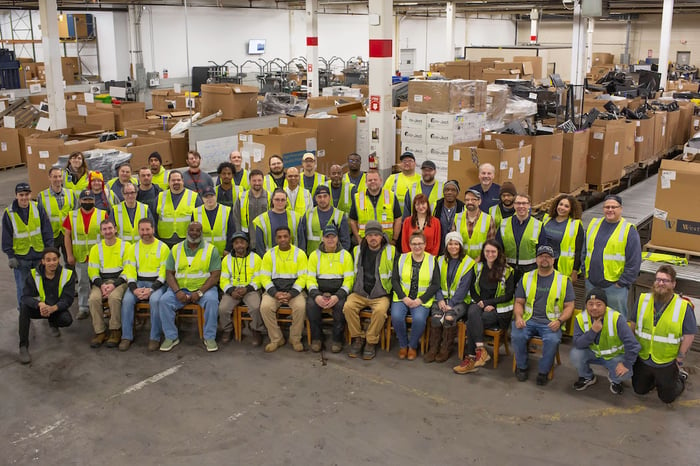 One of our clients used to provide two services under two different names: Tech Dump, an electronics recycling service, and Tech Discounts, a refurbished electronics marketplace. When the time came for them to combine both companies into one, Wild Fig was on the job!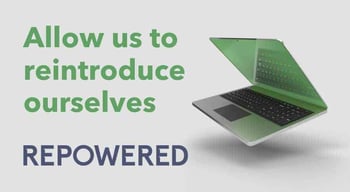 The two eco-friendly tech companies combined to create Repowered, the one stop shop for all your recycled electronics needs. Wild Fig was able to help Repowered communicate and announce their rebrand as a cohesive service. Now, their customers think of one place when they want to recycle old electronics or buy refurbished ones!
4.) SCS Elevator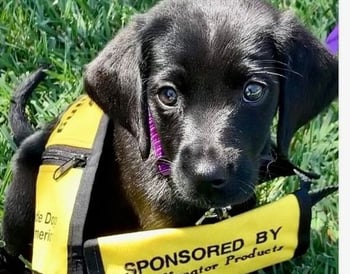 Our client SCS Elevator specializes in elevator signage, braille, and buttons. They were founded in the 1970s by Robley G. Cook, who used the services of a guide dog. While brainstorming ways to give back to their community, SCS Elevator turned to their roots.
They decided to partner with Guide Dogs of America and sponsor a guide dog in-training, an adorable black lab puppy named Kona! Wild Fig was able to help SCS Elevator promote the program and bring awareness to the blind and visually impaired community by doing a series of social media posts on etiquette for interacting with said community. Their goal was to bring awareness and support to the community their products serve, and we were happy to help them accomplish it!
5.) Snap Agency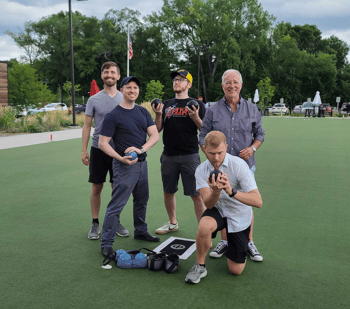 Sometimes, success comes in the form of stress-relief. Snap Agency, a digital marketing agency, needed to off-load their social media tasks so their team could focus on what they did best, and so that they didn't have to hire more staff to fill the role. They needed us to help create a focused and consistent social media presence.
The Wild Fig team was only too happy to oblige! Based on their goals, we established a consistent posting schedule and helped them build more brand awareness that would attract new leads. With continued consistency, Snap's posts are steadily showing more engagement—and all was accomplished without having to onboard new staff!
6.) Veritas Group
Our client Veritas Group had a healthy blog going even before Wild Fig was on the scene. However, they were including each entire blog in the body of their emails and newsletters! This translated to less clicks, and less traffic to their website.
We switched up their email strategy by instead including a synopsis of the blog and a link back to their blog page. This simple switch increased the CTR on their blog emails from 4% to over 19%. This also represents about 1,000 new hits per blog, and over 12,000 hits per month.
This client also provides training courses on fundraising for nonprofits. They needed Wild Fig to migrate all their courses—and each of their subsequent modules—from a Wordpress membership site using Ontraport, to the Kajabi business platform. It was a massive undertaking that took our team about six months to complete! Once it was operationalized, we all celebrated this Big, BIG Win (thanks, Tech Team!!).
7.) Wood CPA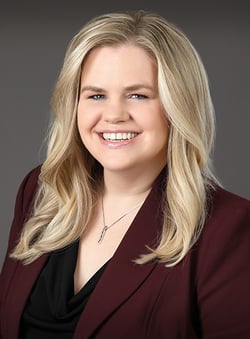 Three years ago, Certified Professional Accountant (CPA) Angie Wood started her very own accounting firm, Wood CPA, and took us along for the ride. We were privileged to be with her every step of the way, helping her market her brand new business.
Angie's firm has proven to be a major success, with explosive growth in the past year that shows no signs of slowing down. From a successful blog page, to a robust contacts list, to a beautiful website that has gotten over 4,200 visits, Wood CPA's marketing has had win after win.
In 2021, Angie earned the Trailblazing Woman Award from Thomson Reuters.This month, Wood CPA celebrates its third anniversary, and looks forward to many successful years to come!
Thank You, From the Team at Wild Fig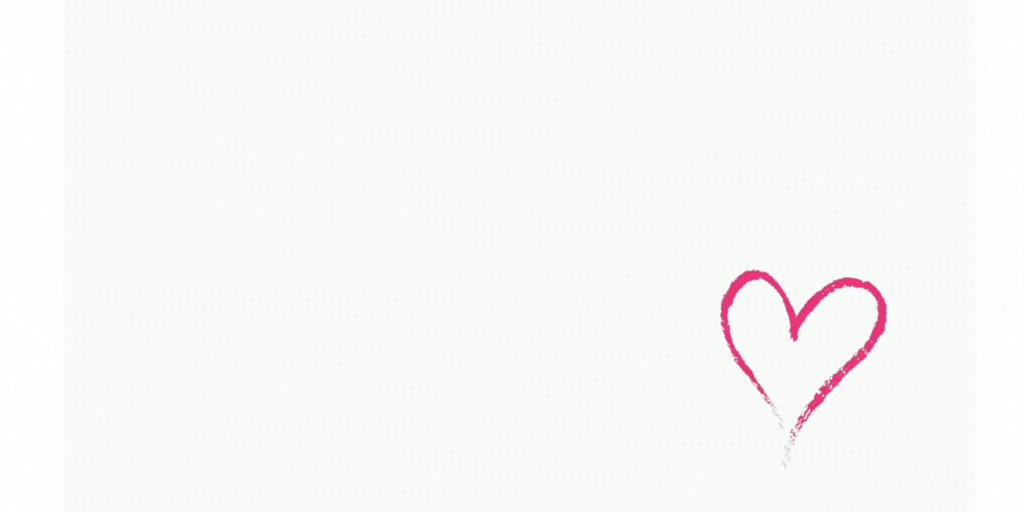 We want to extend a special thank you to all of our clients for having worked with us this year. Thank you for letting us be a part of your growth, your challenges, and your Big Wins. Here's to many more success stories in 2023!
To keep up with our clients, our team, and the latest marketing news, be sure to subscribe to the Figgy Blog for regular updates and new content!