6 min read
Fully Staffed: How Wild Fig Helped 3 Companies Fill Open Positions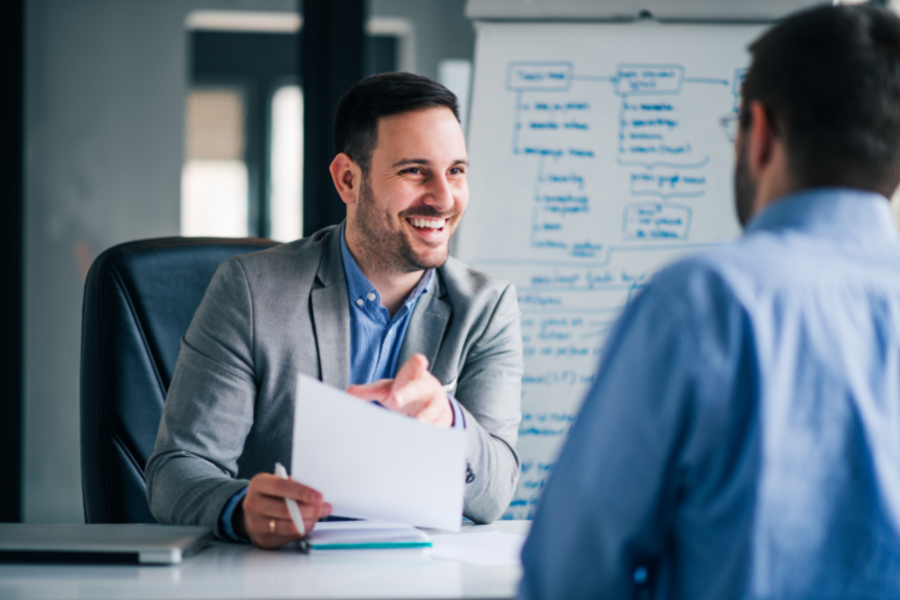 Did you know that you can leverage your digital marketing strategy to promote jobs at your company? That's right: posting jobs on Indeed or LinkedIn doesn't have to be the end-all be-all of your hiring strategy.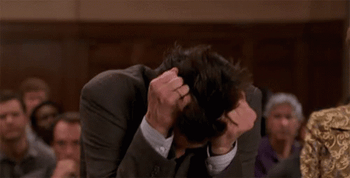 If you're struggling to reach the right applicants for your open positions, it might be time to leverage the power of digital marketing. But, instead of promoting to customers, you'll be promoting your company to candidates.
Wild Fig isn't in the business of hiring and recruiting (we leave that to our friends at Red Seat), but we do help our clients fill open positions by tailoring digital marketing solutions just for them. Each business is different, so we know a one-size-fits-all approach just isn't going to cut it.
Want to know how to take your hiring game up a notch with digital marketing strategies? Read on to get the inside scoop on how we were able to help three companies boost their hiring game with social media, video, and email marketing.
LearningRx & The Power of Email Marketing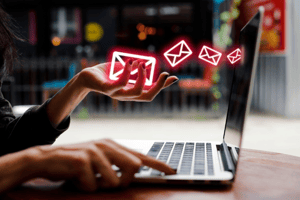 Richard Frieder had tried all the traditional routes of finding Trainers for LearningRx Eagan. He'd posted on all the online job platforms and put up flyers in all the centers. Still, his ads weren't attracting the educators that the students at LearningRx needed.
"We'd been having general hiring struggles for the past few years," Rich recalls.
Rich and his wife, Adele, were inspired to open the LearningRx center back in 2010. Their youngest daughter struggled with ADHD, expressive language delays, and sensory issues, all of which made her education journey more difficult than most.
In helping her overcome these challenges, Rich and Adele were inspired to open the center. But, with a lack of Trainers, they found it difficult to meet their community's needs.
Wild Fig To The Rescue!

Having worked with LearningRx for nine years, when Rich told us about his hiring struggles, we knew we could find a way to help.
During one of our marketing strategy sessions, he mentioned that some of their best Trainers were former students. Some Trainers were even parents of students who went through the LearningRx platform.
To help Rich and Adele get the talent they needed, we decided to leverage the power of email marketing. Our team put together a targeted email to former students and families they'd worked with, letting them know that LearningRx was in need of Trainers. "We were reaching individuals who were already "fans" of our training and understood the position," Rich explains.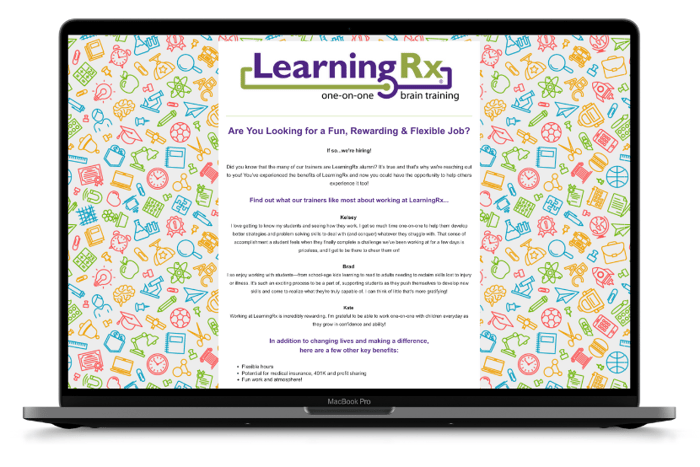 Within minutes of sending out this email, Rich received several qualified applicants. He is now fully-staffed and ready to serve the community once more. Moral of the story? Don't be afraid to hire from within–and never underestimate the power of a well-written email!
Anytime Fitness & The Magic of Social Media Marketing
At Anytime Fitness in Red Wing, owner Corey O'Day had two Trainers quit unexpectedly due to extenuating circumstances at the same time. Yikes!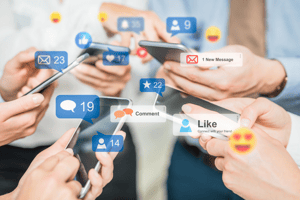 To pick up the slack, Corey began Personal Training on top of his other managerial duties. He knew he needed to fill those positions fast so he could keep his attention focused on growing and managing his business. "Hiring a Personal Trainer or Coach was top of mind," recalls Corey. "We needed someone as soon as yesterday!"
The Anytime Fitness team's first instinct was to hire from within, but eventually, they realized they needed to expand their search. That's when Corey turned to Wild Fig and asked us to create a killer Facebook post to attract the talent they needed.
The Figgy Team is on the Scene!
As the largest social media platform, most everyone knows that Facebook is a great place to advertise your products. But with those trackable metrics and audience-targeting capabilities, it's also a great place to reach potential employees!
To advertise the job opportunity for a Coach, the team at Wild Fig wrote and designed a simple, yet eye-catching graphic. We posted it on Facebook and "boosted" it for just $100. This gave the ad extra visibility for seven days.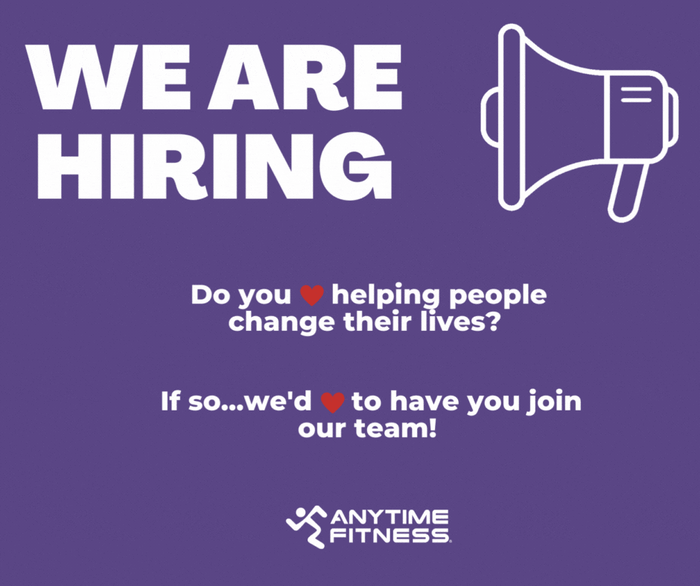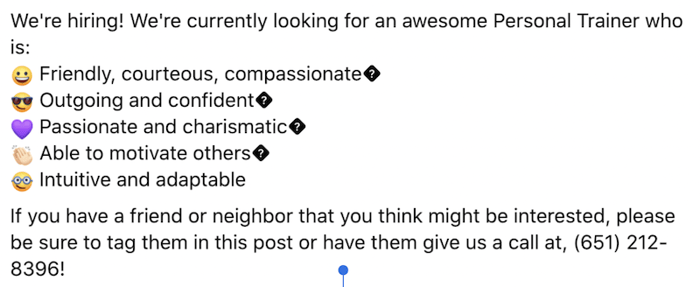 The results rolled in at breakneck speed. The ad gathered almost 1,600 post engagements, 68 link clicks, and 5 messaging conversations. That's some serious social media marketing magic!
Corey ended up hiring their newest coach within a week of posting the ad, and has another coaching candidate waiting in the wings. "Overall, this ad was an incredibly effective way to find the talent we needed," says Corey. "Thanks Wild Fig!"
Kid's Haven Child Care & Preschool: Marketing From All Sides
Terry Peterson has been in the child care business for 40 years now. Having started out doing home-daycare, she opened Kid's Haven Child Care & Preschool in 1991. Together, she and her team have been positively impacting the lives of children in their community ever since.
Growth is a good thing–a great thing! But after the Center's recent successes, Terry found herself in a tough situation. She had a waiting list of families who wanted to enroll in her childcare center, but didn't have enough staff to handle an influx of children.
"All of our office staff were in classrooms due to the shortage of teachers," Terry explains. "We weren't able to get our own work done!"
Wild Fig had seen this problem many times with other clients, especially post-pandemic. To help Terry out, we decided to pivot her marketing strategy from attracting new families to attracting new employees.
Wild Fig Makes a Match With Multimedia
Terry aways took pride in the Center's high employee-retention rate. To use this to our advantage, we asked her to have each of her staff send us a headshot and a testimonial about why they loved working at Kid's Haven. From these "nuggets," we smelted a video that was certified marketing-gold!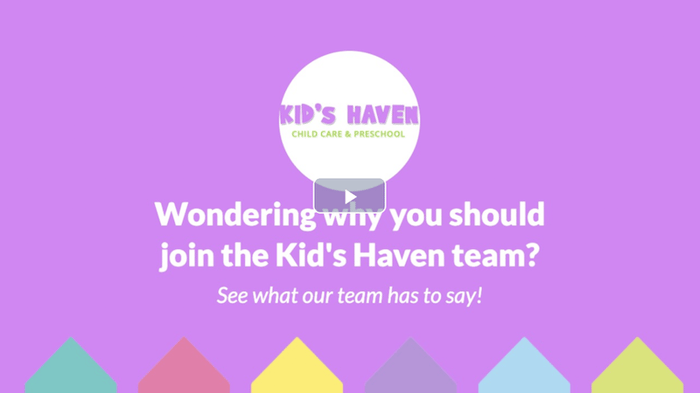 Then it was time for some social media marketing. We posted the video to Facebook and "boosted" it for $100. In just seven days, the post reached 4,995 people, was engaged with 193 times, and gained 104 link-clicks.
But we weren't finished yet–we decided that Terry's situation warranted more direct communication. So, we sent out an email to her current and past families, advertising the position. The email let them know that Kid's Haven had a few open positions and encouraged them to forward it to a friend or family member whom they believed might be a good fit.
With the combination of the boosted Facebook video and the email, Terry just reported to us last week that her Center is now fully-staffed. Now, she is free to focus on managing–and growing–her business.
"We're a great place to work," says Terry. "Wild Fig did a good job at getting the word out!"
Learn More About Using Marketing To Fill Open Positions With Wild Fig
For more helpful tips on how you can fill open positions with digital marketing strategies, Wild Fig has even more resources you can check out. Let us teach you how to build a strong online presence to attract talent, or give you firsthand advice about employment branding, straight from the mind behind recruiting service Red Seat.
If you've been trying and failing to find the right employees for your company, it may be time to call in some backup. Our team at Wild Fig can help pivot your marketing strategies to focus on finding your ideal candidates.
If you want to see how we can help you fill open positions at your company, schedule a 15-minute exploratory call with our VP of Sales, Jen, today!